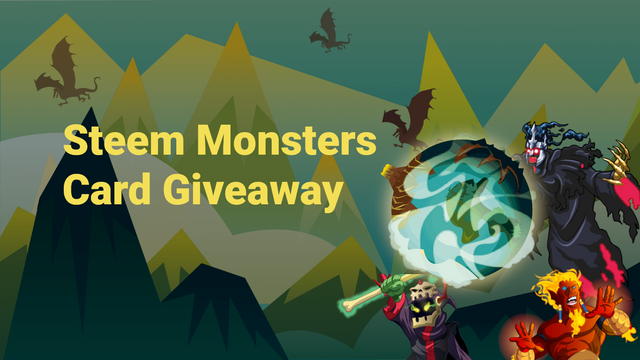 Hello SM players,
This week's giveaway is for a Imp Bowman Level 1 epic card. I have started to use this card a lot in recent games, specially in low mana games or to fill lonely 2 mana. The flying ability is very useful in the earthquake rule. If you get to level 3, it will have 2 range attacks, along with flying for a mere 2 mana cost. If you use it with Selenia then thats 3 range attacks for 2 mana. I'd say that is a bargain.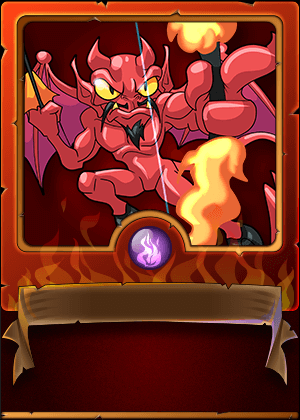 Card Statistics
| | |
| --- | --- |
| Level | 1 (Regular) |
| Mele Attack | 0 |
| Range Attack | 1 |
| Magic Attack | 0 |
| Speed | 3 |
| Health | 1 |
| Abilities | Flying |
Steem Monsters Lore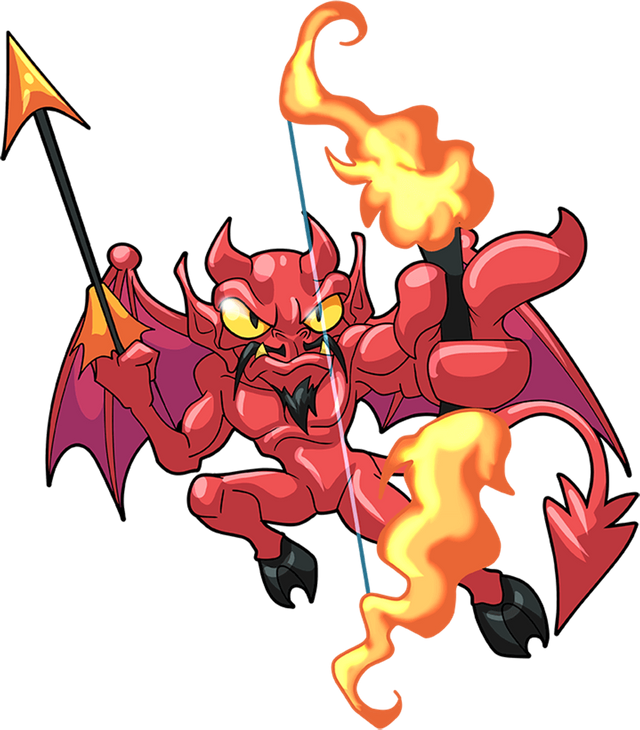 The Imp Bowmen may shoot toothpick sized arrows from tiny bows, but their arrows are flame itself, and they each have an unlimited quiver. After just a few moments of being pummeled by Imp fire, if the opponent has not caught on fire, they have definitely gone mad with irritation.
How to participate
To participate, please comment once below the post. No upvote, resteem, and follow is required but will be appreciated. If you don't have a Steem Monsters account, please consider using my referral link to get one.
Winner of Last Giveaway
Congratulations @forever-crypto! You have received your winnings. :)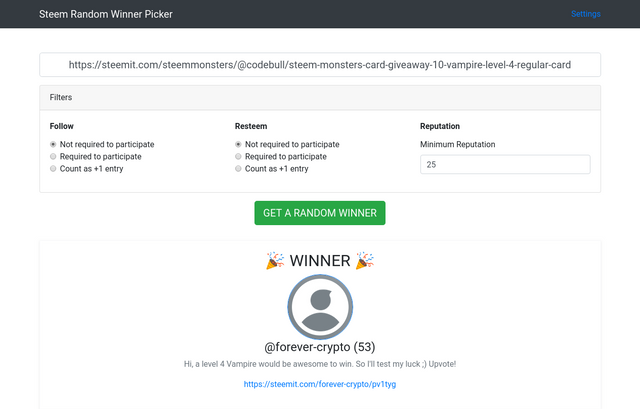 Thank you all for participating in the last one. I look forward seeing you on this one too.
Winner selection
I'd use https://picker.steemify.me/ to select a random winner and announce the winner in my next post.
All images used here are from Steem Monsters website. I don't reserve any rights.