When people hear about Goa, they think boom-boom-psytrance music (which is totally justified).
However, living here now for a while, I discovered the State of Goa in India is also very famous for its yearly carnival parade.
It is a huge parade with prices in many categories.
As a big steem monsters fan and player, I introduced an extra price category "Steem Monsters".
There is no lack of manpower in India and the results were astonishing
First Prize : Rexxie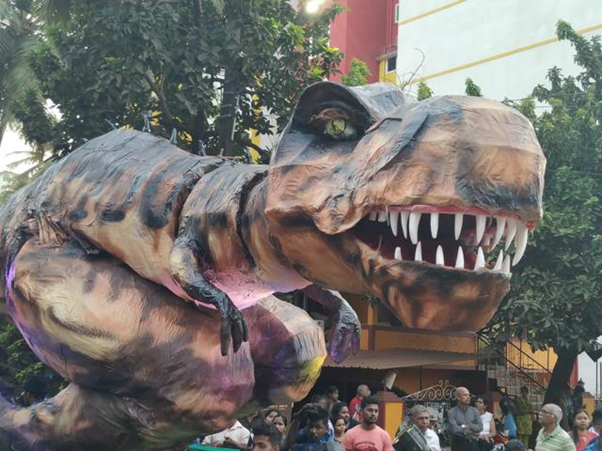 All monsters were big but this one was kind of scary big. Taking into account size, originality and alikeness, this was a clear winner in the competition, congratulations!
Second Prize : Mischievous Mermaid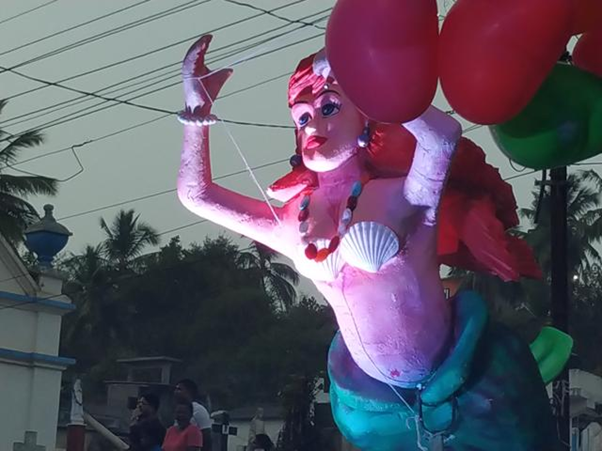 A very nice interpretation, I was kind of surprised by the pink skin color, the mischievous mermaid in Steem Monsters is everywhere pink/purple, except for the skin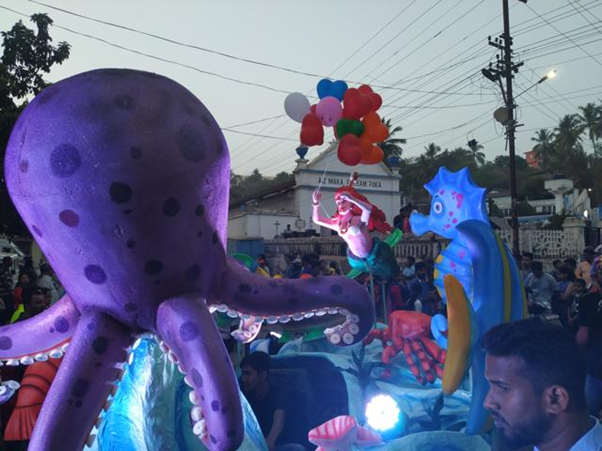 Our Mermaid was setup in a more global sea scene, all sea creatures had their own little moves guided by hidden engines and ropes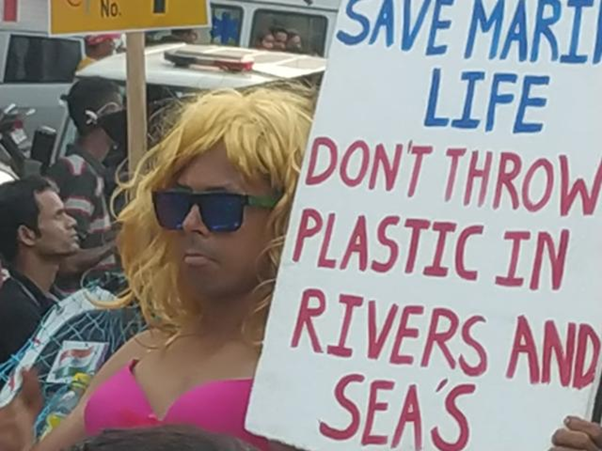 Last but not least, the creators had a message to stop polluting the seas, extra points for sure, deserved second price, congratulations.
Third Prize – Rusty Android
Maybe rusty android is not so much used in our game but this group didn't mind. On the contrary, they came up with an alternative use of our rusty android, to use him for garbage collection.
This is in line with the new plans for Steem Monsters, to revive these never used bored monsters with giving them some possible extra features when certain conditions are met.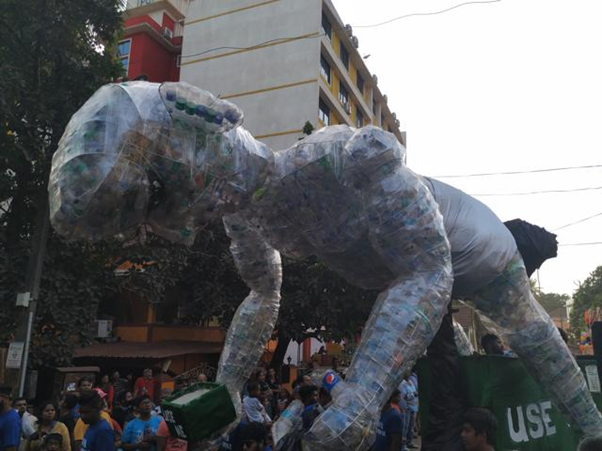 Also here, an extra score for the message to the people which was "Clean up your f garbage!"
A shout out to all participants, it was an incredible manifestation and I am very surprised how they managed to represent our monsters.
Last but not least a picture of this famous visitor, long time dead but dead doesn't really exist in India. Do you recognize him?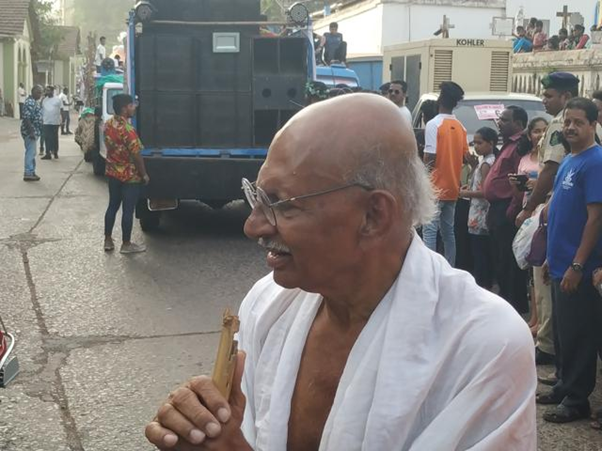 He said he came for the spectacle but we all know he came for the accompanying Goa music which manifested till the morning hours
All pictures are mine except for the following one which is also technically not really a picture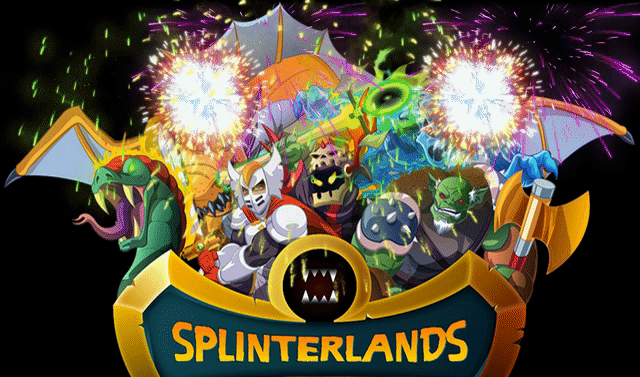 Much love and take care
bub