My Battle Quest 27.02.2020
BATTLE QUOTE
In a battle all you need to make you fight is a little hot blood and the knowledge that it's more dangerous to lose than to win.
George Bernard Shaw
Source
Hello again..
This is my battle log for yesterday. Last night I was busy and didn't make a post.

My quest is using Death splinter. Take me 19 battle to complete. Most opponent that I lose, they are using Alpha card... hmmm... I must do something about this.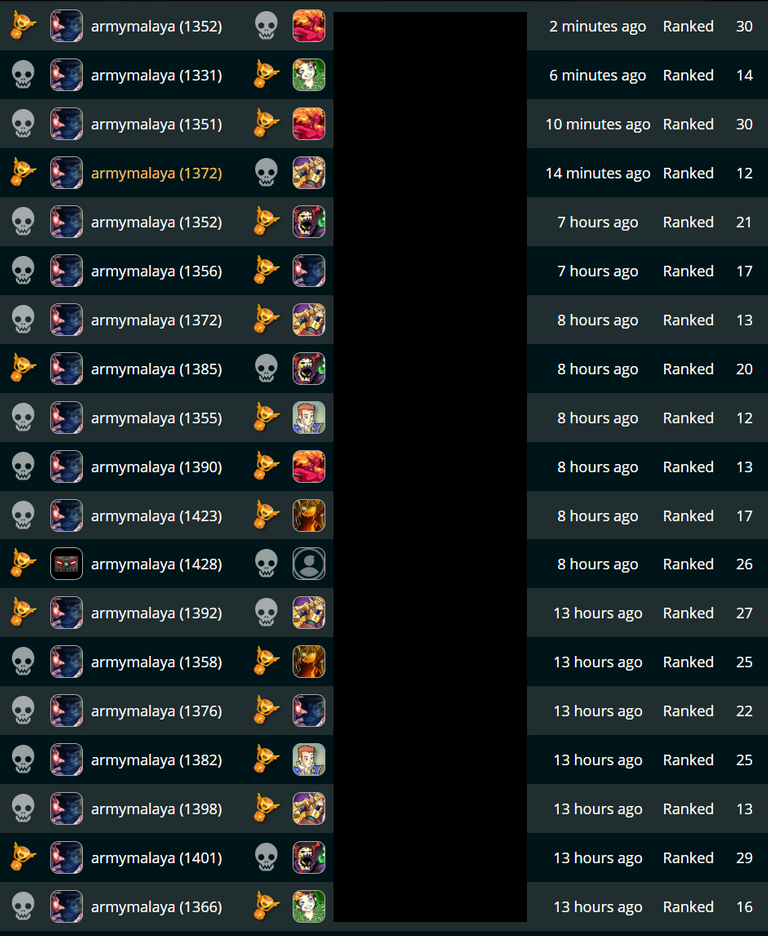 My reward for yesterday just a DEC, potion and DEC
I sold 2 card that I not used much and get 3 Steem. I will buy a better card after this.
Until the next battle !!!
---
Join me in the battle. Lets fight !!!


---
Posted with eSteem!! Get its now, available for desktop, android and ios


---

---
---