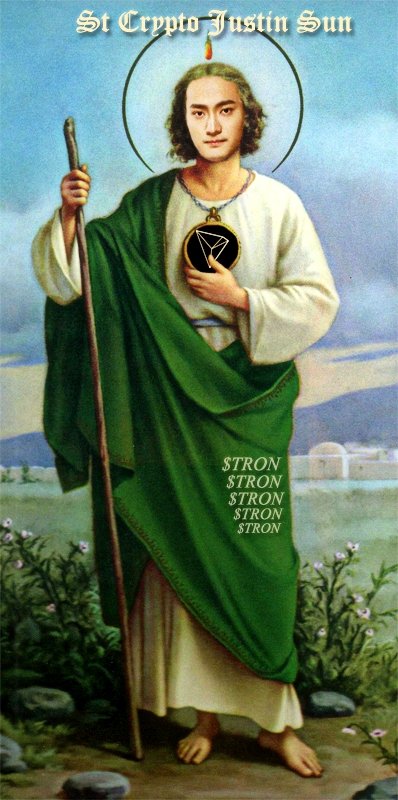 In the last 4 days, Justin has made more tweets mentioning steem and steemit then @ned and the whole steemit team have in the last 4 years. Yeah, his end game may involve fucking steemians in the ass with a large trout, but at least he has shown some interest in his investment actually turning him a profit. Imagine if good ol' ned and pals had shown just 1/10 of that interest all this time..Instead, what they only cared during the first 3 years was milking that stake with their friends.. Ah, how much better things would be if they actually gave a shit.
Anyways. Personally, I feel pretty safe. Imo, my largest "fear" isn't the swap per se, that might or might not happen, but that it might actually involve huge airdrops to existing Tron users. Of course these airdrops won't come from Justin's stake. Instead, it may involve doubling or tripling or whatever the circulation of steem is with the flick of the finger and gifting away all that new steem to tron holders.
Of course that's just the worst case scenario and even if that happens, he has shown interest in making our beloved steem apps more successful. I wouldn't mind seeing them convert in tron tokens. Plenty of exchanges support them and since I am a nice fat whale in two of them (actifit & steemleo) in the end I think that at least in my case, there is more to win then lose. After all, many of these apps actually have a following that is way bigger than the average shitcoin out there. It would be awesome if they could be listed to real exchanges and appear on coinmarketcap. Instead now, their only option is steem-engine and leodex, essentially limiting their maximum potential to the current pool of steem users.
Of course, there is the ideal scenario where the statuos quo remains, SMTs do launch and they get immediate support from wherever Justin has influence, e.g. Binance, Poloniex, his Tron army etc. That'd be awesome.
At the end of the day... Ned was probably the worst person in the whole planet to be captain of this ship. Even my morning poop would make a better job.
Posted via Steemleo