As I told you yesterday, today we were expecting some news from the N8V coin team and oh boy... imo they overdelivered and then some! First we got this nice tweet: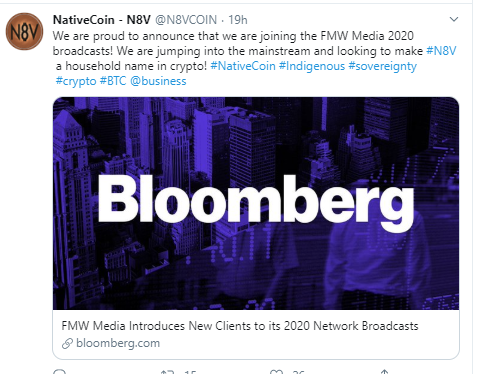 And then a new whitepaper:

And finally, they announced a partnership with coinme, a company with over 3000 btc kiosks !
Not surprisingly, there was a small reaction from the market: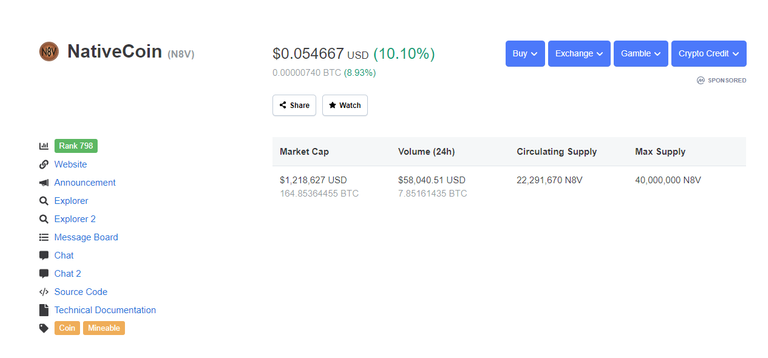 Don't know about you, I am glad I loaded some more coins yesterday ! It seems the N8V is starting to get really serious!
Here are some links if you want to do some research on the project: