You probably know by all my shilling posts that I love steemleo. And I love trying to bring new people to it! In fact, I have managed to convince a real life friend to buy almost 5k leo tokens!
And what else is a better way to bait somebody to a steem tribe other than by gifting them some tokens? And that's what I did, I just market bought 152 steemleo and gifted them to @lordneroo who I think might like the leo tribe if he decides to give it a go.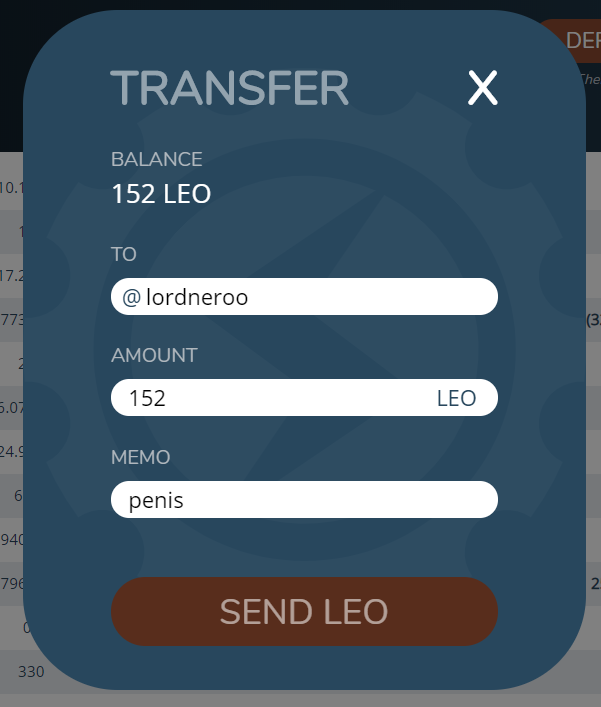 Of course, I am a greedy fuck. And since I am a greedy fuck I didn't buy all those leos using my money. Instead, I bought them with the 25 steem I won from @lordneroo's latest contest. It's like circle jerking taken to a whole new level!!!!
Btw, 152 leo tokens might not sound like much but you only need about 5k to be considered a whale, so I guess just a couple more is all he needs to become a dolphin!
Enjoy your free tokens mate and see you on steemleo!
Posted via Steemleo