Posted via Steemleo Posted via Steemleo
BSoV is a nice little gem I discovered about 2 months ago.  If this is the first time you hear about it, then you should know that it's an eth token, that's pretty much like bitcoin. It's mineable, no ico, no premine bs and a max cap of 21 million coins. But here's their small twist. 1 % of all transactions are burned. Permanently.
What won me right away with this new token is the community. The telegram is on fire everyday and it's as if everyone is trying their best to turn this into a success. I actually like it so much I even created an account for them here on steemit, @bsov. 
The price of the coin now is about 2 cents and imo it has only up to go, as it's only listed on a couple of small exchanges, like DDEX. Despite that, it has really good volumes (300-500 $ a day). Furthermore, both mining hashrates and no of wallets increase by the day, indicating a healthy and on-growing community. Here are some stats from yesterday: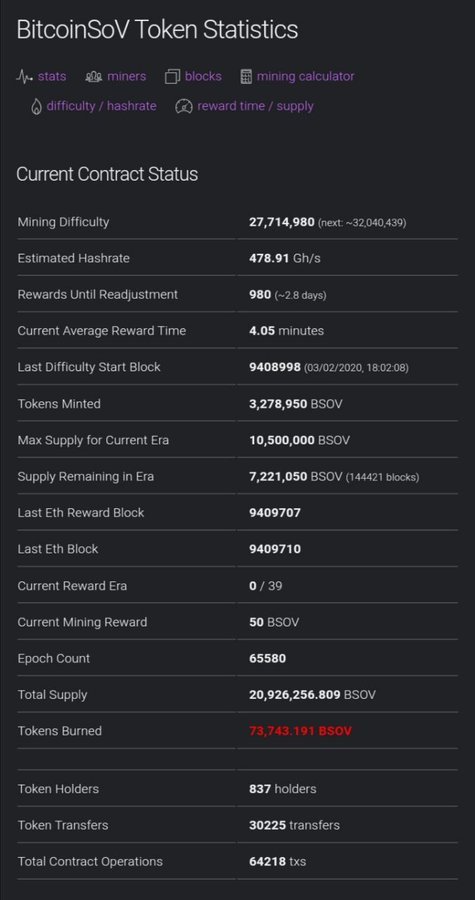 And now to the good news. Yesterday was a pretty good day for the bsov as two new exchanges were announced. Both of them are relatively small, but hey, a victory is a victory. Even if it's a small one. 
The first exchange is refinex: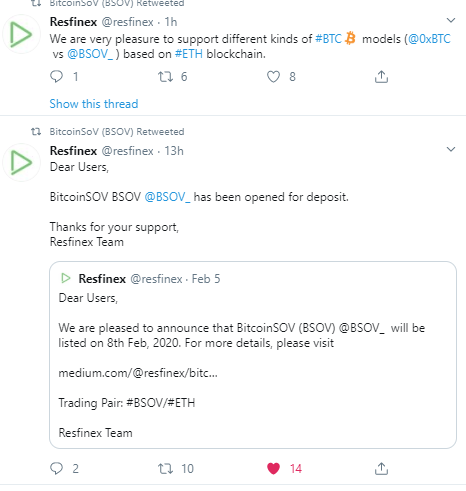 And the second is 0xchange: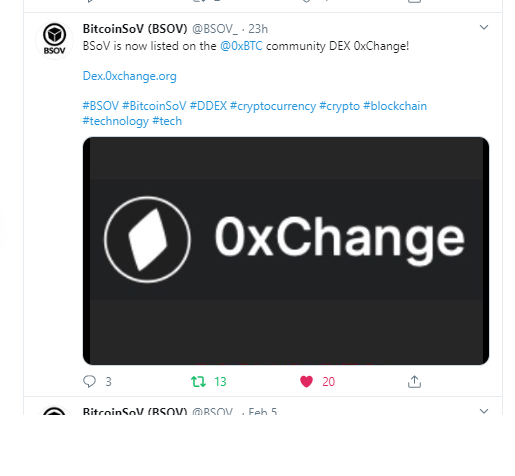 Now, I don't want to promise you any easy riches. But I'd love if you joined us on the telegram and see for yourself if it's something you'd like to be a part of, either as an investor, a miner or whatever!
..
....
......
.......
In other news, @palikari123 is back! He had some health issues but seems like he is stronger than ever. And the first thing he commented on me was this:

No hi, no nothing:( 
Can't blame him. I would have done the same if I heard some idiot was giving away steemleo for free. So, there you go my friend. Enjoy: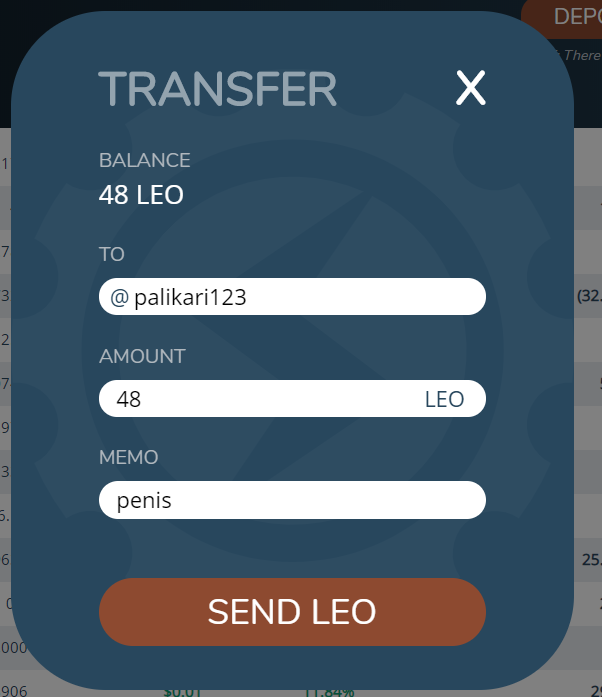 I know, it's not much, just my today's liquid earning. Welcome to steemleo!
Posted via Steemleo