Join my trading, news, and discussion community (crypto and traditional), Market Movers!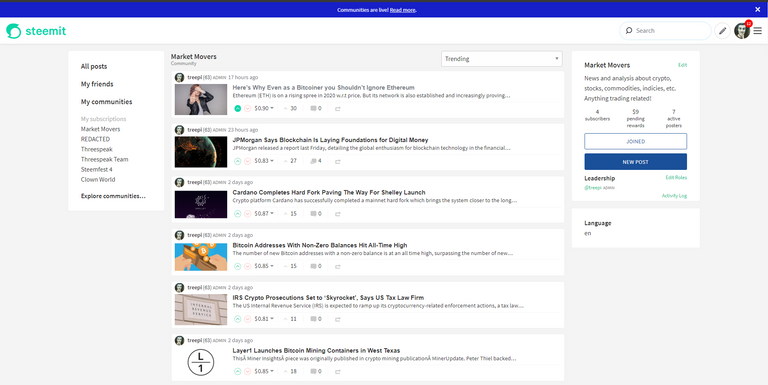 Market Movers
Market Movers is a Steem community I created for people interested in trading both crypto and traditional assets. This group is for discussion, news, trading strategies, technical analysis, and anything else that relates to the main topic.
If this is something you're interested in, please join today! I've provided the link below.
---
---