Finally we are seeing a significant movement on BITCOIN.
I am really amazed about how well the price action has been following the expected plan of correction, however, as usual it has taken longer than expected since the time variable on which the price action occurs is usually more difficult to forecast.
Essentially what I posted here 4 days ago was the following path: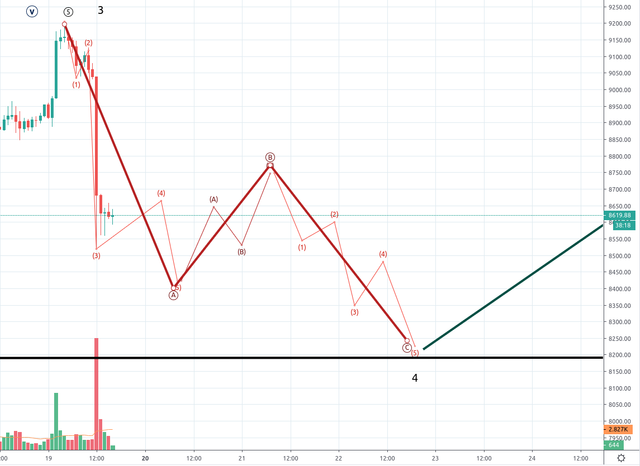 And this is what we get today (without moving the sketched path):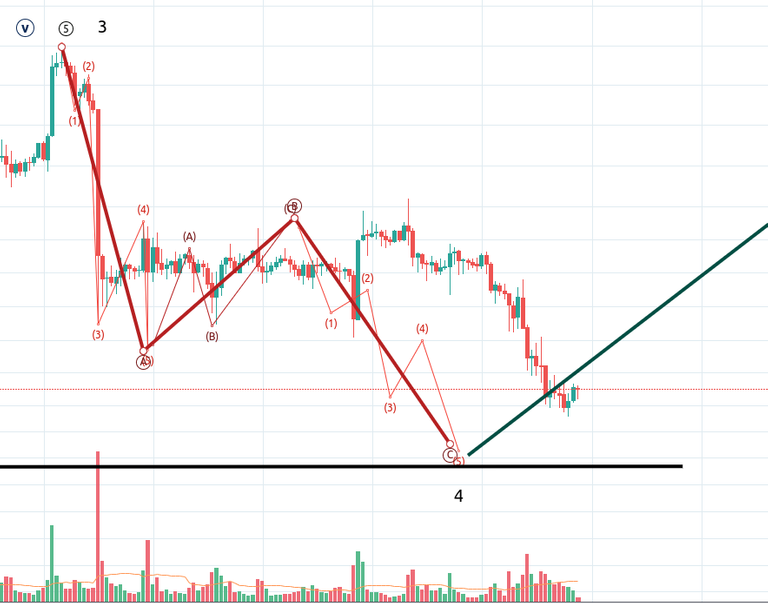 While trying to adapt the former plan we get the following in the 1H chart: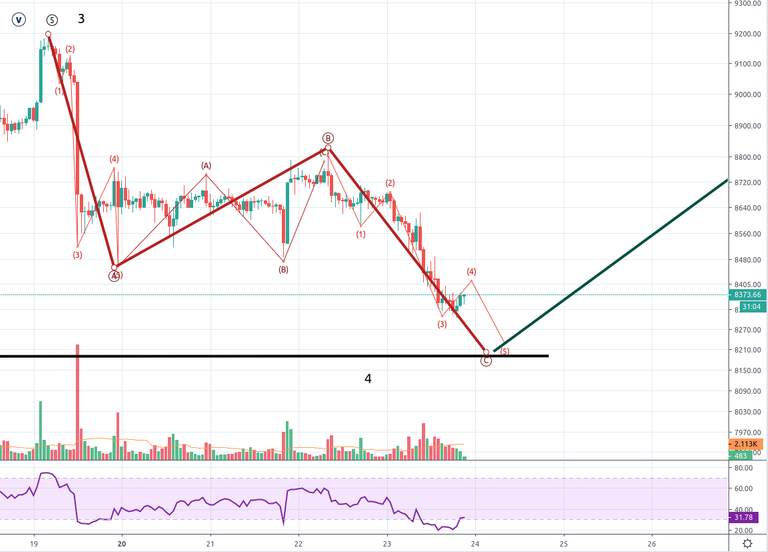 I think this small count is still valid as a 5-3-5 ZIG-ZAG Correction.
During the last leg of this correction I have filled two entry positions, at 8400 and 8350USD... Now Iam waiting to fill 2 mores below that level and close to 8200 USD which I considering to be the target support as per the Chart shared a few days ago: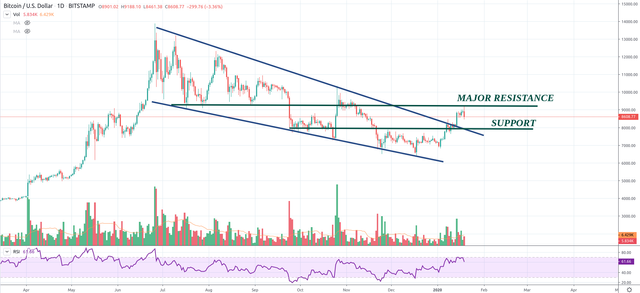 The key levels still are between those two green lines, if after reaching support, BTC manages to break the 9200 USD , rememeber that it is our "Achilles heel", but BTC breaks that line, BTC price action will finally drawn a huge Inverted Head and Shoulders pattern which is projecting 12400 USD...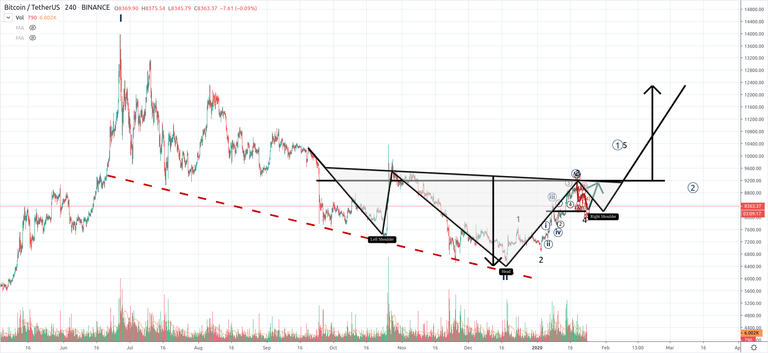 We are living an interesting moment... will see!
Which is your strategy? Are you buying, selling or simply observing?
Enjoy!
---
*Disclaimer: This is just my personal point of view, please, do your own assessment and act consequently. Neither this post nor myself is responsible of any of your profit/losses obtained as a result of this information.
---
Posted via Steemleo | A Decentralized Community for Investors
Posted via Steemleo