Besides the nice upraise on the price of STEEM following BITCOIN positive movements, STEEM is located currently in the Top 10 of Crypto by rating according to Weiss Crypto rating

We are doing greatly in terms of technology and adoption on which we get a "B" in overall but, obviously, our weakest variable concerns the Market performance on which we obtain a "D":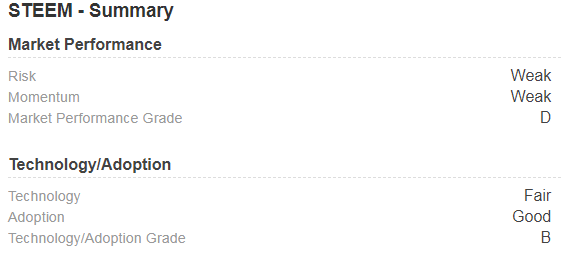 Worth to say that our new partner, TRON [TRX], is behind us, located at the 13th position and obtaining a rating of "C+".
However, TRON is doing better in Market performance but not excessively: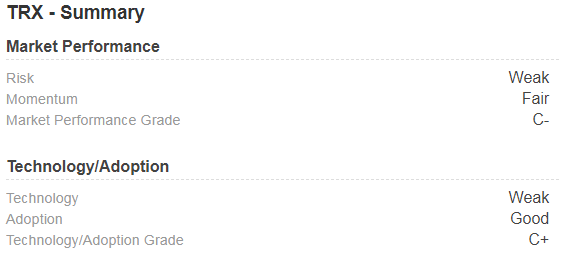 Essentially, according to WEISS RATING, STEEM technology is superior to TRX but our Market Momentum is clearly bad in comparison.
Why that?
Obviously marketing strategy is really playing a strongly role in the Cryptomarket.
STEEM has a tiny Market cap of $82,055,235 with a very tiny trading volume.
TRX has $1,499,240,576 of market cap with a Trading Volume of 10 times the STEEM one.
In my opinion, if TRX has reached this level on the market is really due to the Marketing Strategy and good decissions on Business Plan. If @justinsunsteemit applies his "techniques" on our blockchain, man, we are going to raise like a rocket here!
People still buys crypto according to the visible information and we have been invisible for too long.
Posted via Steemleo