So, here we go!
Bitcoin whales wicked me in the daily and I got stopped out. As I said, don't mind for now. It was funny while it last.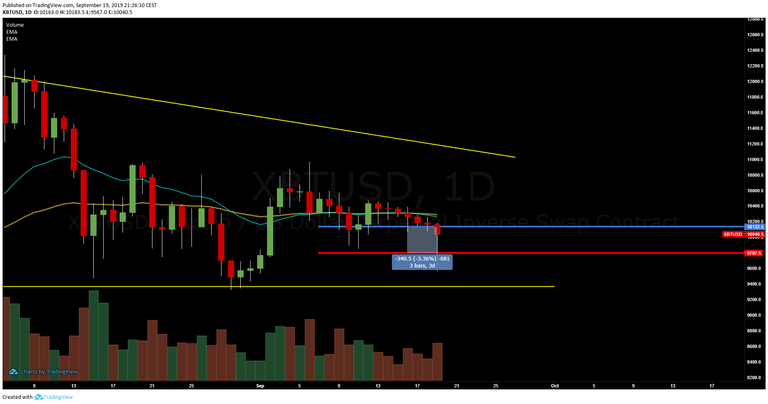 For now, I'll wait for clearer setups... and I'll be writing soon a summary of 'must & mustn' things... Surely it will help in the long term. Also a compilation of all the trading journals. With enough time it will be a great source of information and knowledge for me (and for others!)
I'm thinking also if I should share my trade while it's lasting... maybe I'll just add the trades once finished.


Steem on!
You can follow me on Twitter