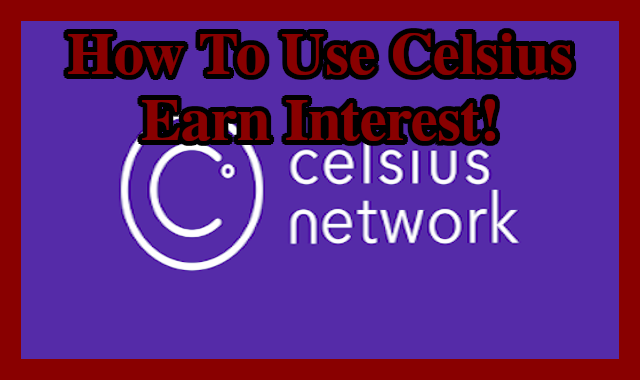 How to Celsius...
Celsius...One of my favorite companies at the moment, a company aiming for mass adoption! A company that is for everyone, even the people outside the crypto community! A company that has your best interests at heart!
I've talked about Celsius before, to sum everything in a few words, Celsius is a company that allows you to earn interest on your crypto or interest on your tokenized dollars. Depending on the crypto, the interest rate earned changes. What they do is that they take collateral in the form of crypto and they lend out half the value of that collateral.
Many don't understand why people would choose to lock something to receive half of it, but what many don't realize is that this allows people to pay for things without selling their crypto, which is great for bull markets, for miners, for exchanges, etc... and since loans aren't taxable, this also allows people to not be taxed on their gains by taking a loan.
With all of these loans, Celsius keeps 20% of the interest earned and gives 80% to their depositors, very different from what the banks do, banks give next to nothing to their depositors... damn, banks actually take some of my money every month just to have an account!
Celsius is ensured not only on their cold wallets, but also on their hot wallets, and their wallets have multi-sig which provides and even further layer of protection... All-in-all, Celsius provides all-around protection, which for people that are not tech experienced might be a better solution than using a software wallet on their computers which might get a virus.
But now for the important part, how can one create an account on Celsius?
1.Download the mobile app and install it by clicking hereor in the Celsius icon below or go directly to the Playstore or App store.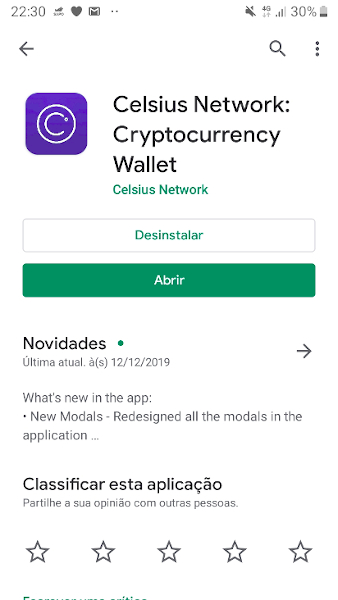 2.Open the app, wait for it to load, and then click on the "Join Celsius" button to start your Celsius account.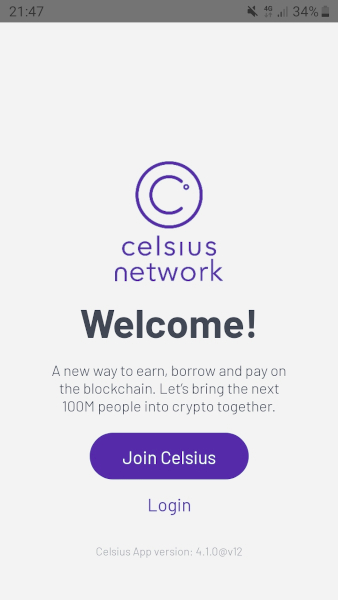 3.Fill out the details of your First Name, Last Name, E-mail and password and agree with the terms of use and click "Create Account". If you want to help me out and you didn't use the icon and or link that I gave in step 1, you can use my Refferal Link( 179725a507 ) in this step, using it will give you the opportunity of getting $10 BTC when you deposit your first $500 on the app.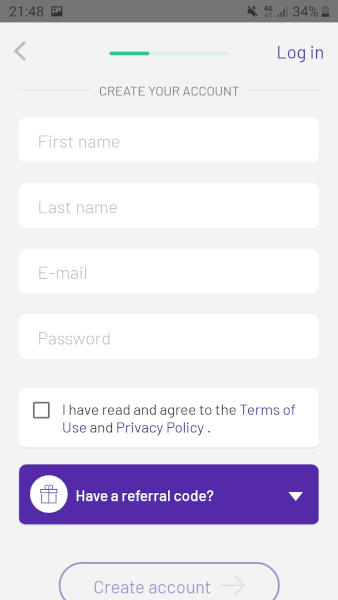 4.You will then need to create a PIN, this PIN is important because it allows an extra step of security after the password, Celsius only allows you to insert strong pins... I tried 1234 and they didn't accept.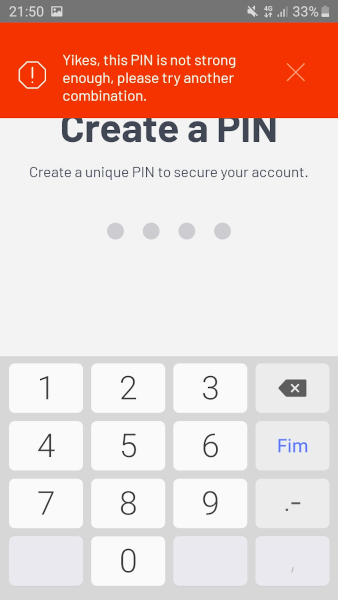 5.Your account is created, and you are now logged-in on the app, but, to earn interest you will need to verify your identity, in other words, you will need to do KYC. To do this, just click on the "Verify Profile" button.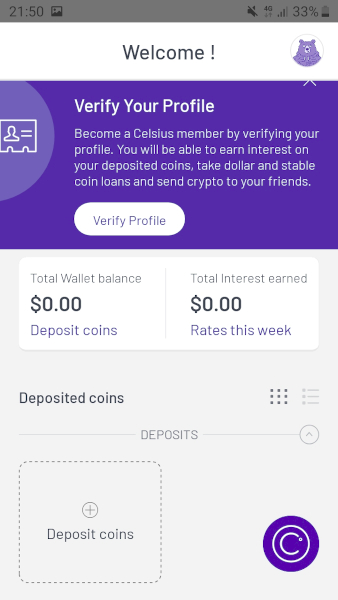 6.Insert your profile details, "Date of Birth", "Gender", "Citizenship", this is important, Celsius is a fully compliant company, thus, a minuscule number of countries are banned from earning interest, and only adults are allowed to earn interest. Teens and kids that want to earn interest on their crypto or stablecoins will need to ask an adult to create an account for them.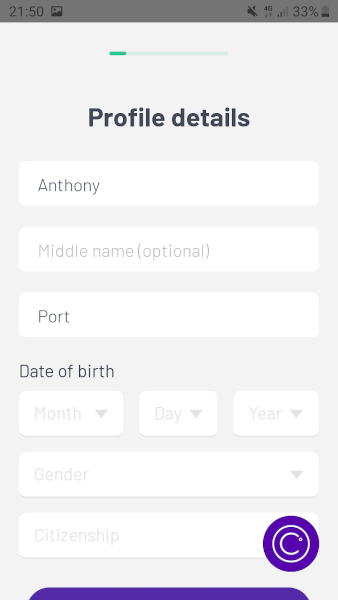 7.Next, you will need to insert your Address info.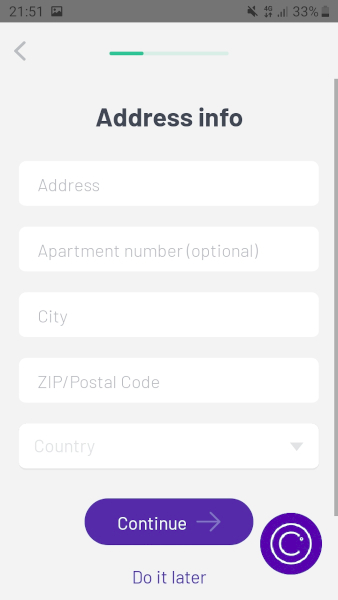 8.After, you will need to verify your identity, this will require you to send a photo of either your National ID card, your Passport or your Driver's License. After doing many KYC on different platforms I know that some are harder than others, Celsius didn't give me any issues and was really quick, but if it gives issues during this part, one of my recommendations is to use a scanner, or to decrease the resolution of your mobile camera, sometimes the issue is that the photo has too much quality, weird right, I struggled for one whole day with Coinbase's KYC until someone recommended that I lower the resolution of the camera.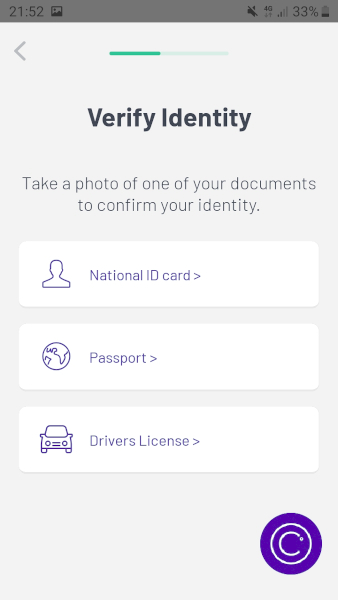 9.Taxpayer ID, in my country this one is an optional feature, so I didn't insert it, but maybe, in other countries, it might not be.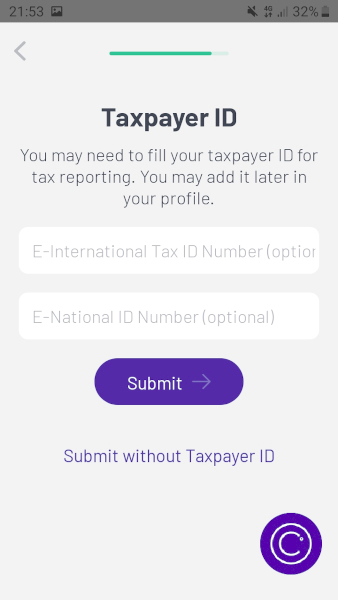 10.Just wait until the Profile Verification is accepted, and everything is ready for your first deposit!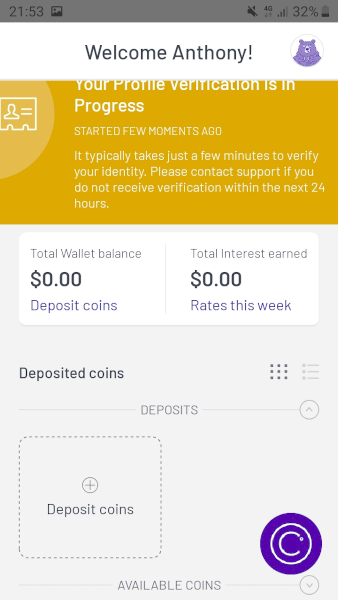 What about deposits? Let me cover those too...
1.If you don't have any experience whatsoever with this new financial system that is MoIP(Money over Internet Protocol), I would advise Coinbase to buy your first crypto. There are numerous tutorials out there on how to create a Coinbase account.
The first deposited Bitcoin on Celsius at the moment earns from 6-8% interest. If you want to deposit stable coins and not highly volatile cryptos, you can use Coinbase to buy USDC. USDC is a tokenized dollar, which means that it's pegged to the dollar, these earn from 7%-10% at the moment.
2.After you just need to click on the "Deposit coins" buttons on the Celsius app wallet tab, click on the arrow and find the coin that you want to deposit and copy the address provided, that address is the address that you will use on Coinbase to send what you bought!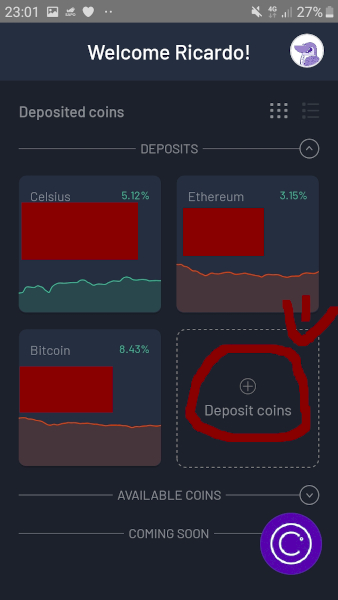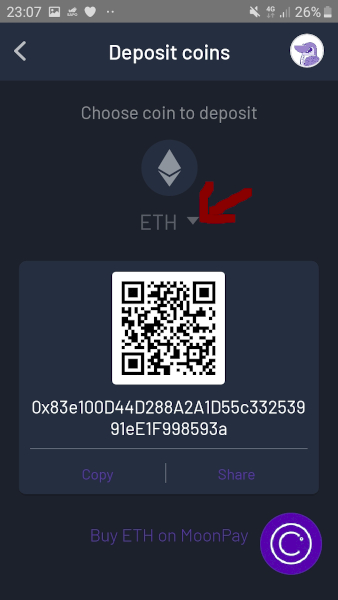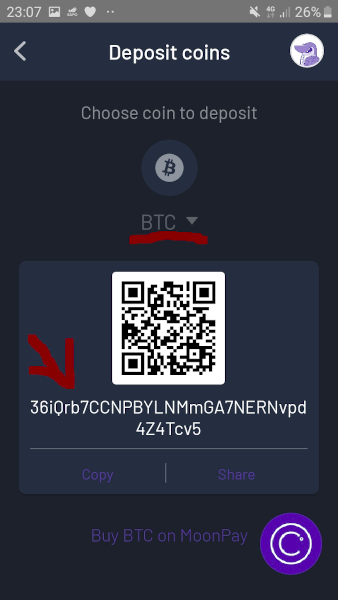 3.And it's done, every Monday depending on the interest rates you will receive your interest!
I would also advise everyone to turn on the 2FA on the Celsius app and to deposit and earn in CEL, depending on the rate of CEL to the rest of the crypto holdings on the app the user can earn higher interest rates, going from Silver(5-10% of holdings in CEL) to Platinum(15% of holdings in CEL), more information regarding this can be find on their Medium posts. CEL can be bought in Switcheo and Liquid.
Celsius also has a really nice feature called CelPay, which I've mentioned in the past. It's a feature that allows any Celsians to transfer crypto between wallets without paying fees and without requering the use of complicated hexadecimal addresses. If anyone wants to try CelPay and help me fill my Celsius wallet just hit me up with a CelPay link on my twitter DMs.
Celsius Telegram
Celsius Medium
Alex Mashinsky CEO of Celsius Linkedin

Images Free Source - 1, 2,3,4,5,6, 7, 8, 9, 10, 11, 12, 13, 14, 15, 16, 17, 18, 19, 20, 21, 22, 23, 24, 25, 26, 27 - Tradingview snapshots too.

Question of the day: Have you tried Celsius? If not, what is stopping you?


Convert your Bitcoin to EUR/USD : Coinbase
Buy all kinds of Cryptocurrency: Binance
Join Steemmonsters, one of the top dapps on blockchain: Stemmonsters


Posted via Steemleo