This is something that is becoming a larger trend in the cryptocurrency world.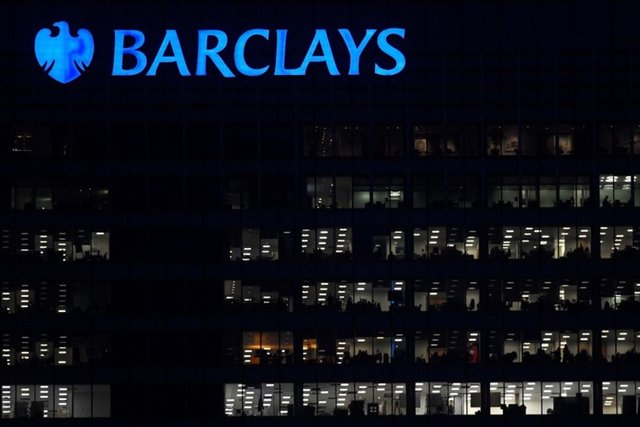 It is reported that Barclay's ended its banking relationship with Coinbase. The two partnered up when Coinbase decided to enter the UK market last year. This is another bank in what is becoming a very long list, to cease doing business with a cryptocurrency company.
While neither party was responding to inquiries, there is plenty of speculation this is just more of the same.
Large global banks have been reluctant to do business with companies that handle bitcoin and other digital coins because of concerns they are used by criminals to launder money and that regulators will soon crack down on them.
https://www.usnews.com/news/technology/articles/2019-08-14/barclays-no-longer-banking-cryptocurrency-exchange-coinbase-sources
Isn't that very interesting?
We all know the global banks are known for their ethics and attempts to fight criminal behavior. Perhaps the truth is they do not like the competition.
Nevertheless, we witnessed a number of banks close accounts of companies that are involved in the cryptocurrency world. At the same time, many people are not able to purchase cryptocurrency from their bank accounts as those transactions are being blocked.
Overall, we are seeing a major move away from fiat-to-crypto transactions. The developed countries are leading the charge in this in an effort to maintain control. This is not a surprise since many of those governments are just puppets for the bankers.
This could, at some point, start to hinder the likes of Bitcoin and Monero. These coins focus mainly on the transaction component of things. They essentially operate simply as money. Other chains, such as Ethereum, EOS, Steem, and Tron provide a bit more utility, thus I feel will do more to alter the outcome down the road.
Utility tokens tend to have an advantage that will combat the trend we are seeing. Through their use, the ability exists to get it into people's hands. This is no truer than on a blockchain like Steem, where tokens are issued by the blockchain each day, directly into people's wallets.
The ability to get rewarded in cryptocurrency is enormous. As time passes, we should see more options available to people. This will create the situation where the amount of people holding it is spreading. Hopefully, this could serve as the basis for a completely new economy.
Fiat has the backing of central banks and governments. People tend not to choose which currency they operate in. People in the United States use the USD simply because that is what they have in their bank accounts. The same is true for the EU and Japan. There is a certain currency that people receive, hence it is what they use.
It is not something that most people get to choose (the exception being the UK which has both the Euro and GBP).
By providing an avenue to get the tokens in people's hand, half the battle is taken care of. There is a second part to all that is still in the very early stages. In fact, it is one area where we are lacking overall.
People need something to use the cryptocurrency on. In other words, they need a place to spend it. Having the choice of investing in different tokens is a wonderful step, yet it does not spark mass adoption.
The next wave that we need is to provide people with the ability to buy everyday goods and services with cryptocurrency. Marketplaces need to be developed so that people can transact in this manner using what is in their wallets.
This will make what the banks are doing a great deal less effective.
The trend by the banks is not going to end. This is something I only see getting worse as time goes by. They are well aware of the threat cryptocurrency poses to their power. For now, too much still needs to go through their system.
It is something we need to change.
There is another reason for this to happen: the masses are not going to convert their fiat to crypto even if they could. To start, most of the world is broke. Even in the developed countries, a fair percentage of the population is struggling just to make ends meet. Thus, there needs to be another alternative.
At the same time, providing the payouts via utility tokens will hold attraction to many since it is a reward for doing some particular action. This is a concept people can grasp onto. It also makes it very simple.
Imagine being able to promote the idea of using a video platform, getting rewarded for watching videos, and then using that to pay part of the Internet bill. That would be something that would attract a great deal of attention. YouTube certainly does not do that.
There is going to be a point where the focus needs to shift to commerce. The industry, as a whole, tried to get traditional outlets to accept cryptocurrency. This was met with mixed results. Now, those companies that deal in cryptocurrency are at risk of having their bank accounts closed. It is just another layer of difficulty added.
Of course, it also presents an opportunity. Instead of dealing with corporate behemoths, people might be able to start supporting individual business owners again. Some exist on a platform like Amazon although we know where the lion's share of the money goes there. On a platform like Steem, the use of the system is open and free. One does not have to pay a percentage of sales to use the blockchain (the same will not be true on individual applications most likely).
It is here where the ideas of DAOs enter the picture. The present system revolves around the need to keep driving profits. Growth is all that matters, at any cost. DAOs could have a different approach. Since they are operating autonomously, there is no need for profit. Cost have to be covered, naturally, but outside of that, nothing is needed.
Ownership is not seeking to profit in the same way shareholders are since there are no owners. Sure, there might be people who own tokens that are associated with that particular DAO but that does not necessarily denote ownership. It could provide one with a stake in the entity but, if the goal is utility, that token will be used more for transactions.
This is a concept that will set the banking system on its head. It simply cannot comprehend something like this. We see this in operation with Bitcoin to a great degree. Many believe that is the world's first DAO.
Nobody "owns" the Bitcoin network. Miners run it and, for their efforts, are rewarded. This puts the token in circulation which has a utility on the network. Of course, at this time, as with all others, there is little that can be done with the coin. Nevertheless, if someone set up a DAO tied to Bitcoin that provided clothing, as an example, it would completely bypass the present system.
Of course, the challenge there is, unless one is a miner, where does he or she get the Bitcoin?
With a blockchain such as Steem that has applications which provide rewards, that problem is solved. Over time, as more is constructed, the payouts, overall, get larger. This means more people are going to have their wallets filled, creating a larger economy.
Adding in commerce in the form of DAOs will only further facilitate expansion of that economy.
And, in the process, the banking system, and its tentacles, are completely removed from the equation.
---
If you found this article informative, please give an upvote and resteem.
Image from article linked.