There appears to be a shift taking place. For the two years that I am on this site, the overall attitude towards Steem was fairly negative. Even when the price of STEEM was in the multi-dollar range, the sentiment was still prevailing.
Of course, we are now mired in an 18 month bear market, one that is still going. Yet, dare I say, the views of some posters appears to be changing.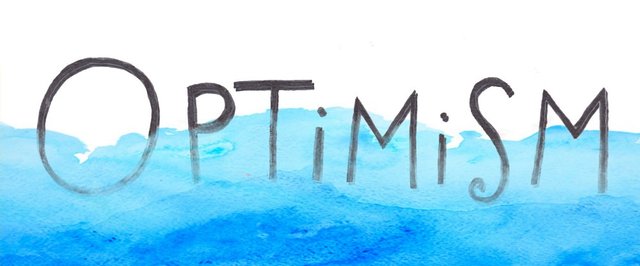 Source
In scrolling through my feed, I am noticing there is a sense of optimism with Steem. Some of what I (along with others) were posting about the last yea plus are being reflected in other posts. Could it be the number of individuals seeing the possibilities is starting to expand?
This would be a fantastic shift if it is taking place. It would mean that the opportunities being presented before us are being taken advantage of. If we are able to spread the number of people enjoying what Steem offers, then the rebound, when the bear ends, will be that much more powerful.
Certainly, none of us can say when the pricing action will stop its downward trend. Markets are their own beasts, operating on their own timeline. However, many on Steem were active the past two years, plugging along in an effort to make this ecosystem more attractive. This starts with, of course, all the developers who keep churning out code.
One of the biggest advantages Steem has over other blockchains is the social media aspect. Other blockchains have to promote on the traditional social media platforms. On Steem, we have our own. While no where near the viewership of the legacy ones, we do have the ability to get content out there. After all, for some of the applications, the marketing is the product.
Many will claim we are just talking to ourselves. For the most part, that could be true. However, we never know how google rankings and SEO tactics will change things. Having content on the Internet means it will get read. Things have a funny way of getting in front of people.
Steemit Inc appears to be keeping pace with their development. Hard Fork 21 is about to roll out and that team is working on the code which, I presume, will be in Hard Fork 22. The development of SMTs is something almost everyone is looking forward to. If they can complete the coding in the next 6-8 weeks, that will be a major lift.
I came across an interesting study yesterday that took a look at different blockchain project and compared them in relation to their twitter "hype" along with market cap. Steem was not even looked at which tells me it is not known.
That said, it was interesting to note what they consider to be over-hyped versus under. It will come as no surprise to anyone that some of the projects in the over-hyped category are ranked ahead of Steem in total market cap.
https://micky.com.au/revealed-the-major-crypto-projects-faking-their-twitter-hype/
https://docs.google.com/spreadsheets/d/1RAViXZ9nnqAzO6eNv6RmbAtNK4E5zW8RzL8UJuC2Uxw/edit#gid=799102853
This is only one study looking at one metric, Twitter. However, it does fit into a narrative that I espoused for a while: many of the blockchains with larger market caps are mostly hype since there is very little taking place on them. Looking at the development tells the entire story.
Of course, Steem is excelling in the development arena. I posted an article last week based upon research by a firm that determined Steem had the 7th most developers of all blockchains (public). It was only outdone by Eth, BTC, EOS, Stellar, Cardano, and Monero.
https://steempeak.com/steemleo/@taskmaster4450/steem-is-in-the-top-ten
If one understands that we are dealing with a technology, then it is easy to see how vital development is to the process going forward. What is the future going to look like for those blockchains that do not have much going on in terms of development? The answer is pretty obvious.
None of this means things are perfect on Steem. Nevertheless, look at any project, centralized or not, and show me one where everything was smooth sailing. Also, as we see the numbers expands with more taking place on Steem, what people are focusing upon becomes even less important.
We are just now getting a glimpse into the power of communities and how much more appealing this place is with content categorized. With the ability to choose different sites based upon subject matter, we not longer are stuck with a long stream of articles, many which carry no interest for us. This is a huge first step, one akin to the Internet search engine.
People simply want to find the information/topics they seek. Having to scroll through an entire database holds no interest to anyone.
Holding a optimistic view of Steem probably is still in the minority. However, I do see a shift, at least among some of the people on my feed. They are starting to realize the opportunity that is before us. Heck, there was even one article espousing how STEEM is a good buy at this point and all the reasons for it.
https://steempeak.com/steem/@glenalbrethsen/why-steem-is-a-better-buy-than-you-might-think
Notice how this article by @glenalbrethsen was general in nature but spoke to anyone looking at STEEM. This is one that could end up on Twitter, Facebook, or any other social media feed and "talk" to people. It is now part of the Internet and might get the attention of a few.
If more articles such as this start popping up, who knows how quickly Steem can get on the radar of people.
Imagine what would happen if people started writing about what is taking place on here. Everyday, I can assure you, there is a list of things I come across that are "advancements" for the ecosystem. It is only a matter of looking around. Things are going so fast, it no longer is a long hunt for subject matter. Even the trending page usually has an update or two about one of the applications.
While many talk about this just being a cheerleader or "fluff", that is not the case if it is actually happening. When projects are taking steps to move forward, that has an impact.
It is up to us to tell the story. Some might feel that reading a bunch of posts about Steem is just "preaching to the choir". Oh really?
Are you aware of what is taking place with Marlians? Steemgeek? Sportstalk? Do you know the latest updates for Steem-Engine, Splinterlands, and Engage? What is going on with 3Speak and D.Tube? How is the progress of Actifit, CLEAN, and Air-Clinic? Are you aware of the latest with Steemhunt, Dlike, Steempeak, and eSteem? Please share what the groups behind Oracle-D and the Plankton project are up to.
These are just a few things I threw out off the top of my head. The point is that sharing what is taking place is not talking to ourselves, it is making people aware of what is happening. This is crucial even if it is just for Steemians.
The point is that it is impossible to know all that is going on. Steem's ecosystem is expanding too rapidly for one (or a handful of people) to keep up with. I can honestly tell you from experience, that I spend hours researching it and only touch upon a portion of what there is.
Those who are getting more optimistic are positioning themselves to take advantage of what is taking place. There will come a time when we see massive explosion. Those that lay the foundation for their paths now will benefit at that time. Starting the process when that happens will be too late (at least from the early adopter standpoint).
I have seen it happen so often in the technology world. Everything operates at the pace of a slug. This could happen for years. Then, suddenly, one day the switch is flipped and things go into hyper-drive. Usually, it is not long after that (within a few years) where people can not remember how we existed before this technology.
There are many headwinds facing Steem and crypto, in general. That said, building a foundation is what will separate those projects that are around in 10 years versus those that are truly "fluff". This was the lesson of the dotcom bubble. Many companies that were hyped at that time ended up disappearing. Yet, today, some of the largest companies in the world were started in that era.
We are going to see the same thing with this technological iteration. There are going to be projects which will be household names in a decade. To be one of them, the work has to be put in now. Those that send the marketing teams out might get an initial thrust but, ultimately, there better be something for people to use. If not, that project is cooked.
With Steem, there is a lot to use already and, over time, we are seeing more appear.
In my mind, this is reason for a lot of optimism.
---
If you found this article informative, please give an upvote and resteem.