Most of us are aware of @steemhunt. It was one of the first projects that got community wide attention mostly because they offered a native token in exchange for delegation. This got a lot of people to delegate when there was a less SP committed to different projects.
The application is headed up by @project7 and, let me tell you, this guy has his head on straight. I was always impressed by the project along with the road map presented but he just took things to a different level for me. This week, he appeared on @exyle's weekly radio show.
https://steempeak.com/threespeak/@exyle/bpocogth
Steemhunt is essentially a three tier process.
Steemhunt
Most of us are aware of this part. Here is where people become "Hunters" by scouring the Internet for new products and applications that are related to technology. By being the first to find these, hunters are rewarded based upon the upvotes the post received. On Steem, this is in the form of SP as well as the HUNT token is paid out.
Others are rewarded for their input via comments about the product. Instead of rewarding just spam-like (or generic comments) the team devised a way to reward people based upon visiting the product/app's website. Those who actually follow the link and review it get larger rewards.
At the same time, the more one participates on the platform, the better the ranking. This, too, translates into what is received.
This might sound like a niche market and, I guess, in the overall scheme of the Internet, it is. However, that does not mean there is little interest. In fact, the "traditional" site that is similar, Producthunt, has over 8 million monthly "hunters".
Who would have thought? Project7 obviously since he started a business around this.
Reviewhunt
This is the latest addition and the second phase. Here we see the blending of commerce and Hunters.
Reviewhunt allows companies to pay for reviewing and promotion of their product or application. With this system, a company approaches the team with a marketing budget. Whatever is money (fiat) is allocated for the project is used to buy HUNT tokens on the open market.
Someone does the reviewing. This is an actual test of the product or application. Based upon the parameters in the original agreement, the tester will provide the review. This is obviously posted for others to comment upon and try themselves. Feedback, along with questions, are brought to the table which is available for the company to use.
This is all designed to help with getting a viral buzz going. Having an active community that was cultivated over the past year plus helps in the marketing of this service. The fact there is a track record on Steemhunt shows some of the potential.
Ideahunt
This is yet to be released so the details are sketchy.
Phase 3 basically will take the HUNT token and make it available for "venture capital" purposes. Have an idea for a technology related product or application, Ideahunt could be a source of seed funding.
Here is where the active community will be afforded the opportunity to invest in different start ups that it believes in. This provides an avenue for entrepreneurs and inventors while providing, a possible return, to the hunters.
Overall, I see this project having a strong business model. The "sink" they are building for the HUNT token is based upon the idea of companies paying for the review and promotion. All marketing dollars brought to the table that are used for the service is converted to HUNT. Obviously, the more popular the service in terms of attracting companies, the more buys on the token.
Payouts are in HUNT. This is where the Hunters have the opportunity to either cash out or stake what they earn. Those that do cash out will be putting sell pressure on the token. However, there is incentive for each one reviewing and hunting to hold more HUNT. Throughout the entire ecosystem, one's ranking is determined, in part, by the number of HUNT held.
The final piece that I want to cover in this post is the idea of onboarding. This team is offering a sign up for a Steem account through their site(s). Naturally, to participate on Steemhunt, one needs a Steem account. This is no different than any other application that directly posts to the Steem blockchain.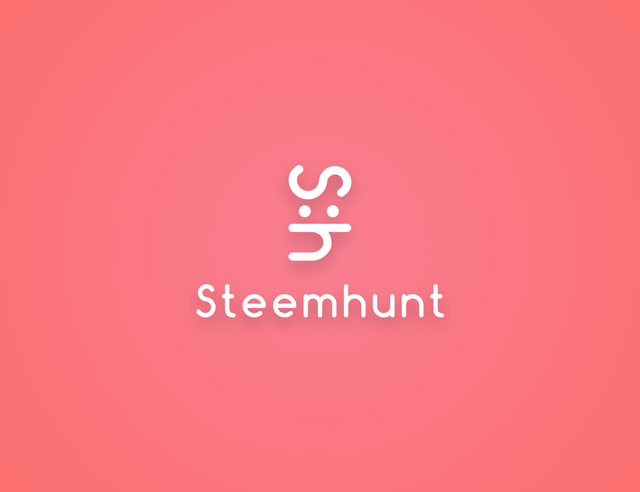 Source
Reviewhunt is different in that it is not tied to Steem in that way. To participate on there, one needs a different sign up. Once that is done, he or she can tie that activity into the Steem account. In fact, people are going to be encouraged to do that since it all ties in together. Nevertheless, it is not required, especially to start.
This is an important point. Reviewhunt is seeking to attract people from outside of Steem. As mentioned, there are 8 million people using Producthunt each month. This is comprised mostly of people who, I presume, are not involved in cryptocurrency. This is a target for the Steemhunt team.
They are working on offering payouts not only in currencies other than STEEM but also fiat. Part of the effort to help incentivize people toward cryptocurrency is going to be to make the exchange to fiat very dear. The idea is that a portion of those who are not familiar with crypto will start to learn about it.
Also, every effort will be made to have the cryptocurrency people link their account to Steem. To achieve this end, the team is delegating 15 SP to each account for the first month of sign up to help them along.
What is exciting is @project7 clearly stated they have not even started the scale up process. They are in beta and taking things slow. Part of it is development driven in that the pieces for non-STEEM crypto and fiat still need to be created.
That said, there are already a number of companies in line to use the service. There were a few which were opened up. During the video, @exyle mentioned some of the numbers pertaining to one of the projects but I failed to write them down. Just listening to it, the return sounded decent for the "maker" (that is the company on Reviewhunt that is having its product or service promoted).
It will be interesting to watch this one. With 8 million people already engaged in something like this on a monthly basis, there is a great potential there. From what I can see, those who are active on that site are doing it out of passion i.e. for free. Steemhunt offers the added bonus of actually being paid to participate.
That leads me to believe that a significant amount of onboarding can be done by this team. Pulling a fair share over simply to see what is happening makes sense. The key is always how many will actually switch what they are doing to get involved. From where Steem is today, it will not take a large percentage to have a big impact.
Many of us are holding HUNT tokens. It is exciting to see this project progressing. Reviewhunt was something I looked forward to. I hope they can emerge from the beta stage rather quickly and scale up. The team appears to have high standards so I am confident they will get things right before opening it up to a wider audience.
Steemhunt is the epitome of Web 3.0. Here we have an example of a platform that had people doing things for free. Producthunt is, most likely, making money somehow, even if it was only off advertising. The users, in turn, made nothing for their passion. That is fine since it was the agreement and the users were using their own free choice.
With Steemhunt, that passion is still rewarded. However, the added benefit of financial compensation is also provided. Individuals now are being rewarded for what they were previously doing for free. What is interesting is, in many instances, it is exactly the same activity.
This is where the potential of Web 3.0 emerges. Steemhunt is starting to show what is possible.
---
If you found this article informative, please give an upvote and resteem.