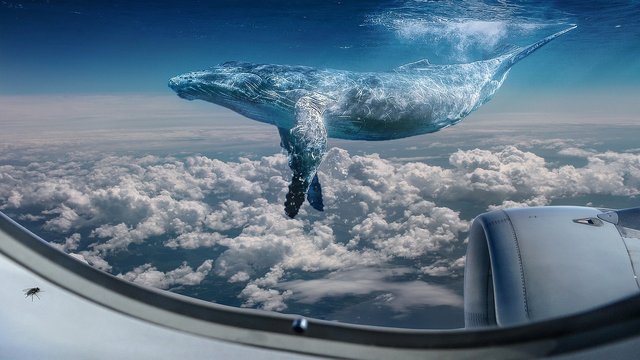 From Pixabay
Woohoooo!! I am a whale!!!
Forgive my exuberance. I have wanted to be a whale since I joined STEEM less than a year ago. I have not given up on STEEM whaleness, but I am an inpatient guy. Enter the tokens.
Birth of a Whale
Since tokens have become available, I have been like a chicken grabbing worms after a rainstorm. I have basically picked up some of every SCOT token that has come out. Hmmm...I needed to focus a bit, so I picked several (or more) that I thought would do well long term from an investment perspective on. From those, I picked LEO and began to pile in.
I have always been interested in investing and it seemed that steemleo was the tribe most likely hold my interest and spark passion. I also happen to think that it has the potential to be one of the top tribes long-term.
I began to dump STEEM into my account. I bought up and staked quite a bit on top of my initial airdrop. Voila!! A whale!! Now what??
Growth of a Whale
If I'm a whale, I want to act like one. A good one. What do good whales do? Its very early in my whale life, so I haven't gotten around to all of these (and I know there are more - just a rough start). What follows is kind of an early outline to myself of things to do to be a good LEO whale.
Get Bigger!
Every whale needs to get bigger. It's what whales do. How do I do that? Eat a lot of LEO
Buy more LEO - fairly regular if possible; sometimes small, sometimes large (for me)
Earn LEO - create content, curate, comment,
Other things that get me more LEO passively - delegate to @leo.voter; enter contests; buy miners (already done - might post more about this later)
Help Others Get Bigger!
Whales are very social. Gotta hang out, play, learn and teach
Spread LEO - funny--same as #2 above
Teach - let others know anything I learn to thrive on steemleo
Invite others to join - spread the word
Share ideas - about investments; about improvements for the tribe
Well, this is just a quick celebratory post and near stream of conciousness brainstorm. I'm sure i will look back on this and not like it, but oh well. I hope no one takes this as gloating. I'm just genuinely excited and truly hope many, many others will get to make their own LEO whale posts!.
@steemleo
Thank you very much for creating this community and thoughtfully designing it. It is clear that lots of thought was put in and so far I really like the potential it has.