I had the opportunity to attend the press only early opening of the largest automobile fair - the IAA in Frankfurt, Germany.
And to give the most important impressions first:
1.) Electric cars are becoming mainstream
2.) If you are a car manufacturer and have no EV platform available as of now, you are in very big trouble
3.) Tesla might get decent headwind as nearly all premium car manufacturers roll out high quality mid class cars
Most impressive for me was actually the VW ID3 platform.
Just after dieselgate 48 months ago they startet do develop this platform and boy have they succeeded:
Comparable to the golf-class size of cars they developed what they call the EV construction kit that can be rolled out to their whole car family in the future. While there are already Porsche, Audi, VW and Skoda EV vehicles, the ID3 platform is a whole new level. And it counters also the usual arguments against EV:
While the "CO2- break even" to normal cars could be calculated to be around 40,000 to 60,000 km at the ID3 (dependent on the power generation mix), it is actually at ZERO!! This is because VW takes care that trough the whole supply chain every single battery cell, every single bolt is produced carbon neutral!
And the next big thing:
The entry level car with 330 km range is priced at 30,000 € only, while the longest ranged car has more then 500 km range.
Now this is really mainstream..
The car enters production now, the first 25,000 cars should be delivered in spring of 2020, up from summer 2020 the annual production should be around 100,000 cars/year.
VW will ultimately built some of the battery cells themselves but until then they will use Samsung SDI and LG Chem cells which is IMHO a statement in itself.
But have a look for yourself: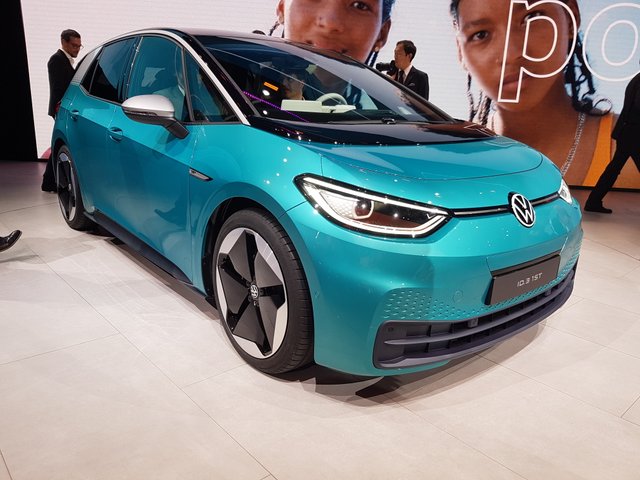 Even more interesting (especially if you are a Tesla fan) look at the next generation, the ID4: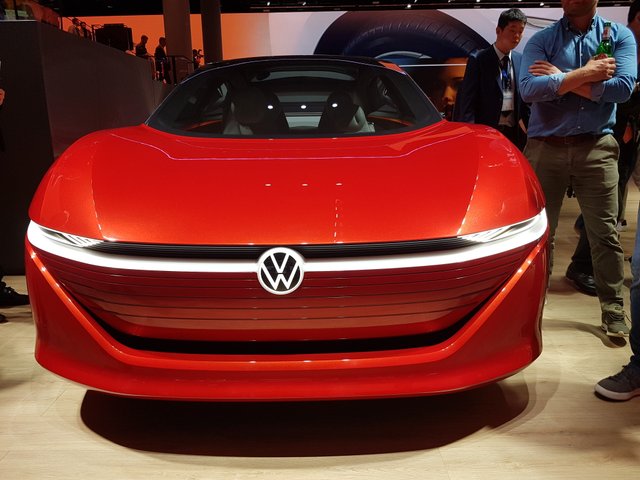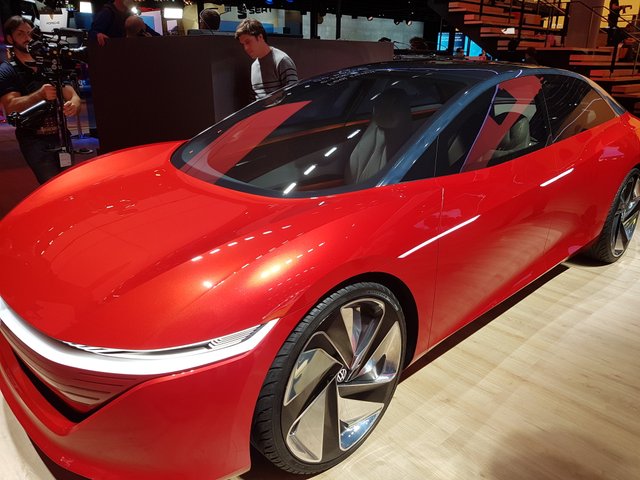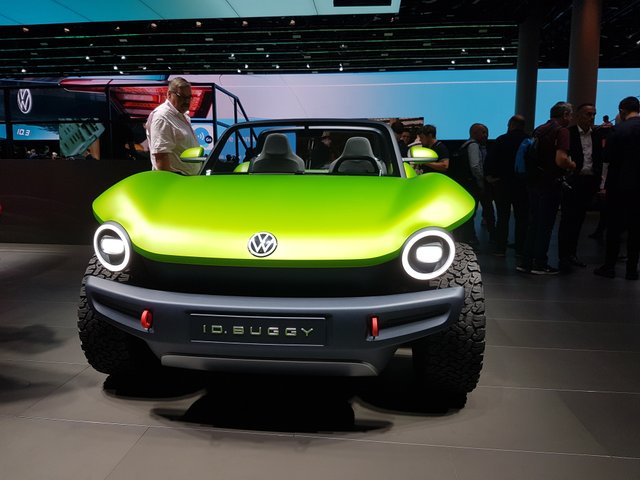 On the ID4 platform they will bring a sedan comparable with the Tesla3, a buggy, a new bus, a SUV and etc..
And they will roll out the platforms to all their other labels..
Audi showed for example: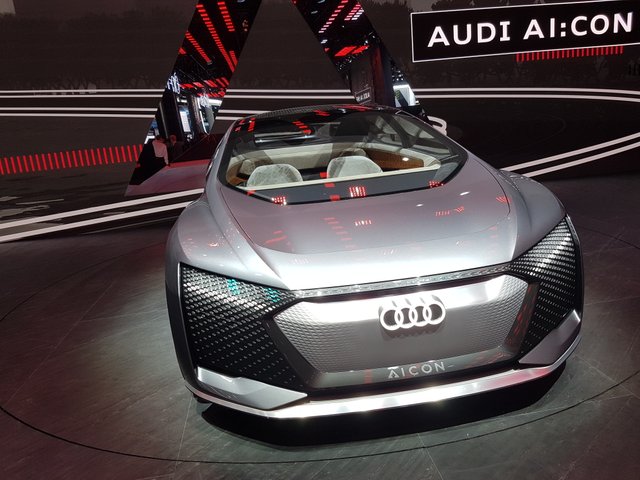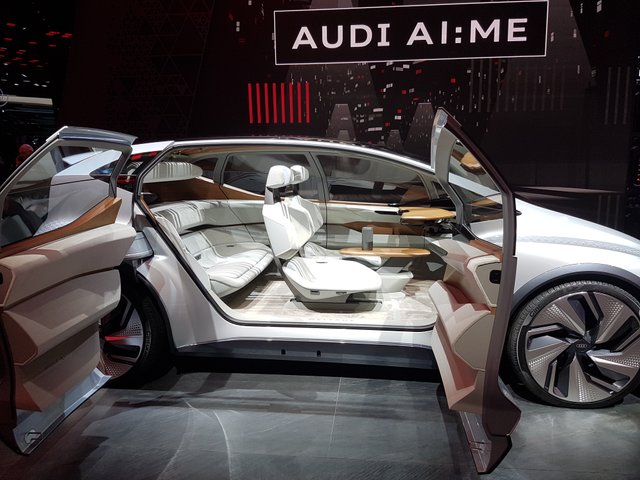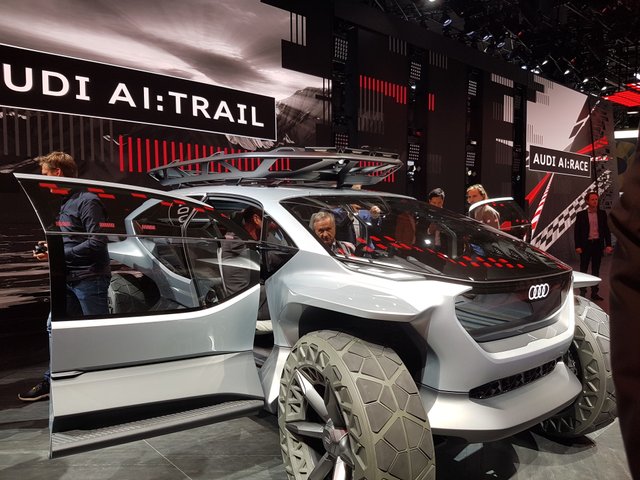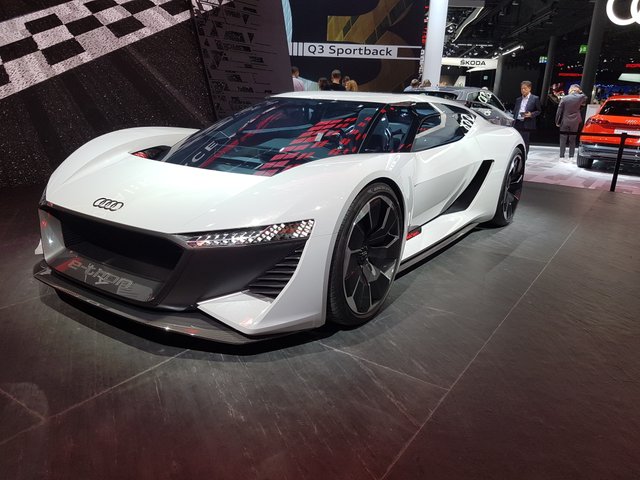 What about the other manufacturers?
Daimler / Mercedes is concentrating on their EQC400 SUV EV wich is already in production and was cruising around over the whole exhibition area as VIP shuttle.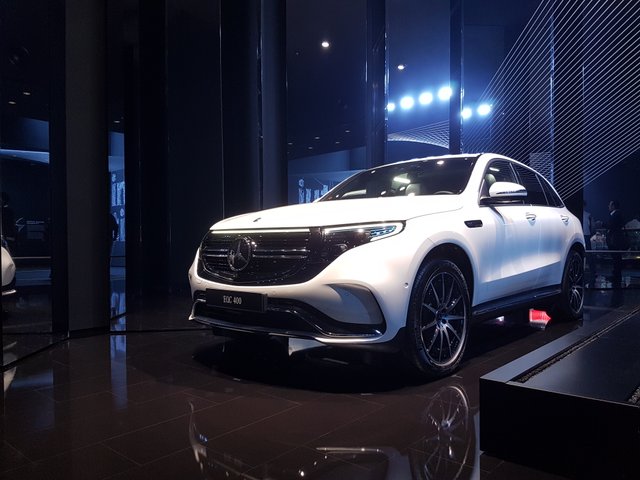 as the batteries are part of the chassis there is still enough loading space in the back: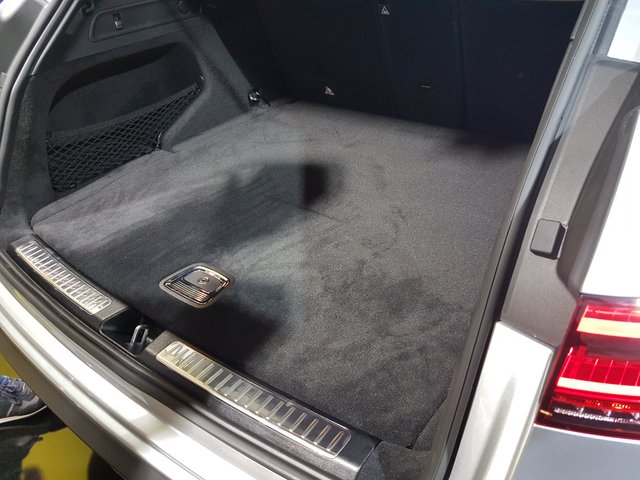 Apart from that they also have a full electric van and the full electric micro-car smart.. but unfortunately the were reluctant to give any price point.. which is IMHO very bad and revealing.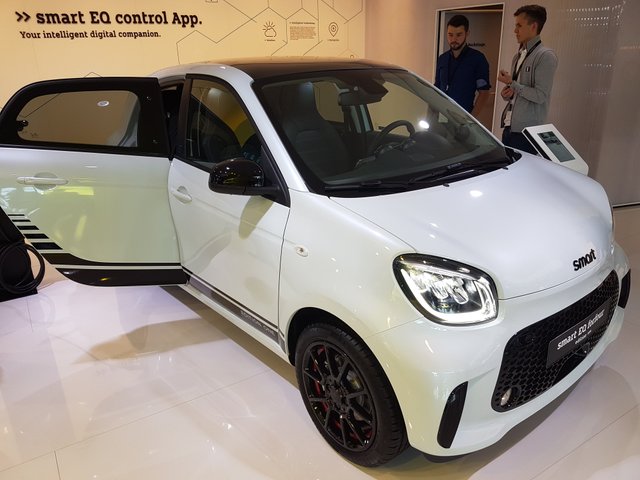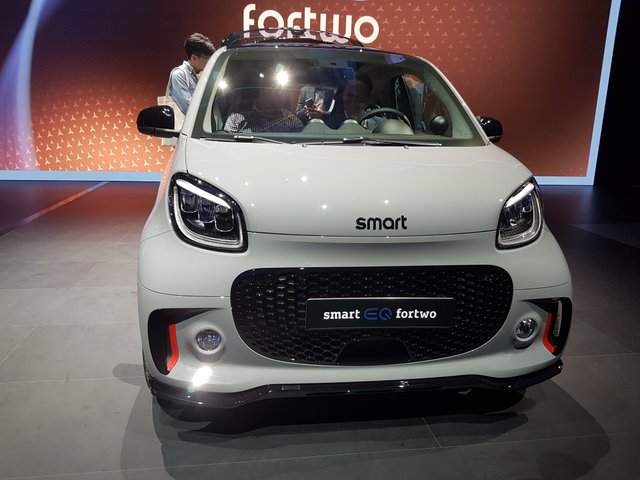 aaannnddd they showed the new vision EQS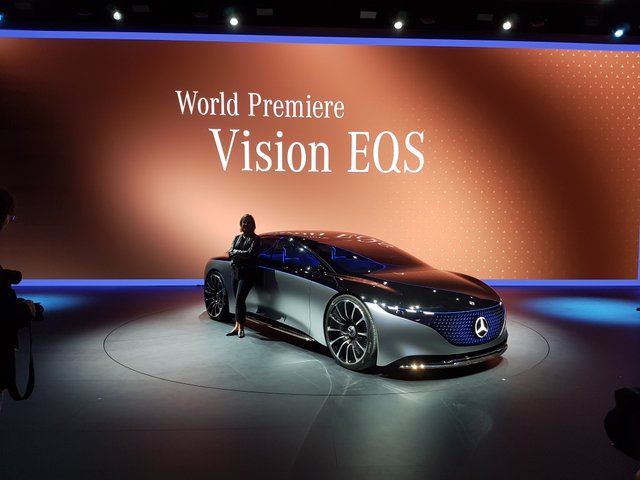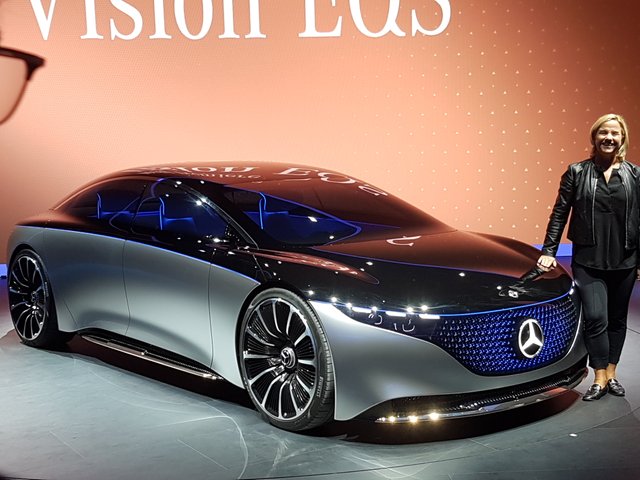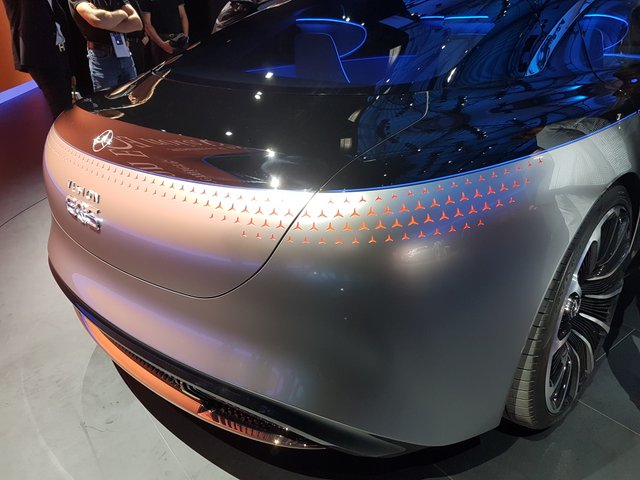 and also some self-driving cars: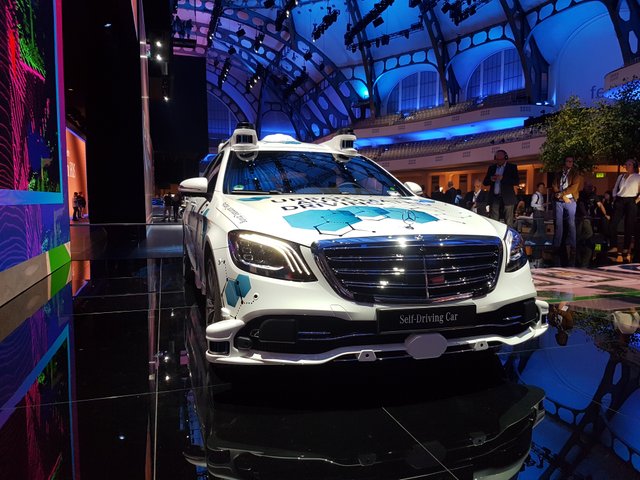 as well as some other interesting studies: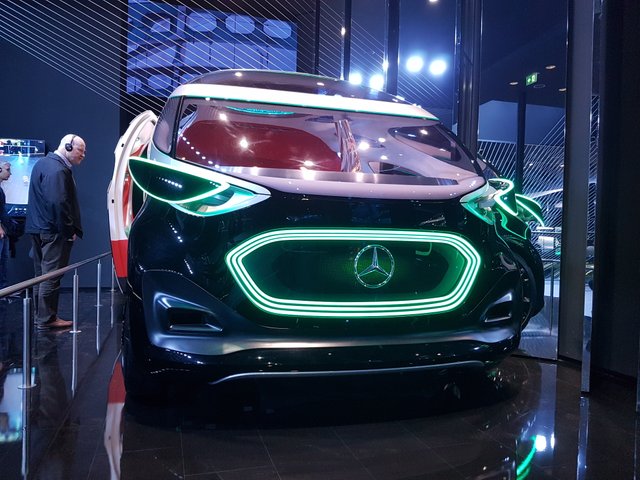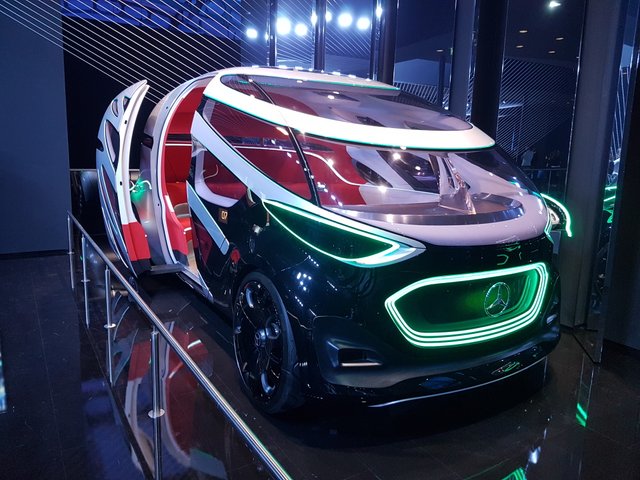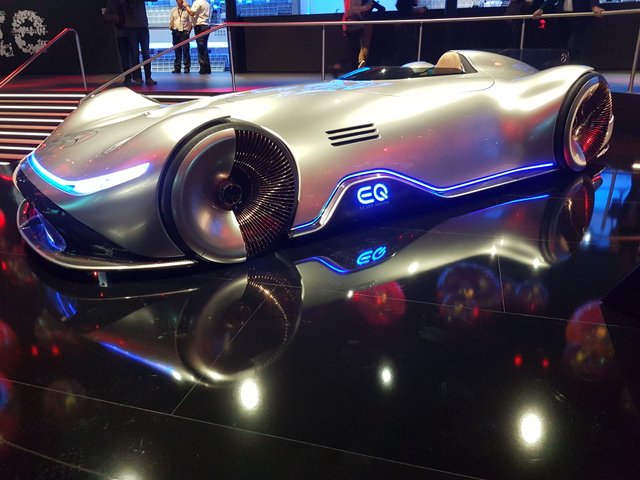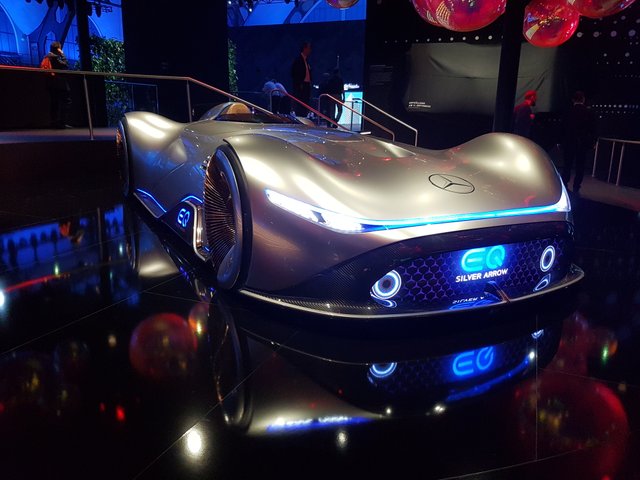 BMW was actually quite a disappointment for me.. the once lead the heard with their i-3 and i-8 EV and EVH cars but have since lost all steam.
They have a car called i-next - very autonomous and EV - that should come out in 2021 but they do not tell you yet any specs and price points... I fear because they do not have them yet..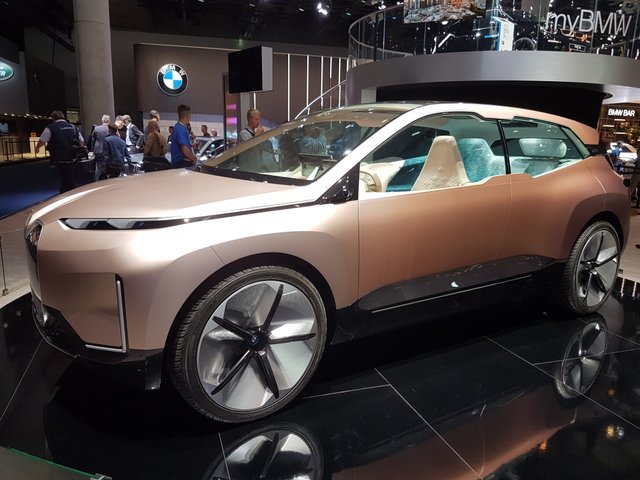 What about the batteries?
A Chinese company called SVOLT gave me a pitch about their roadmap.. and as you can see batteries still have enormous potential: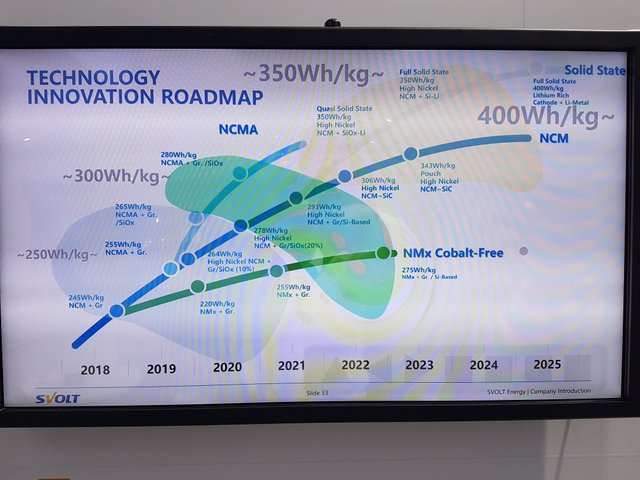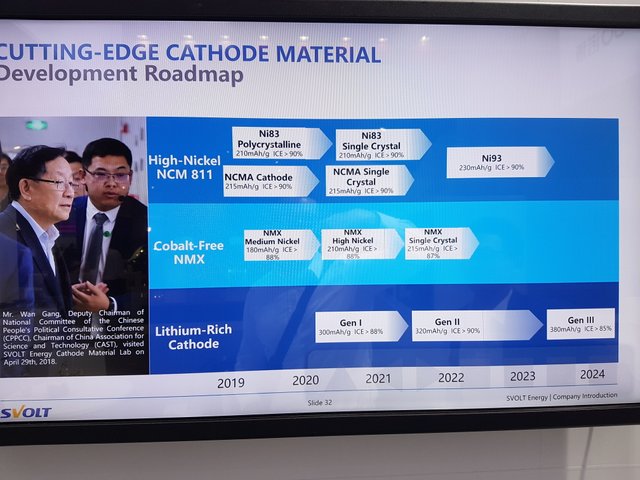 what else?
For all the petro-heads I will make another post about all the supercars by tonight...
https://steemit.com/appics/@solarwarrior/iaa-frankfurt-automobile-fair-post-for-the-petrolheads