It's no fucking wonder people think steem is a dead project!
https://www.reddit.com/r/steem/ <- this is steem's reddit page
https://www.reddit.com/r/steemit/ <- this one is more active however the comments are all highly negative.
---
My point being that we are in a social bubble
All the positive stuff that happens on steem, more or less stays on-chain. Which is great because it means we're using the chain properly, out of need, not necessity. On the other hand, we need to share these positive developments with the outside world.
The new steemit team have done a good job of doing this through the use of blockfolio signals, great job however they could be more frequent. Metal-pay will have a good result to the same affect as well. I'm not sure who corrected the errors in the Wikipedia pages for steem and steemit but they've definitely been updated and are far more accurate and less... FUDdy now.
I urge you, the users, to not be embarrassed about being a blockchain nerd and share your fovorute articles to social media. If you have a lot of crypto friends, share @steemitblog's posts to your social media. Let them know we're not dead.
---
Network Effect
Every time we post, we're building steem's SEO.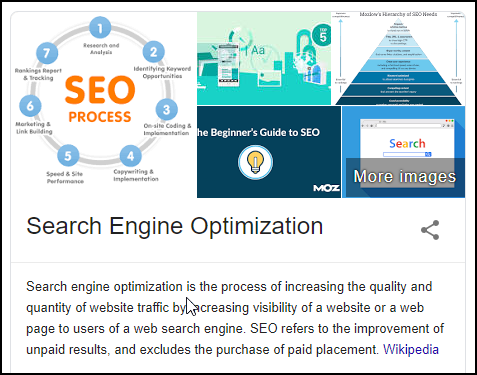 This means, every time you post, every other steem post get's a higher and higher google pageview ranking, better visibility. The real SEO though, comes in when huge websites like Facebook and Reddit start getting links to steem articles plastered everywhere.
As an example of our already brilliant SEO, if you search "html markup markdown ultimate". You will find a steem post i wrote nearly a year ago. And below that, another steem post!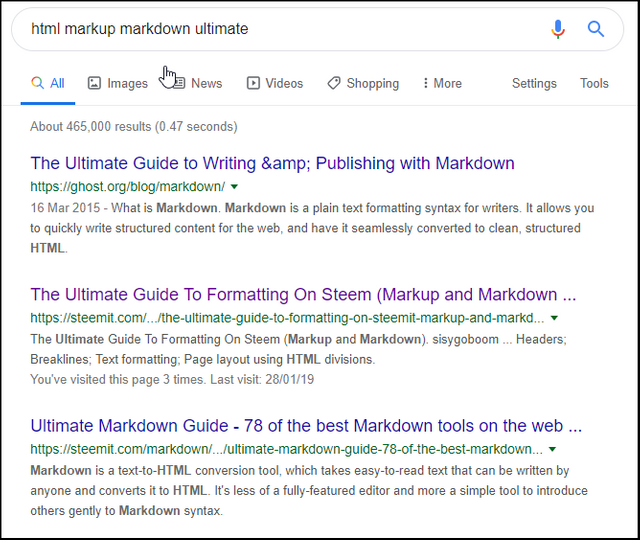 The reason my article is so high (2nd out of half a million results), is all thanks to the fact that so many people commented on the post leaving their thanks, and that so many people referenced it in their own posts over the course of the year. This is how google page-rank determines what appears first.
So that's why it's important to reference sources, paste steem links everywhere you possibly can, comment on as much stuff as you can, and help grow this network organically to the point where steem interfaces are the top 5 results for every google search ;0 the effect only gets stronger with time.