Yesterday, we finished Contest #1 for Steem Mentor Team #4 | Steem Engine
The contest was sponsored by @aggroed from the Steem-Engine Team.
We rewarded our winners a total of 101 PAL and they have all been sent to them today!.
10 PAL to @koskl
3 PAL to @kendra19
3 PAL to @mahadihasanzim
3 PAL to @deantonio
3 PAL to @cdaveboyles23
3 PAL to @olivia08
13 PAL to @reeta0119
3 PAL to @alokkumar121
13 PAL to @atongis
3 PAL to @dcrealyn
3 PAL to @crystal-maiden
3 PAL to @che-nie
3 PAL to @sumit71428
3 PAL to @cryptomaniacsgr
3 PAL to @mrnightmare89
3 PAL to @chrismadcboy2016
13 PAL to @katerinaramm
13 PAL to @amico
Please check your wallets!
Remember to STAKE your PAL!
More exciting times ahead of us.
Every day, new exciting things are happening at Steem-Engine. There is always something #newsteem here on SE. We certainly need mentors to guide some newbies about these tokens and how to invest them.
The new website: https://www.steemleo.com is all about investing!
We are looking for Steem-Engine mentors!
Who would like to be part of the Steem Mentor Team #4 and why?
Let me know about it in the comment section.
Rosa
@rosatravels
---
---

Thank you to Our awesome delegators
@paulag | @amico | @rosatravels | @dylanhobalart | @robmojo | @d00k13 | @newageinv | @yonghwanny
Thank you to Our awesome supporters for your donation
@rosatravels | @katerinaramm | @pharesim | @etcmike | @paulag | @geekgirl | @carlpei | @whatsup | @amico | @moghul | @iamjadeline |@earnlogy
Please support us and Donate 1 STEEM to support @BeAMentor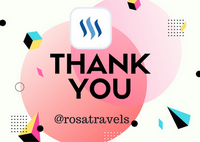 We will give you UPVOTES for your support!
---
---
Thank you for reading this post! If you like the post, please upvote, resteem and comment.
谢谢你的阅读!希望你喜欢。如果你喜欢我的分享, 请点赞并跟随我。