The Presidential $1 Coin Program honors the former Presidents of the United States of America on a series of golden colored dollar coins.
From 2007 to 2011, the coins were struck and released for general circulation. From 2012 onward, the Presidential Dollars have been struck only in the numbers necessary to meet demand from collectors.
The Presidential Dollars were issued at a rate of four different designs per year with three coins released in the final year. The order of issuance followed the order of the Presidencies. The coins were only issued for Presidents who had been deceased for at least two years.
Proof coins were also minted and this is the scope of this series. All are PF-70 UC graded by NGC.
The twenty-eventh President was William Taft.
NGC graded 5,101 2013 William Taft Proofs, with 2,482 as PF-70 UC. 1,068,734 coins were minted in San Francisco.
I bought this coin in 2013 for $12.00 and today's price is around $35.00.
The info below comes from https://presidentialdollarguide.com/william-howard-taft-presidential-dollar/
"William Howard Taft served as a federal circuit judge, before being appointed as the Governor-General of the Philippines by William McKinley and appointed Secretary of War by Theodore Roosevelt. He won his bid for Presidency and served one term from 1909 to 1913. Following the Presidency, he served as the Chief Justice of the Supreme Court."
The obverse of the coin features a portrait of the President.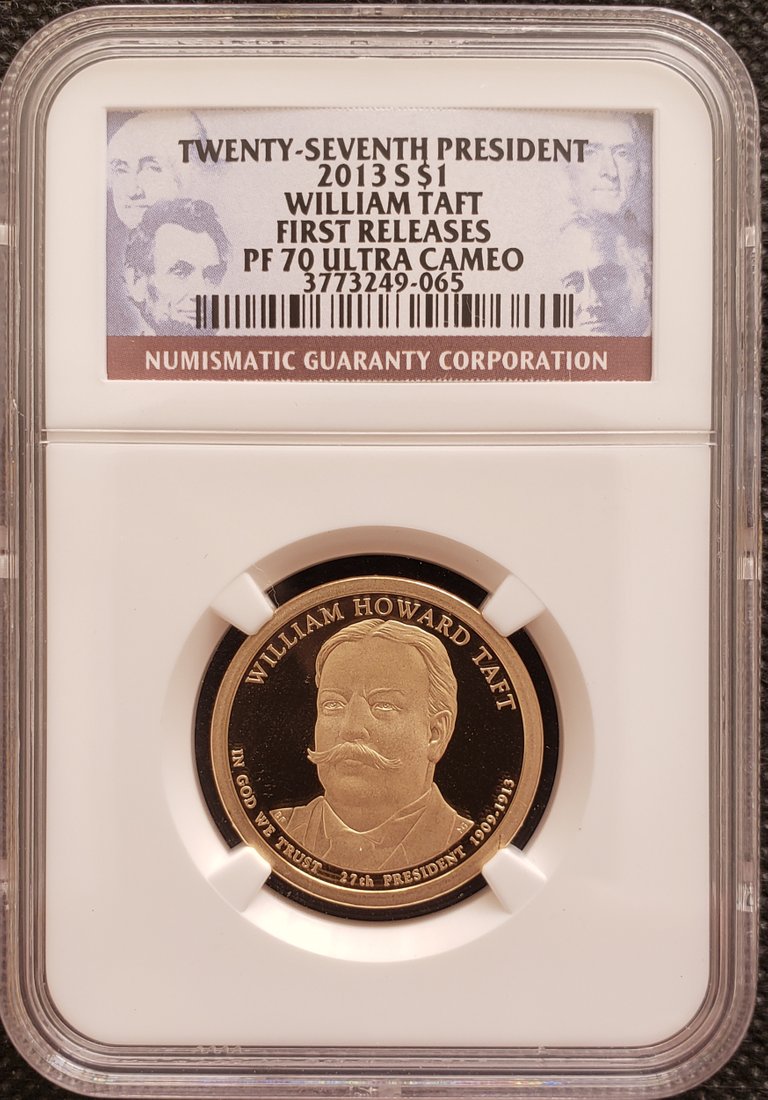 The reverse features a rendition of the Statue of Liberty that will be used for all Presidential Dollars.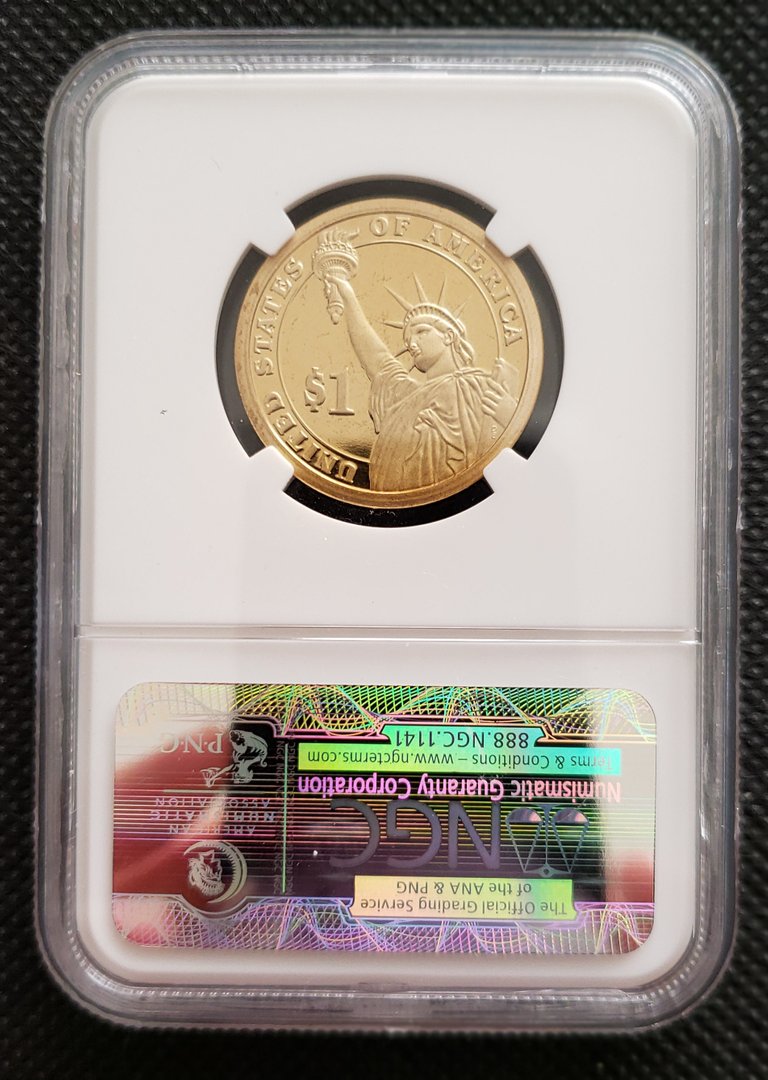 Thank you for reading. Please comment, upvote, resteem and advise me.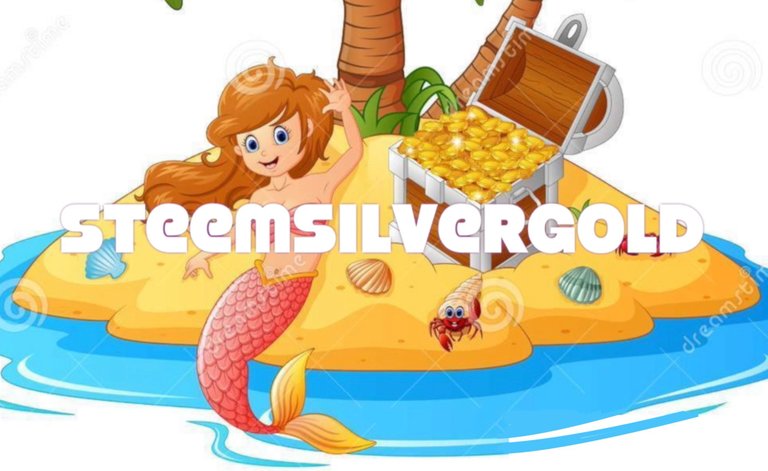 ---
Posted via Steemleo | A Decentralized Community for Investors