We will continue showing a series called "Presidential Dollars".
The Presidential $1 Coin Program honors the former Presidents of the United States of America on a series of golden colored dollar coins.
From 2007 to 2011, the coins were struck and released for general circulation. From 2012 onwards, the Presidential Dollars have been struck only in the numbers necessary to meet demand from collectors.
The Presidential Dollars were issued at a rate of four different designs per year with three coins released in the final year. The order of issuance followed the order of the Presidencies. The coins were only issued for Presidents who had been deceased for at least two years.
Proof coins were also minted and this is the scope of this series. All are PF-70 UC graded by NGC.
The sixth President was John Quincy Adams.
NGC graded 24,186 2008 John Quincy Adams Proofs, with 6,826 as PF-70 UC.
I bought this coin in 2013 for $23.00 and today's price is around $35.00.
John Quincy Adams was the son of the second President John Adams. During his Presidency, he proposed a system of roads and canals to increase trade in the United States. He served one term as the 6th President of the United States from 1825 to 1829, after which he served nine terms in the House of Representatives.
The obverse of the coin features a portrait of the President.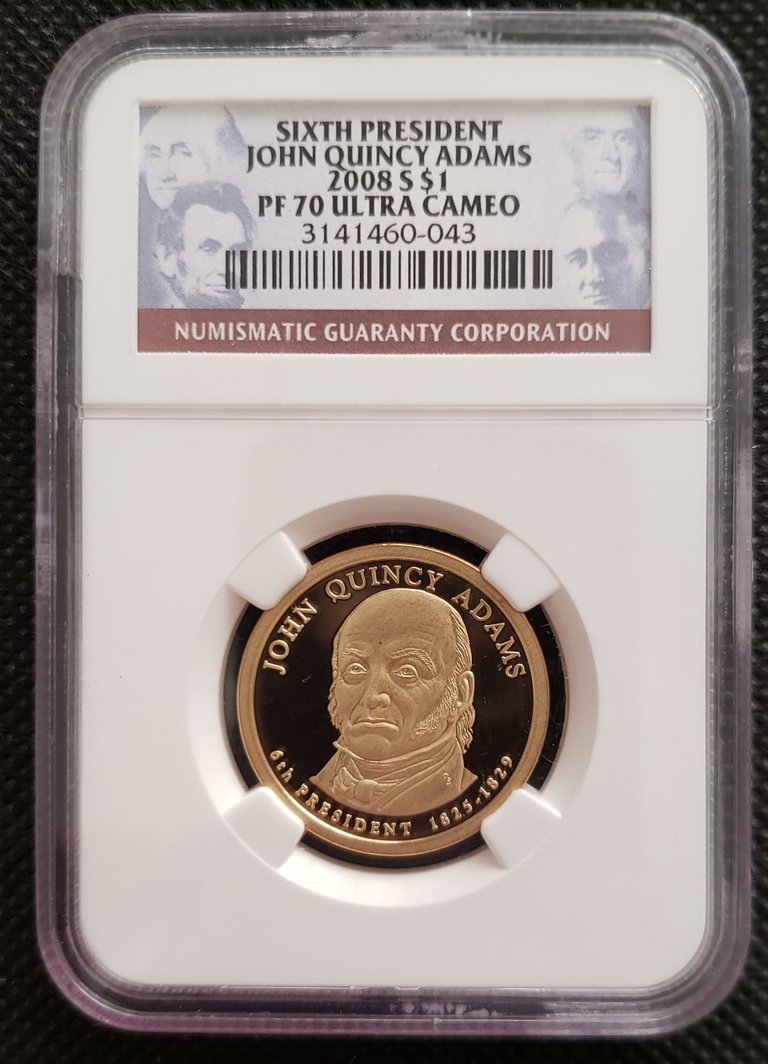 The reverse features a rendition of the Statue of Liberty that will be used for all Presidential Dollars.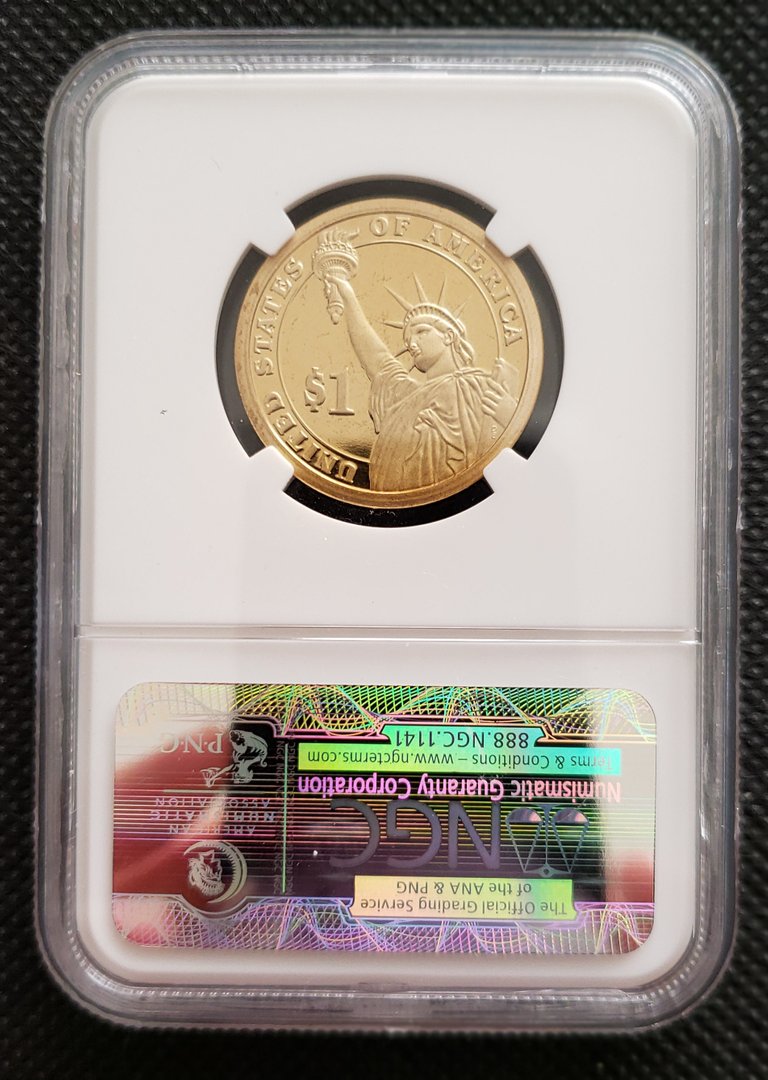 Thank you for reading. Please comment, upvote, resteem and advise me.