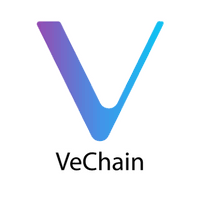 Ever since Chinese President Xi Jinping said they must seize the opportunity that blockchain technology has to offer and viewed the technology as an important breakthrough for independent innovation of core technologies, Cryptos in general have been popping.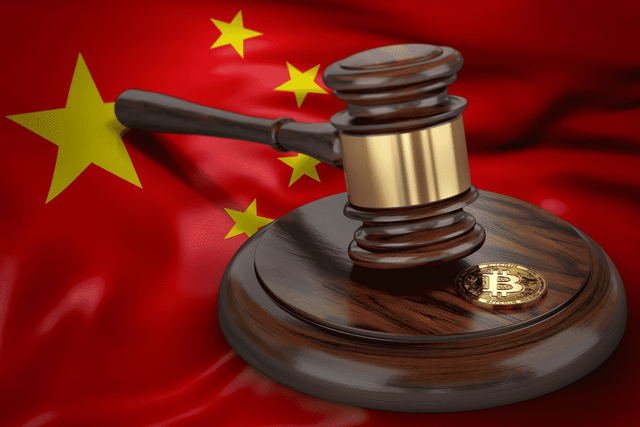 Source Image
Starting January 1st, a new cryptography law takes effect which will facilitating the development of the cryptography business and ensuring the security of cyberspace and information.
China is also proposing a new digital currency that would be able to be used across major payment platforms such as WeChat and Alipay. China is also discussing soldiers scoring high marks or excelling in a field will be rewarded in cryptocurrencies. Soldiers will also potentially earn crypto rewards when they complete certain tasks or if they excel in a given field.
Cryptos are emanating in the air over in China and it's starting to be contagious. Recently a newspaper mentioned and spoke highly of VeChain's technology.
VeChain is a blockchain-based platform that aims to improve the day-to-day business operations and real-time tracking of various business processes and products. It allows manufacturers to add sensors, such as RFID tags, to their products that can then record data onto the VeChain blockchain. And recently, it got a "thumbs up" from local Chinese government.
A tea traceability platform powered by VeChain received an official endorsement from the Shuangjiang county government at its launch on Nov. 13.

VeChain partnered with leading tea producers in the region to implement the traceability platform. The entire lifecycle of a tea brick from raw material to the consumer will be recorded on the VeChainThor blockchain, which customers can access by scanning a QR code or NFC tag with their smartphone.

The Pu'er Tea Traceability Platform is one of the first third-party platforms to index into the National Important Products Traceability System, put in place by the Chinese Central Government.
Source
On the news, VeChain's price shot up 10%+, but it has been trending higher the last two months. However, the chart suggest the party might be over short term as price just hit some overhead reesistance at $0.0085.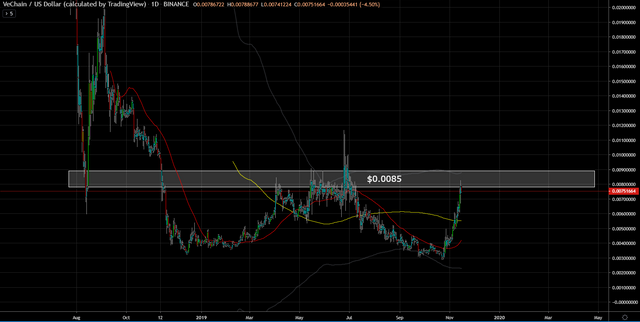 This post is my personal opinion. I'm not a financial advisor, this isn't financial advise. Do your own research before making investment decisions.