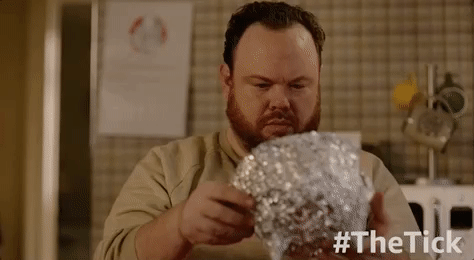 Early in January, I had read about Coronavirus and the impact the virus could have. While many people played down the situation trying to compare it to the flu or SARS, this virus was only in its infancy stage. There was no telling where this could go or what impact this would really have... There still isn't, to be honest.... The markets will be impacted much more.
I have friends in China saying things are much worse than we are being told, some even stating they have heard reports of the CIA being blamed for the release of the virus in China.
Consipricists even went so far as to say, if a pandemic virus was to be released, China would be the optimal country, and what better time than right before the Chinese New Year... Funnily enough, the same time of year SARS was first discovered in China back in 2003 (November 16 2002)
The biggest migration of people worldwide occurs in China early February each year... "the Ideal place to launch a deadly virus"
The Book By DEAN KOONTZ, The Eyes of Darkness
Thie Thriller written in 1981 eerily Talks about a virus in Wuhan that would infect the world...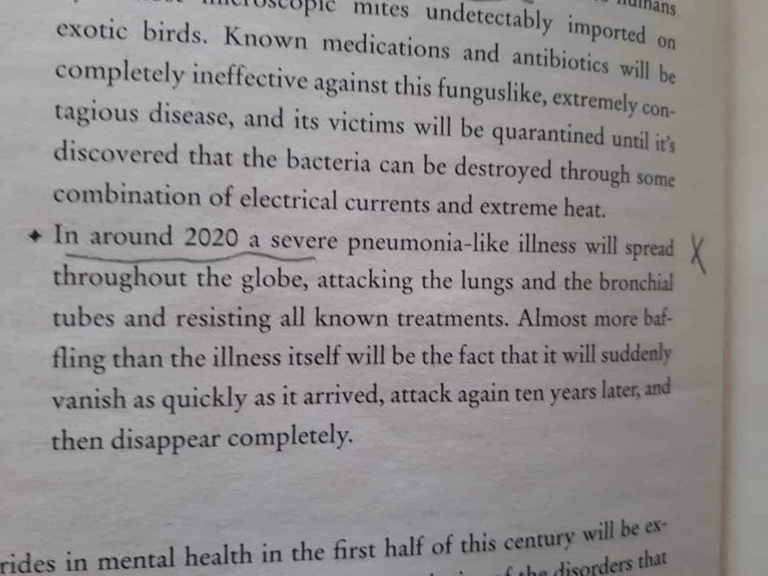 "On Feb. 19, 2020 Asia analyst Gordon Chang said there is a possibility the coronavirus originated at the highly-secretive Wuhan National Biosafety Laboratory."
Now the author of the book may have been aware of this Biosafety lab in Wuhan back in 1981. But predicting it would be released in "Around 2020" That's another thing.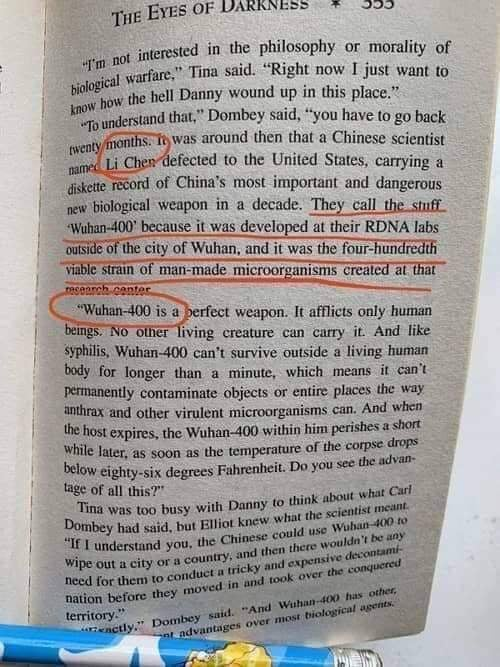 I haven't personally read the book, like most mainstream media I was sent this info and decided to publish before fact-checking... so I am off to read the book now.