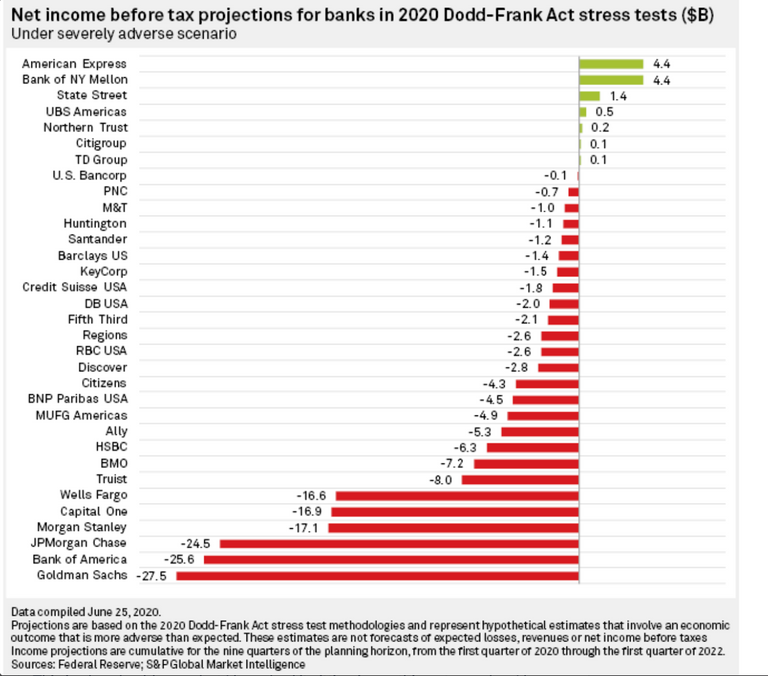 This is already old news but I have had it sitting in my things to read as I have found the circumstances the economy and industries are living to be fascinating. I never thought I would live through another extreme time since the Financial Crisis over 10 years ago but this has surpassed that although the way it has worked out has been substantially different. I still recall the times of the Financial Crisis when I would wake up every morning to read the speculation of the next collapse.
However, despite the economy being magnitudes worst that that time, we just hit an all time high in most stock markets! While not all are participating as it continues to be led by the technology giants that have actually benefited from this cycle in the economy, it continues to be amazing to see some of the valuations we are seeing despite the fact that the economic conditions are probably worst that the most stressed scenarios institutions have even considered.
To add to this, I continue to read about the closing of business that had solid results and were growing and hiring the same time last year. It feels as if the markets and its participants are ignoring the bad statistics and exaggerating those that are great. I do believe that it is likely the large amounts of liquidity given the programs providing stimulus to markets, but the behavior of investors surprises me. This is further proof that markets remain irrational for extended periods of time. Also a primary reason that active trading is not for me and for many others.
My concern is that everything always reverts to the mean and the implications of this fact is scary in my opinion. The likelihood of this impacting not only our financial wellbeing due to employment and inflation, but also our social stability given the blame game that could ensue, is a reason I look to be defensive over the longer term. I am happy to have some assets in precious metals and cryptocurrencies for this but it is likely it could not be enough. The only hope is having the time to prepare.

Discord: @newageinv#3174
Chat with me on Telegram: @NewAgeInv
Follow me on Twitter: @NAICrypto
The following are Affiliate or Referral links to communities that I am a part of and use often. Signing up through them would reward me for my effort in attracting users to them:
Start your collection of Splinterlands today at my referral link
Expand your blogging and engagement and earn in more cryptocurrencies with Publish0x! Sign up here!
The best new browser to protect your privacy while still being faster and safer. Try the Brave Browser today with my affiliate link here: https://brave.com/wdi876
DISCLAIMER: The information discussed here is intended to enable the community to know my opinions and discuss them. It is not intended as and does not constitute investment advice or legal or tax advice or an offer to sell any asset to any person or a solicitation of any person of any offer to purchase any asset. The information here should not be construed as any endorsement, recommendation or sponsorship of any company or asset by me. There are inherent risks in relying on, using or retrieving any information found here, and I urge you to make sure you understand these risks before relying on, using or retrieving any information here. You should evaluate the information made available here, and you should seek the advice of professionals, as appropriate, to evaluate any opinion, advice, product, service or other information; I do not guarantee the suitability or potential value of any particular investment or information source. I may invest or otherwise hold an interest in these assets that may be discussed here.