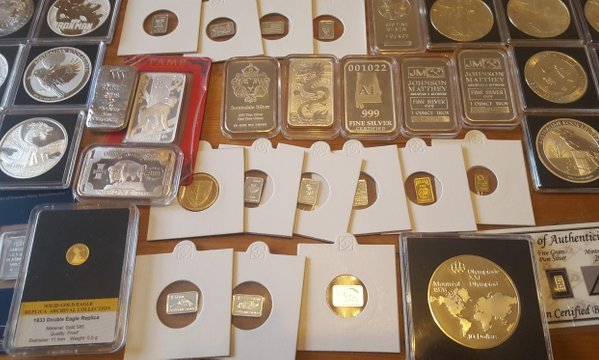 Everyone knows not to put all your eggs in one basket but can you go wrong with precious metals?
The answer is yes and no.
As with any investment it all comes down to buying as cheap as possible and buying the real deal.
Prices of precious metals rise and fall world wide depending on economies aswell and other things like virus out breaks, war, terrorism or even natural disasters.
So finding the correct time to buy is tricky but you can always find a bargain if your willing to scour second hand shops and flea markets looking for spot or under, this only works for the small time stacker but you can come undone as there is so much fake stuff out there from coins to jewellery, this is where a little common sense and knowledge can go a long way.
I am putting my eggs in this basket because with the launch of the tech everywhere we will require these for the gadgets and there is only a finite amount of gold and silver in the ground which will push up the price as it becomes more expensive to extract.
For me i am putting a little silver away each month and the occasional gold when found at the right price, the scrap silver i will melt down and make into bars and hold until later in life or if needed, the coins i collect is also a hobby and sometimes i go over the silver value but this is offset in numastic value.
My end game will come as a drip sell off in later life and my only real concern is the mining of asteroids but i feel this is beyond my lifetime and probably be another 100 years.
Posted via Steemleo