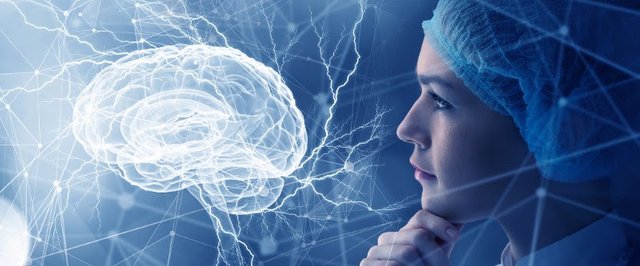 A few hours ago Steemit.Inc, through the @steemitblog account made a post and decided to start a discussion. They essentially ask for feedback from all community members regarding @thecryptodrive's proposal which was submitted almost 2.5 months ago.
For those of you who don't know what this proposal stands for...it is pretty simple. The reduction of the 13 week period for a full power-down to just 4.
And the real question is...why now?
I mean the proposal is there for 2.5 months now and has found great support from the very early days of its submission. In fact it has been sitting above @gtg's return proposal for quite some time...So why now?
To be absolutely honest with you I think that 13 weeks for a full power-down feels like an eternity especially when we talk about crypto. Almost anything can change in a blink of an eye and prices may be driven up or down just like that.
And while many will say that :"When I first came here there was a 2 year period if one had locked up their tokens, so 13 weeks is pretty good deal"...I still think it's not.
Even the reduction in just 4 weeks...I still think it ain't gonna change much. The only way it would make sense is if one could have immediate access to their funds.
So is it doable for one to have access to their funds immediately?
---
Of course it is. All it takes is to keep their tokens in "liquid" form...which of course means, zero influence on the platform...zero influence regarding witness and proposal voting and overall...zero influence.
So how can this be done?
People around here believe that immediate access to one's SP equals massive dumping on the exchanges. But is that true? Do you really think that whether it is 13 weeks or 4 or even 1 day will stop dumpers from dumping? No it won't. It will just delay the process.
On the other hand, how would an immediate access to one's tokens benefit the "hardcore Steemians?" I can only speak for myself since I consider myself a hardcore Steemian. A fanatic if you will. That could be an opportunity to grow my stake and power it up again. How? Through trading of course...
Unless of course those that wanna grow their accounts and make some profits along the way are traitors and such.
There's been so much talking on how we will attract investors that will lock up their funds. And I ain't talking about investors such as myself and the average user...but those with the really fat wallets.
I can think of two ways: Intrigue them...
A) We need great apps with real use cases. Period. But in order for this to happen we also need great devs. I really think that there are some exceptionally good ones around here, it's just that this killer app...hasn't popped up...yet. That would trigger one with a fat wallet to lock up their funds knowing that the price they have to pay in order to enjoy the benefits of that killer up is to lock up their tokens.
B) Give incentives to people to stay "vested". How? With lock up periods...For example if one stays powered up for 3 months they might earn 3% interest...for 6 months maybe 5% interest and for a whole year 7% interest. These are some random numbers....just brainstorming here.
On the other hand @theycallmedan's proposal for a 5% burn of the total SP for an instant power down is interesting as well. It kinda feels weird tho to be absolutely honest with you.
For example my account is sitting on 28K SP. That would require me to burn 1400 STEEM for an instance power down. It might seem insignificant, yet, I payed 1000 Euros 1.5 year ago and bought less than...1400 STEEM. It was sitting at 1.60$ back then...
It would be as if I set 1000 Euro on fire...
Could that proposal work with a lower than 5% percentage? Perhaps...
I am not an expert and I think it would be beneficial for all of as if we could have a constructive discussion...
Meet me in the comment section below. Really looking forward for some thoughtful comments on this one.
Have a great one peeps.
Image Source
Cheers.
---
Posted via Steemleo | A Decentralized Community for Investors