The Next Morning
My apologies to anybody that was looking for my trade journal last night. I had a three-hour video conference right after market close and then family stuff all evening. By the time I could sit down to my computer again, I had limited time and other projects took priority.
That's doubly true on days when I don't enter any new positions. My Closing trades are predictable because of trading with Stop orders. I guess I'm gradually going to cash now until I see the right entries.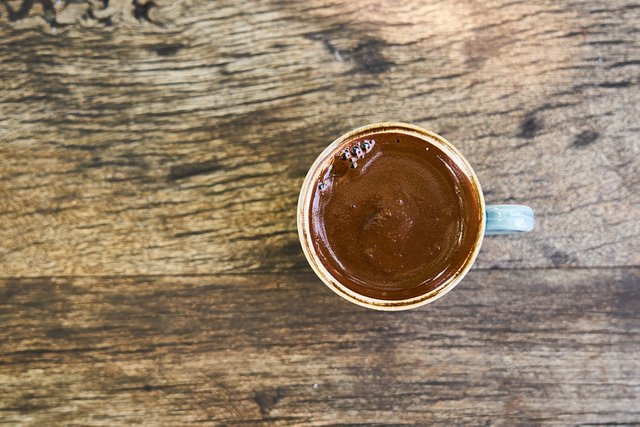 [https://pixabay.com/photos/turkish-coffee-the-drink-caffeine-4220362/]
Trade Journal
I Bought
I Shorted
I Closed
EWI @ 27.17
MBT @ 8.15
Open Trades
While everything else about an open trade is established at entry, the 'stop loss' order will be adjusted periodically over the life of a trade. The idea is to move the stops at key price points and let the profitable trades keep running.
Stops adjusted each day are in bold. Only one change yesterday.
Total Long 40.38%
Total Short 5.55%
Approximate position sizes are given as a percentage of trading account. Use of leverage is intended, so % of portfolio may exceed 100%
Closed Trades
Wins: 29 trades, 10.79% total gain
Losses: 57 trades, -13.29% total loss
Win Ratio: 33.72% of completed trades
Net Gain: -2.5%
Gain/Loss given as percentage on notional value of trade, with size a percentage of trading account. G/L x Size = % change of account value based on trade outcome. Days Held shows as 0 when a position was opened and closed in the same day (day trade).
Evaluating all position outcomes from Closed Trades, over a large enough sample, could support an approximate calculation of total portfolio return. Actual results may vary.
This is my trading journal. Results are published for entertainment purposes. This is not financial advice. This is not legal advice. This is not even advice.
---
---
Gods Unchained is a new competitive trading card game backed by Coinbase and led by the former Director of Magic the Gathering: Arena. The cards are real world tradable in an open economy, remember their stats and history, and you'll be able to play for keeps and earn valuable cards.
Gods Unchained is free to play and currently in beta, with a play-to-earn mode rewarding ERC tokens (market value > 1 STEEM per win). If you're interested in trying it, please use my beta key and let me know if you need any help! https://godsunchained.com?beta-key=xHNSYaXKyj
---
---
If you try out Robinhood using my referral link, you could get some free stock.
---