Last week, I posted (along with a number of other people) about the Yield Curve Inversion and that being a reliable indicator of an economic slowdown or recession. You can see the full post here if you missed it. What I want to do is highlight what I plan to do with my portfolio to set it up to ride out this recession next year (if it does happen) and preserve/grow my capital.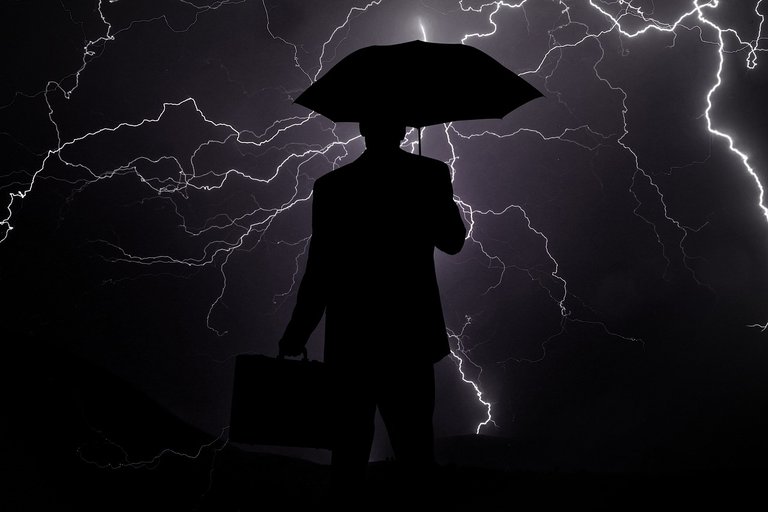 Image Source: Pixabay
First some background information.
The investments I am referring to are my retirement savings, and my retirement is 20 years away yet (less if steem goes well in the coming years). With that in mind, my goals are long term, and building the nest egg is my primary aim. For various reasons, my superannuation is well below where it should be at my current age, and so I am playing catch up. A bit over 18 months ago, I set up most of my super into a fund that I can control to a degree, choosing which shares and managed funds it is invested in. None of this information is financial advice, just what my plans are for the next 12 months. The stocks I mention will all be Australian Stock Exchange (ASX) listed companies.
Reassess everything.
The first step in my process is to take a fresh look at my holdings. My basic investment decisions are to look for a growing company in a growing sector. I look for disruptors, or companies creating a whole new niche for themselves. I am chasing high growth stocks, and that won't fundamentally change as we head to a slowdown. The main thing that could change my outlook is a look at the fundamentals and balance sheet, to see if the companies are strong enough to withstand a slowdown. I will start to pay more attention to profit margins, levels of gearing on the balance sheet, and cash flow.
Take some profits.
At this point in the cycle, and 18 months in to my new strategy, I have a few wins on the board. What I have already started is to sell down some of these stocks, and diversify that money elswhere. A couple of stocks have more than doubled in that timeframe, and selling a chunk to get the initial investment back makes sense. The remaining investment is all profit, and if the company continues its rapid growth, will continue to grow over time. I'm always on the lookout for the next big growth story, and trying to get in early.
Slowly building up my cash reserves also makes sense. If there is a slowdown, a stock market crash at some point is likely. Having cash on hand to buy when there is "blood on the streets" (as the famous investing phrase goes) is wise. My plan is to gradually take some profits, reinvest some elsewhere, but retain some cash to look for opportunities.
What I have done so far.
One of my successful stocks to date has been A2Milk. IT is a fast growing company, with (aside from innovations in milk) a fast growing infant formula business. A few days ago, I sold a portion of my holdings there. I used some of the funds to buy extra shares in another company that has not been performing so well, and have kept a little cash aside to start an "opportunity fund". Next week, I plan to keep an eye out for a good price on another one of my success stories - Afterpay - and make a similar move. It has grown hugely, and I have already more than cashed out my initial investment, but I think now is a good time to take a little more off the table.
Next post...
In my next post in this series, I will consider safer stocks to buy, lower growth but stable options positioned to ride out uncertain times.
---
I hope you find this series interesting, and welcome any feedback. Remember, it is not financial advice, DYOR.
Cheers,
John.