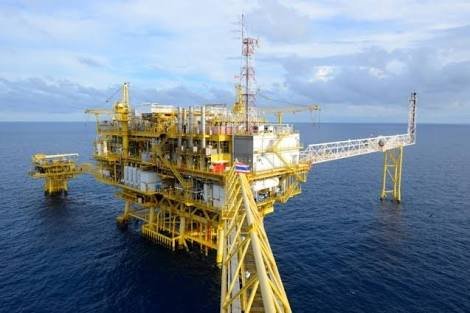 Dubbed the giant of Africa, Nigeria is regarded as the most populous black nation on earth with a population of over 200 million people. In short, statisticians have pointed out that one of every ten black person on earth is a Nigerian.
Apart from its massive population, Nigeria, which is an oil-driven economy, is also known to be the largest economy in the whole of Africa, displacing South Africa as the latter recently fell into an economic recession that could take months to surmount.
Strangely, fresh indications are emerging that like South Africa Nigeria could also plunge into another recession in the coming months if the variables involved do not improve. As stated earlier, Nigeria is an oil-driven economy and one of the largest producers of oil in the African continent. The implication is that Nigeria largely depends the price of oil to finance her budget.
Interestingly, the benchmark for oil in Nigeria's 2020 budget was $57. Unfortunately, due to the latest trade war and battle for the control of the global oil market between Saudi Arabia and Russia, the market has become flooded with crude oil to the extent that a sharp drop of about 30% has occurred in the last 24 hours.
Precisely, in what could be described as one of the most terrifying single day drop in the history of the price of oil, we saw the price crashing from about $45 per barrel to a low of $33. More worrisome is the fact that economic pundits are predicting that the price of crude could fall to as low of $20 per barrel if the trade war between Russia and Saudi Arabia continues alongside the outbreak of the novel corona virus in most parts of Europe and America.
If the price of oil remains at its present price or plummets further, there is no way Nigeria will be able to finance her budget for 2020 without borrowing aggressively or drastically increasing the the average daily production to cover for the shortfalls in revenue. The first option appears to be very dangerous because the debt profile of Nigeria is already worrisome. As for the second option, increasing the supply of oil in the face of low demand has a potential to even crash the price further until it becomes almost worthless.
Consequently, there is almost nothing that can be done in the short run to save Nigeria from the looming economic woes that will result from the plummeting price of oil in the international market. Nigeria's economy entered a recession in February 2016 when the price of oil declined to $27. With just a few dollars left to reach the lows of 2016, only a miracle will save Nigeria from an imminent recession. The lesson from all of this is simple - that the diversification of Nigeria's economy is now or never!