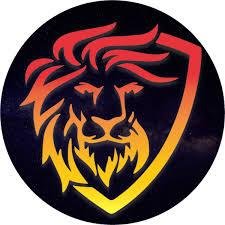 Been playing it fast and loose,
with my powerups.
Thought I could get away with continuing to power up 100% of my earnings while the trading ratio was around 0.2.
Nope!
As someone who wants to sell a couple thousand coins at around the 0.5 level, I can no longer to continue to power up. All the liquidity has melted away.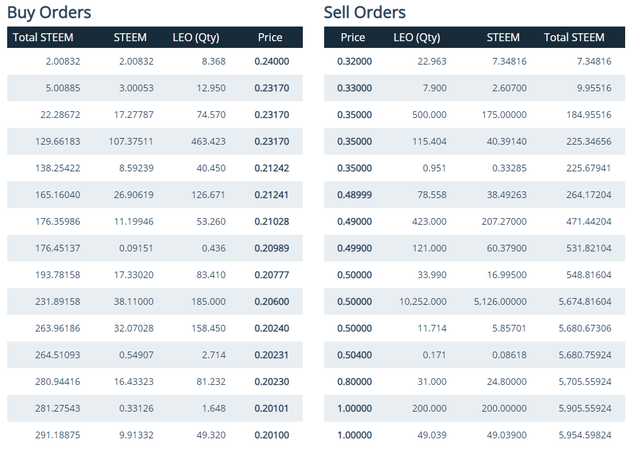 This has seriously gotten out of control. Honestly I need to be monitoring Steemleo liquidity with my own custom scripts. I haven't programmed them yet but it actually should be pretty easy.
---
Doesn't look like there is a lot of demand either way, and I've heard that the network automatically cancels orders after a month, which may be why this volatility has been so pronounced. However, in the spirit of playing it safe, every major stake holder should have liquid coins and be willing to sell to those looking to acquire more influence around these levels.
As someone with 35k coins, I arguably shouldn't power up anything more than I already have. I practically own 1/100th of the entire network, and decentralization demands that ratio be decreased over time. That's what's best for the platform. It's not a matter of ROI, that's for sure. Otherwise I'd probably hoard everything for like another year.
I hope that new users come to SteemLeo and start providing more value to the platform than the rest of us scrubs who are already here. It would be nice for inflation to start getting distributed to folks who are actually bringing significant value while not having a lot of stake. The lion's share of inflation currently goes to all the top stake holders; the ultimate circle you-know-what.
Fantasy Bitcoin
Speaking of value, Steemleo absolutely needs this; a way to gamble on the Bitcoin market competitively while encouraging Swarm Intelligence.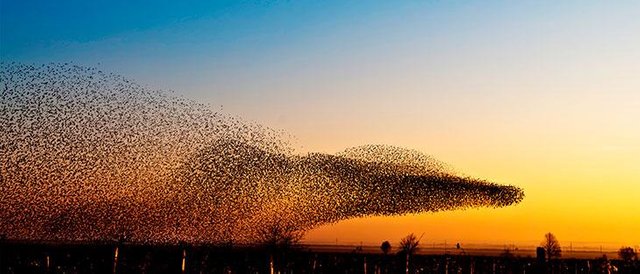 Have you heard of Swarm Intelligence?
That's where you start making tactical decisions based on the will of the mob (or even a small elite group). Could you imagine how crazy it would be if we started trading Bitcoin collectively as a community? I swear it wouldn't even be that hard to implement. God bless all these plug and play building blocks.
Beep boop beep!
Posted to blockchain.