Anybody remembered the last mega bull run for Steem and SBD. The SBD pump was epic and it was pumped to $22 in Upbit exchange. Most volumes came from Upbit.com. It was mythical that Korean whales have pumped Steem to ATH. Even after the ATH, most of major volumes came from either Upbit.com or later Bithumb.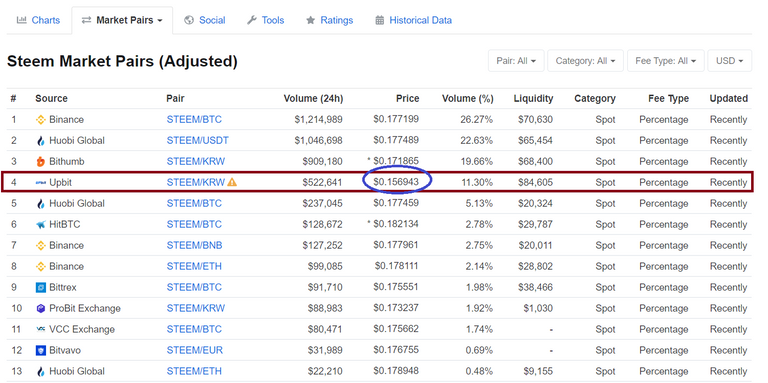 Unfortunately, these two exchanges are having troubles after troubles.
Withdrawal and Deposits are still halted in Upbit.com. In fact, both Steem and SBD is way down in those exchanges. It means that this bull run is not fueled by Korean whales like all the last ones.
I wonder what could happen if both Upbit.com or Bithumb were functional. Will Steem's pump would be more vigorous? What will happen when they becomes normal again?
Over all, it is a good news that Steem is not depended on one country's exchanges though Steem is very popular in South Korea.
On the other hand, SBD's most volume is coming from Upbit.com but it is priced at 65 cents where the real price of SBD is 91 cents. In that sense, only real SBD pair is available at @bittrex. HitBTC is another exchange where SBD and Steem are traded. But it has disabled transfers for more than a year.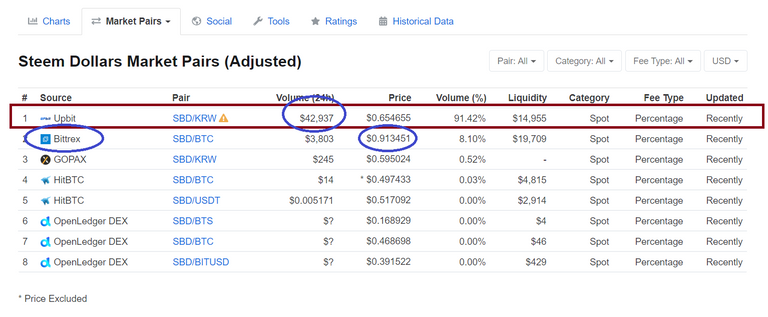 Interestingly, the major volume for Steem and SBD may be from @blocktrades and Steemit's internal market. Unfortunately, they are not reported to CoinMarketCap (CMC). Even @steem-engine is getting some decent volumes.
Finally, this little bull run is different since the major exchange for Steem, Upbit.com is participating this time. Another thing is that the large portion Steem's volume is not reported to CMC since they do not come from conventional exchanges.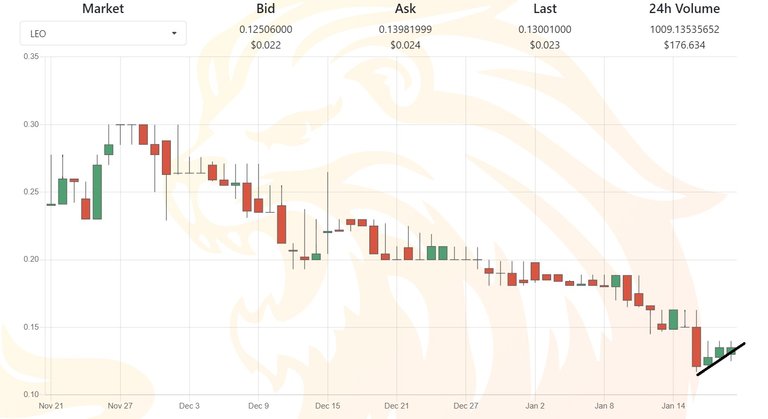 Another big thing is missing for Steem is that there is no proper fiat pair in any major US exchanges such as Coinbase, BinanceUS, Bittrex. It is a great opportunity for Steem based entrepreneurs to make a DEX where Steem can be purchased with stable coins such as ERC20 based USDT, USDC, TrueUSD, PAX, DAI. That DEX may include SMTs or even tribe tokens too. I hope that dex.steemleo.com will take this opportunity.
Disclaimer: This opinion is not a financial advice, it my personal perspective and opinion. Please seek professionals for financial decisions. This opinion is only for educational purpose.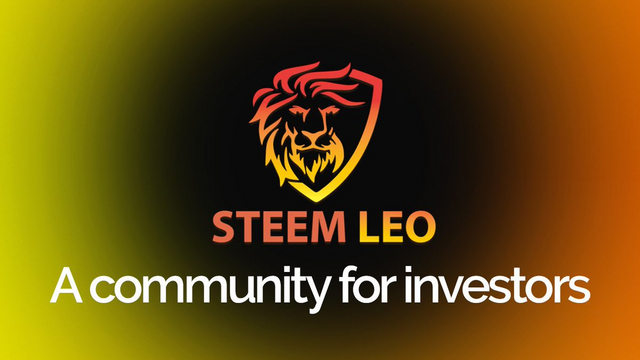 Image sources: Most images are open sourced (e.g. Pixabay, Wikimedia etc.) with Creative common license. Some images are used with due courtesy to respected owners.
Thanks for reading.
@dtrade
Cryptominer , occasional trader and tech blogger since 2013
---
Posted via Steemleo | A Decentralized Community for Investors