This morning around 12:27 pm EST, a big player bought 6000 $DIS July $135 ITM calls at $10.45 offer and up. That is over $7.5M worth in total. It is quite the bullish bet from probably from an institutional trader.
$DIS jumped up in November ($153) on sentiment, excitement, and "what if", Disney Plus can be. But a proper valuation requires some hard data. This upcoming earning report (ER) coupled with key information in the accompanying conference call will be very important! If the D+ subscriber number comes out as surprisingly high (e.g. 30M+) along with a strong earnings beat, then $DIS may break all time high ($153).
For the last couple years $DIS hover around $100 including first couple of months of 2019. Then news with launch of Disney Plus streaming service, it legged up to $115-120. It stayed there for a few months, then shot over $130s and reached ATH at $145 on July 29 on strong earning anticipation. However, August 6 earning was a miss, it came back to $130 territory again.
Then it shot over $150 on Q3 earning beat and positive launch of D+.
However, it looks like it was settle at mid $140s for the last few weeks until current drop to $135. It may be expected prior to earnings since investors are feeling jittery. Now the coronavirus shook market sentiment and $DIS dropped some more since it had to close two theme parks in China and Hong Kong.
It is also possible that most $DIS trades are bot driven due to good volumes. Bots freakishly follows indexes (DOW30) and futures, TAs and also news. Therefore, it overblown by the Coronavirus. It looks like that it will be crappy until ER due to lots buzz around Coronavirus. At ER (Feb 4), big traders will enter, it will have big moves hopefully at positive direction.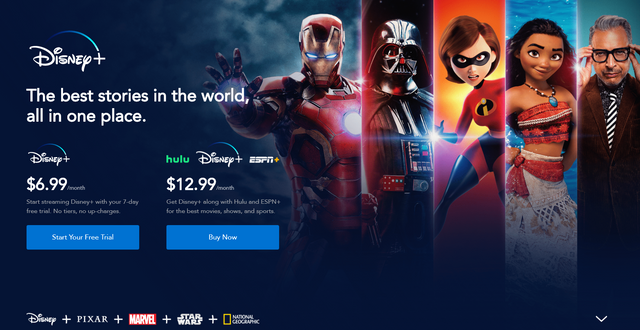 Image source: https://www.disneyplus.com/
In the meantime, $APPL had strong earning beat on today (28th January, 2020). It pulled indexes today which was going south. Moreover, Virus related worries are fading too.
People are betting on Disney's content creation capability. $DIS has higher possibility of making contents better than $NFLX due to its experience and cash flow. On technology, they can catch up easily since they can hire people from other players with decades of experience. It is all about contents in D+. $DIS with D+ can become a growth company again if it can properly compete with $NFLX. If anybody can compete with $NFLX it is the $DIS in the long run.
$DIS is not moving in lock step with bull market. For example, $DIS was $145 when DOW 30 ETF $DIA was $271, Now DIA is $285.5, $DIS went down to $136. It does not move with the market all the time.
If upcoming ER is positive and subs number are inspiring, then it is in the right trajectory. D+ can compete with $NFLX which has a marketcap of $150B. D+ can add $100B valuation to Disney in coming years.
At recent low of $135 in last Friday (01/24/2020), every negative news is over priced in. $DIS is going sideways and may move upward direction a little bit (lower $140s) until earning. Then if ER is positive, it can spike to $150 territory, even $160 is not impossible based on very strong showing.
Interestingly, $DIS was similarly going down before Q3 ER. It was trading down to $129 from mid $130s. One miss and one hit in last last two ERs, investors are confused this time too. Along with Corona virus fear, $DIS is trading higher $130s or lower $140s from the higher $140s from the last weeks.
Disney has released seven films that topped $1 billion in global box office revenue. D+ has added new revenue sources on top of content licensing to other streamers. Most likely, $DIS will beat earning strongly and will find a floor in lower $150s. However, as always ER is uncharted territory for a global behemoth such as Disney.
Disclaimer: This opinion is not a financial advice, it my personal perspective and opinion. Please seek professionals for financial decisions. This opinion is only for educational purpose.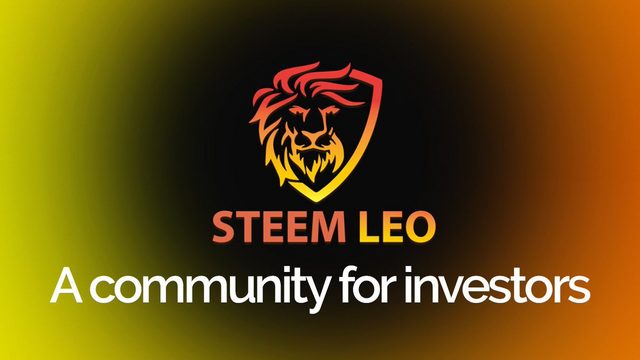 Image sources: Most images are open sourced (e.g. Pixabay, Wikimedia etc.) with Creative common license. Some images are used with due courtesy to respected owners.
Thanks for reading.
@dtrade
Cryptominer , occasional trader and tech blogger since 2013
Also shared on: https://stocktwits.com/riseofth/message/192320900
Posted via Steemleo