I am the largest non-official LEO stake holder with more than 104K LEO Power. How do I reach here?
However, I may stay as the largest holder for a month or two. The next contender, @megavest will take the position sooner or later. His prowess comes from the earning of LEO with 300K SP delegation to @leo.voter. He is the largest backer of @steem.leo tribe.
Therefore, it could be my last blog about being the largest LP holder.
According to LEO dashboard, I have earned 16K LEO. I have got 5K LEO as airdrop for holding PAL. I have also earned around 1K LEO as delegation reward too. It means that I have bought 82K LEO from the market. Therefore, I could be one of the largest LEO market maker. My secret is to buy LEO in big lots while it was cheap.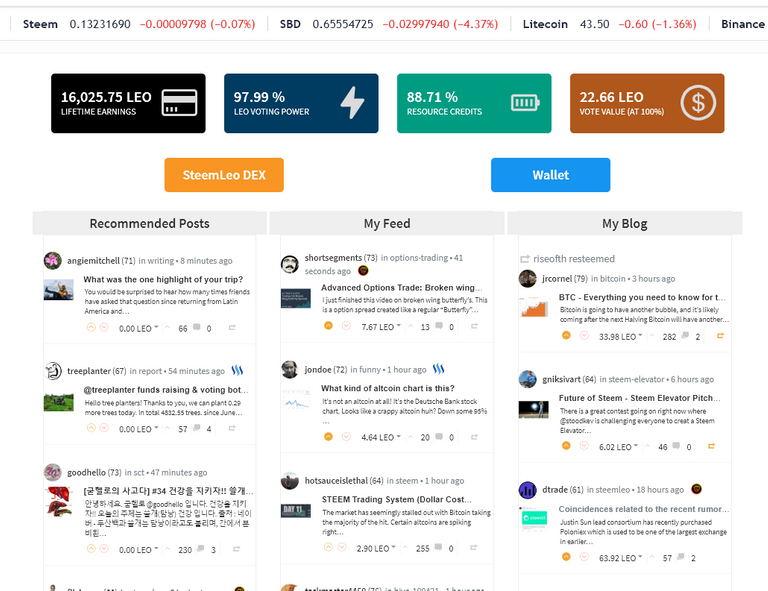 I have no specific record of average cost for purchased LEO. However, initially just after the airdrop I sold 3K LEO at 0.07 Steem thinking that it will be dumped to the oblivion being airdropped in millions on PAL holders. As time passes, @steem.leo kept developing and innovating, I felt strong trust on LEO team and kept buying.
As far as I remember, I have purchased LEO as low as 0.075 Steem and as high as 0.325 Steem.
Though I have no plan to purchase large number of LEO at this moment. However, if price drops severely then I may buy a large sum of LEO to protect my LEO portfolio. Anyway, I am not still selling any LEO since I think it can reach a floor of 0.5 Steem or more in 2020. When I will see big buying pressure, I will sell some LEO to provide liquidity.
How I am using my LP stake
I mostly curate my favorite content creators automatically with help of bots. However, I regularly add new content creators to my list for upvote. I occasionally check new or hot sections to find new quality authors.
I try to upvote contests organized by other @steem.leo members.
I also try to write a blog mostly about cryptocurrency once a day.
In future, I may arrange some contests to inspire new content creators or use crowd knowledge of the investing community to find insights using my upvotes.
Conclusion
I am here for long, long time as long as
@steem.leo
team keeps developing and innovating. I am also willing to learn from the community and the team. I will also try to share my knowledge about crypto-mining, blogging and investing with the community that I have gathered for last six years.