Justin Sun lead consortium has recently purchased Poloniex which is used to be one of the largest exchange in earlier days. Poloniex has still 3.5M Steem locked in.
Steem had a pump of 20% a week ago without any valid reason. Is that a precursor to this rumor?
TRON foundations has already acquired Bittorrent (BTT), BTT related techs- BTFS, BLIVE etc. Therefore, an acquisition of Steemit will not be far-fetched. According to deleted post from Weibo (i.e. Chinese twitter), he already has already completed two acquisitions.
Finally, Steemit (@steemitblog) or STINC employees have not posted blogs or commented for last couple of days. They have not posted anything in denying the rumor.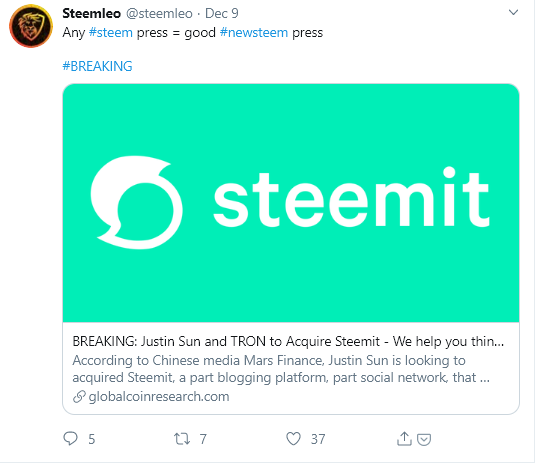 Steemit Inc. is a private company and is struggling with financing. Executive chairman and former CEO, @ned is absent for more than six months. It will not illogical to be sold out to get cash.
Moreover, TRON has some elementary links with Steem. Earlier @ned and Justin had some conversation. Steem already has indirect link with TRON through @sprinterlands. Moreover, TRON needs a VOICE like social media from EOS to compete with. It is better to buy a established product with discount price rather than spending 100s of millions to build it (e.g. Voice).
Everything seems to be coincident with such a big thing to happen or is it?
However, the news cycle is getting changed. The recent news is saying that Sun wishes to buy Steemit. Even if he kills the rumor by tweeting to his 2.1M followers, Steem will get great publicity.
Finally, any breaking news even if it is a rumor, is a good news for Steem chain.
Disclaimer: This opinion is not a financial advice, it my personal perspective and opinion. Please seek professionals for financial decisions. This opinion is only for educational purpose.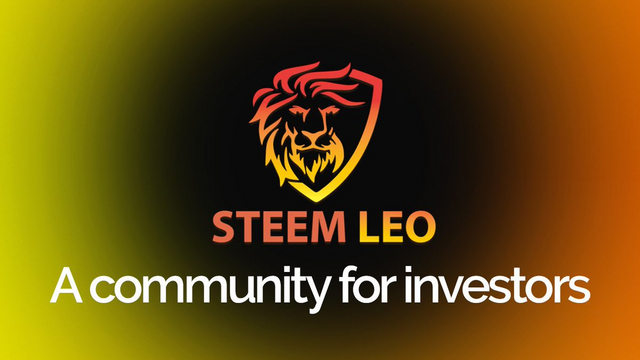 Image sources: Most images are open sourced (e.g. Pixabay, Wikimedia etc.) with Creative common license. Some images are used with due courtesy to respected owners.
Thanks for reading.
@dtrade
Cryptominer , occasional trader and tech blogger since 2013