What next for Steem?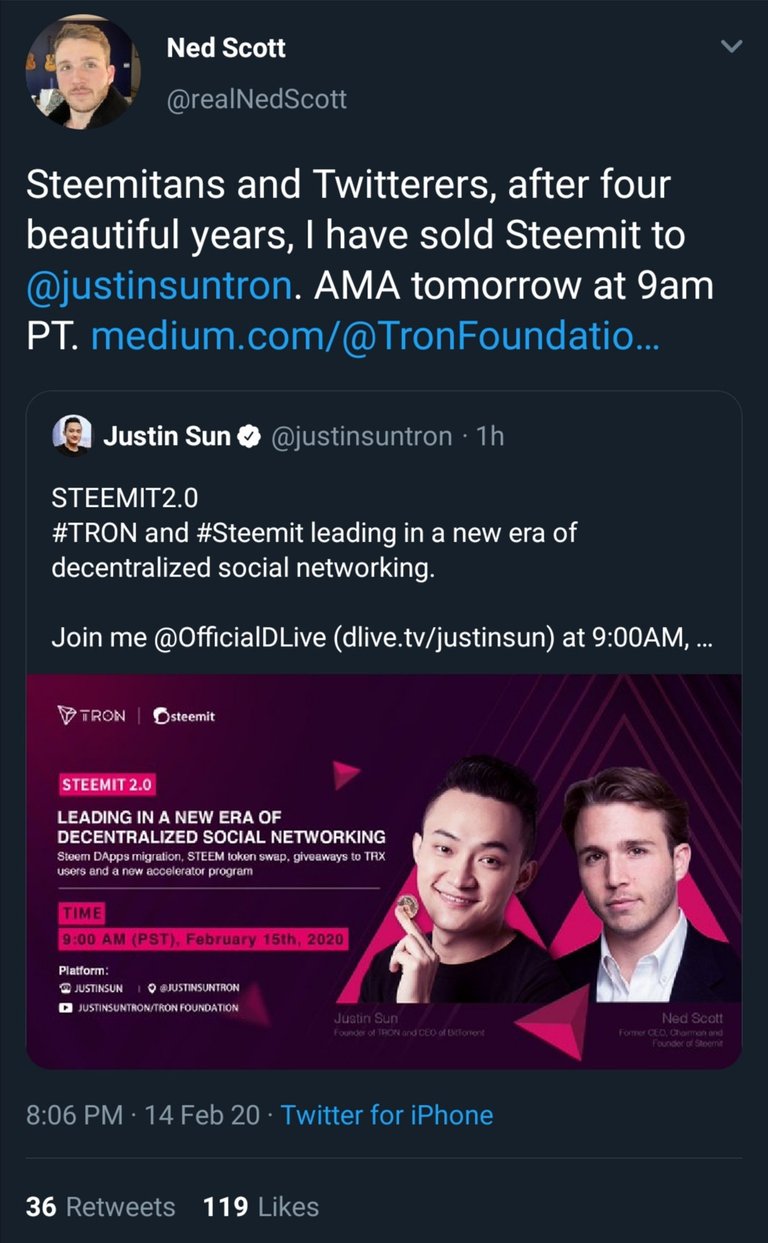 Twitter Link: Link to Tweet
This is just one of the most unexpected pieces of news I would have expected personally.
I haven't seen any reports from the official Steem Blog or heard any rumblings from witnesses or people in the know.
It is definitely a shock and probably strikes at the trust people have had in the Steemit team.
And what a time for the sale to happen than when the price has been on an upward trend. I can't help but consider a potential artificial manipulation of the price or could it be new money coming into the Steem Market in anticipation for the buy out?
Regardless, this represents an entirely new chapter on Steemit and its future.
Does Justin Sun come in with new and fresh ideas to build on the values that Steemians are used to?
Will there be an integration of both Tron and Steemit or will they both operate as separate entities?
NED SCOTT AND JUSTIN SUN AMA, - TOMORROW!
According to the tweet, there will be an AMA tomorrow where we could potential find out the reasons for the sale, the objectives of the new team and the plans for the future.
It is important to hold off on any opinions before the complete picture is out.
Still, I can't help but feel devastated at the sudden change.
What do you make of the Justin Sun buy out?