Rather than just another wallet, MetaMask Mobile is a bridge to the decentralized web, with a dapp-centric browsing experience, intuitive on-boarding, and features that sync with your desktop MetaMask accounts.
• New-User friendly Onboarding
Have you ever heard that blockchain is hard and to complex for your average user? Well so have we, and as a result we have made some changes to our onboarding flow that will have your non crypto savvy friends exploring a DApp in about 30 seconds. Sound too good to be true? Well check out the demo below showing
• InstaPay
Enjoy instant and free(gasless!) payments with the use of Payment Channels (A Type of State Channel) via Connext. With the exception of your initial deposit and withdrawal from the payment channel this feature enables gas free payments between users. This is done to create one fast and seamless experience between wallets, browsers, and applications.
If you think about the progress of technology you cannot have the payment systems ahead of the "apps" themselves, can you imagine paying for an uber but the app just doesn't work right?
DeFi is here the app looks great for it's early access and has lots of features besides instantaneous transactions.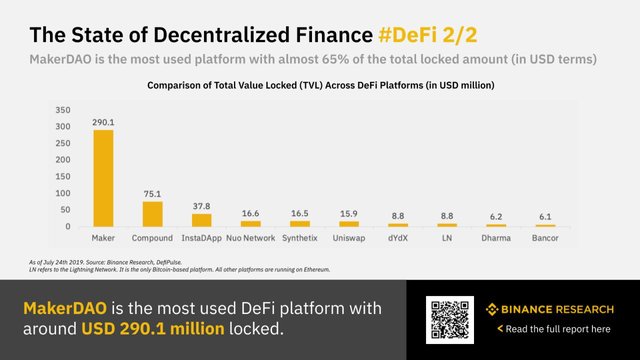 You can access Marker, Compound and lots of others dapps. The interesting thing about compound is the ability to lend and get interest over your investment.
This will need a post all about itself but take a look yourself at https://app.compound.finance/.

To try MetaMask Mobile today, sign up at https://mobile.metamask.io/.