Good evening people and welcome to Ups and Downs daily chart!
Today i was a bit busy that's why am little late with my daily report and generally it's a little difficult to have a standard posting time due to my shifts, anyways the market is there and lively again. BTC gains 1.59% as well ETH and LTC 0.86% and 1.40%.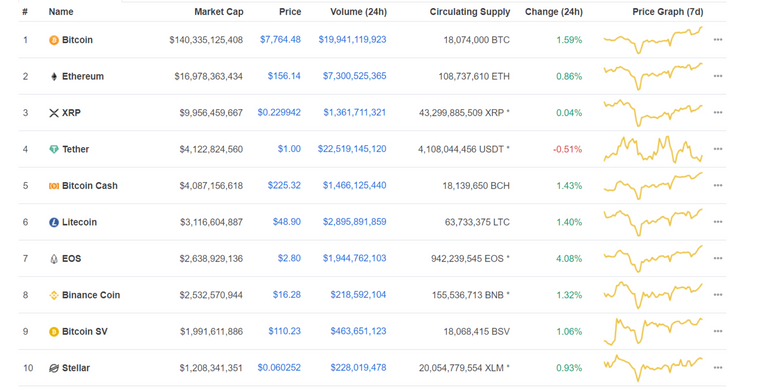 On the other hand our Steem is not doing very well today, it was above $0.15 early in the morning but now falling -9.60% and has a price at $0.134523, it's not that bad as it looks.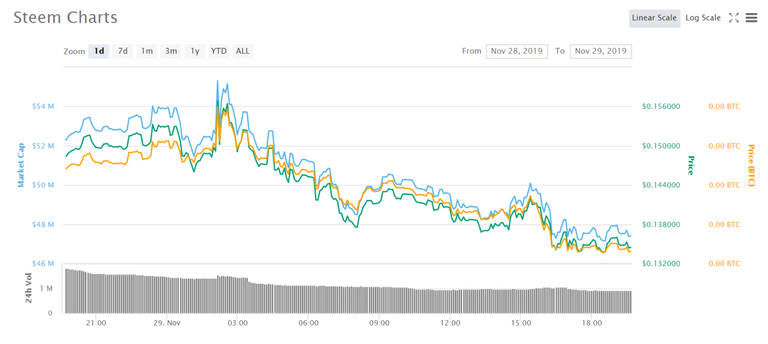 ---
Today's Top Gainers


In today's first place first place is Netbox Coin (NBX), NBX is the native coin of the first decentralized blockchain
backed web browser "Netbox" that you can browse and get rewarded as well! I just download their browser and waiting to sync, if i'm lucky i will get 20NBX!
Install Netbox.Browser now and get 20 Netbox.Coins straight away. The offer is limited: only the first 125,000 browser users will receive 20 Netbox.Coins each.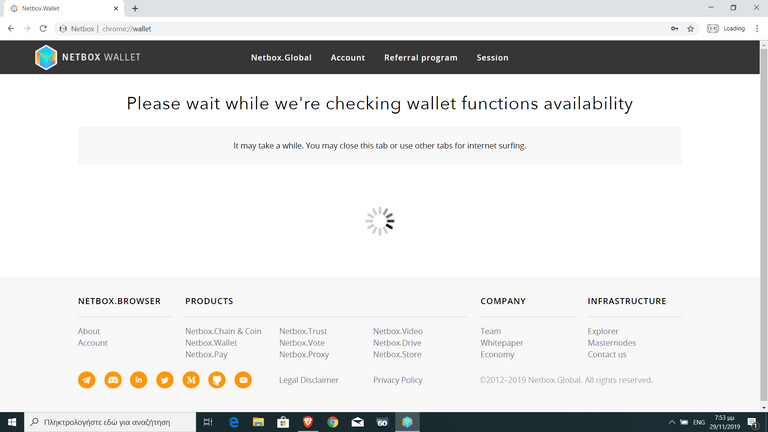 Right now NBX ranks 1234 and gains ⏫167.00% with price at $0.050376, you can follow my ref link and download the browser : https://netbox.global/r/82DWl , I'm not sure how exactly works because there is 3 links and an option for more, anyways if someone interested i can share more links.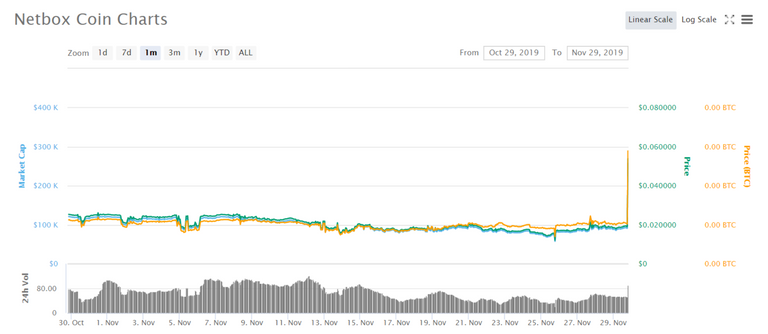 ---
Second place goes to a token that operates on Ethereum Blockchain, Datawallet (DXT) ranks 918 and gains ⏫73.90% with price right now $0.002103 and according to their website.
Datawallet gives your customers control of their data. By offering this platform as part of your business, you'll build trust with your customers, help your organization stay one step ahead of data regulation like CCPA, and boost your data quality.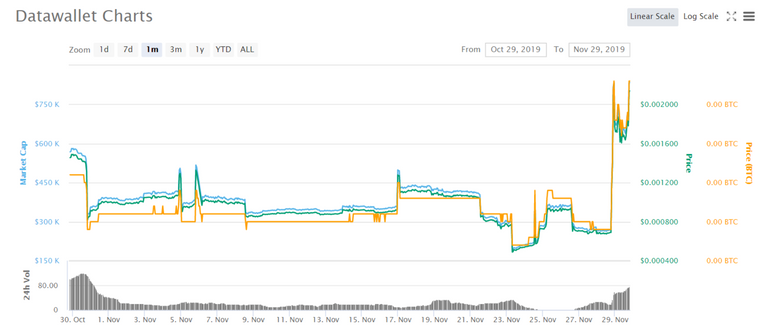 ---
Third place for Bigbom (BBO), another ETH token that ranks 1267 and gains ⏫47.99% with price right now at $0.000619, well Bigbom is an automated online advertising or something like that. Get more info to their website.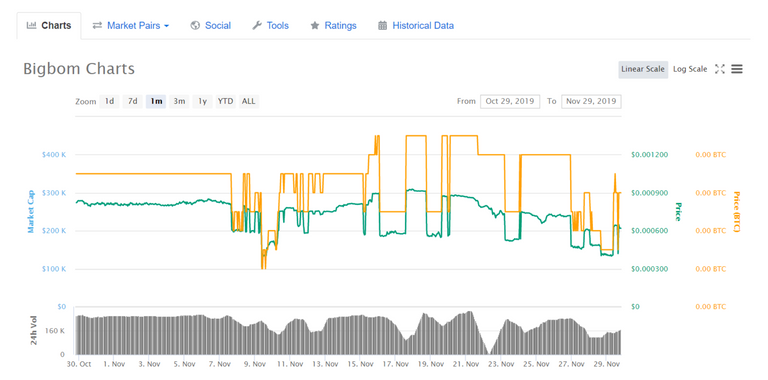 ---
Today's Top Losers


Now it's time for my special crap awards! The Golden crap goes to a tokenized real estate nplatform, Fortem Capital (FCQ) ranks 2108 and losing ⏬-44.82% with price right now at $0.217043, i have no personal interest on this one, but if you do you can visit their website and learn more about it.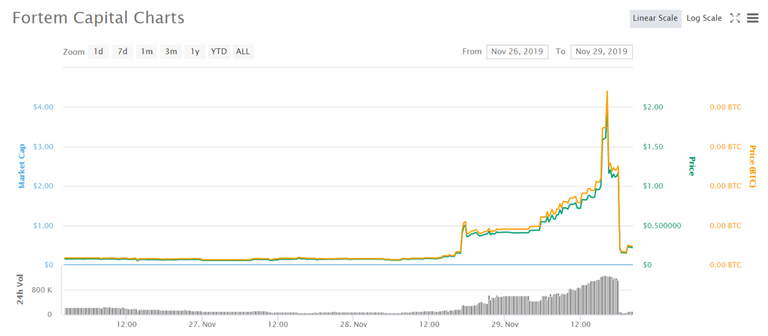 ---
Second place and silver crap for MeconCash (MCH), it ranks 2053 and aims to be a payment method and reward currency in mobile applications, games, and emoji services in the blockchain ecosystem. Right now falling ⏬-40.47% and has a price at $0.133506, more info about it on their official website.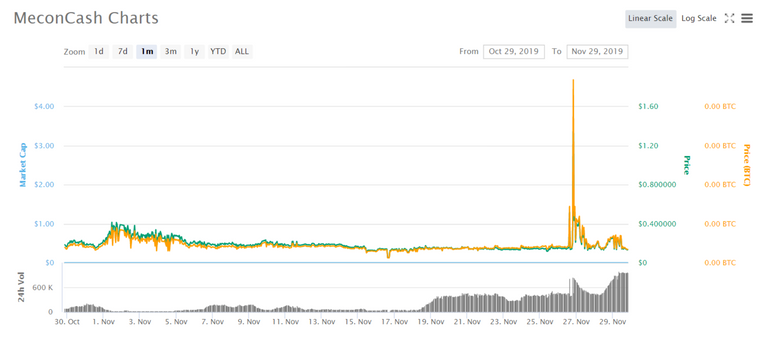 ---
Last place and Bronze crap award for Ormeus Ecosystem (ECO), The World's first business-backed Blockchain smart economy and it's coin ranks 2097 and falling ⏬-34.75% with price at $0.002528. Here is their website if you are interested, i don't.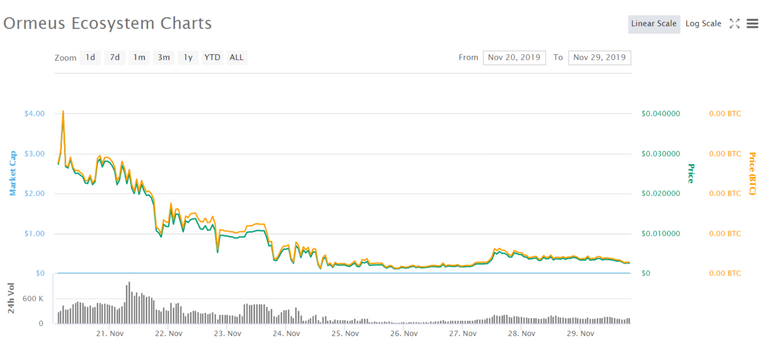 All the coins has Volume (24h) at least $50,000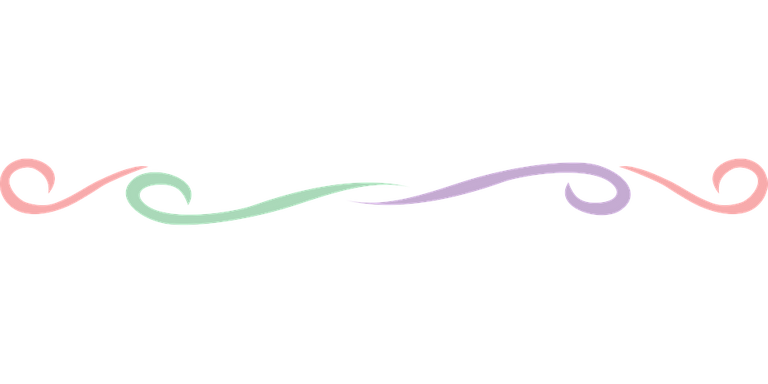 That's all for today, thanks for reading!!