Good evening people and welcome to Ups and Downs daily chart!
I missed two days of daily charts that under normal circumstances this should not have happened, i mean that i can spend two+ hours to make my daily charts post and i end up to make some quick posts for some stuff that i follow.
So, today's Market is marginally green, the Top coins are green and the whole market looks positive, right now BTC gains 1.19% with ETH and LTC following as well with 0.90% and 1.34%.Steem doesn't follow that pattern and losing right now 4.04% with a price at $0.120278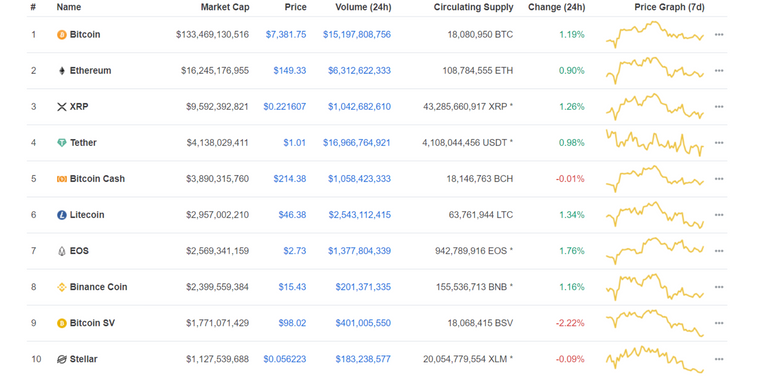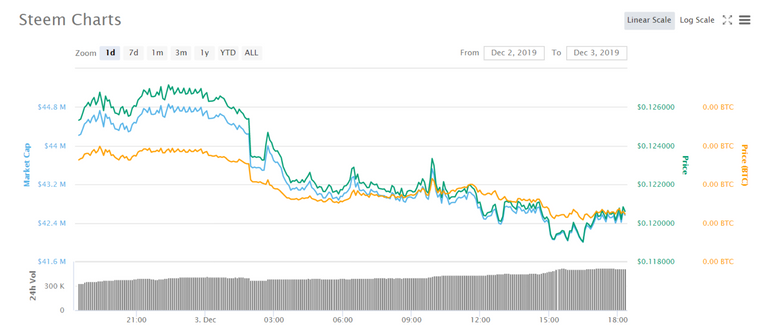 Today's Top Gainers


The top Gainer of the day is a coin that uses DPoS protocol and aims to improve the user experience for dApps and make them more accessible. ebakus (EBK) ranks 566 and have gains ⏫267.67% with a price at $0.030789, it seems that is a Greek project since the majority of the team members parted from Greeks. If you want to learn more about this project just visit their website.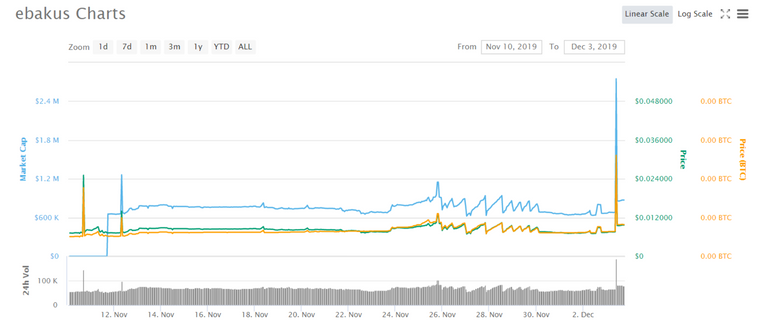 ---
The second place goes to a Stellar token, Dollar International (DOLLAR) ranks 1373 and gains right now ⏫147.31% with price $3.61. Well i'm not very sure about it, it seem that is some kind of charity? token built on Stellar network (and a new one by looking the monthly chart), i really don't like the fact that when i went to read their WP, i found only one page... Anyway if you are interested visit their website.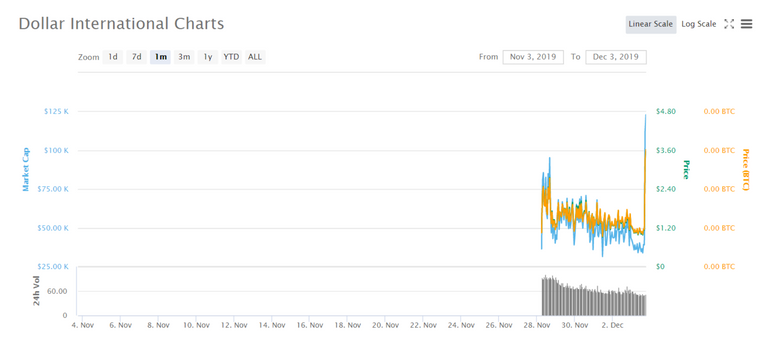 ---
The third place goes to the payment network ​of tomorrow, today PAC Global (PAC), PAC describes itself as a digital payment network that aims to connect merchants and consumers with a fast, secure, and cost-effective way to send money globally. It ranks 560 and gaining ⏫122.88% with a price at $0.000373. According to their site :
PAC Global is built on the foundation of a first-of-its-kind blockchain technology utilizing both proof-of-stake and deterministic masternodes to offer instant, secure and low cost monetary transfers without the need for intermediaries and third parties. Allowing our users to send money freely to anyone, anywhere, at any time.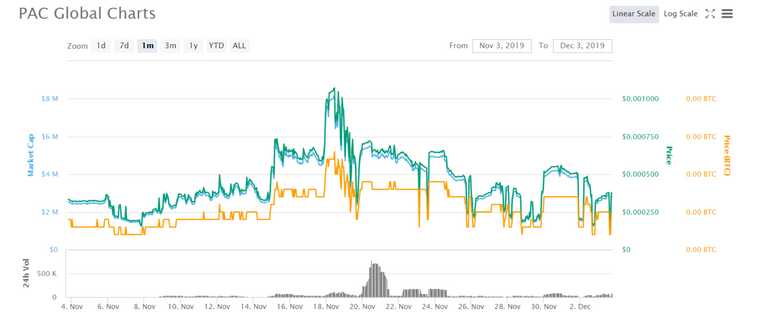 ---
Top Losers of the Day


From a Bronze crap to a Gold one, MobileGo (MGO) is a cryptocurrency that offers in-game rewards Its ultimate goal is to 'make games available to everyone and get today's Golden crap! It ranks 856 and losing ⏬-31.12% with a price at $0.010034. You can find more for "Bitcoin of the gaming industry" that uses "one of the most respected and reliable blockchain networks on the market: Ethereum." (they haven'y decide yet what they want to be) on their official website.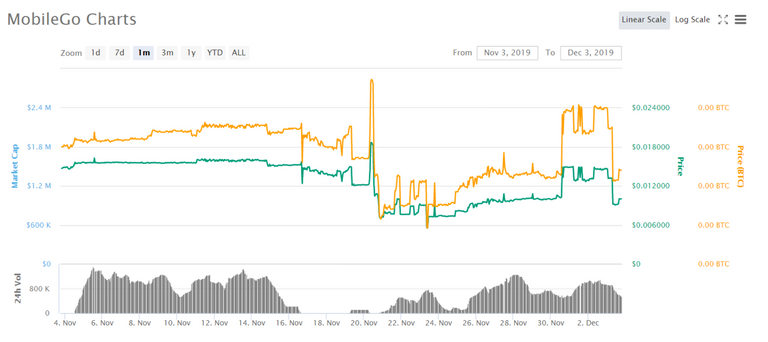 ---
Second place and Silver crap award for FNB Protocol (FNB), their aiming to create a new franchise ecosystem by issuing and distributing FNB tokens, which are used in the advertising platform and P2P compensation system. Their coin ranks 425 and losing right now ⏬-29.67% with a price at $0.006159, am not interested at all but if you do you can visit their website.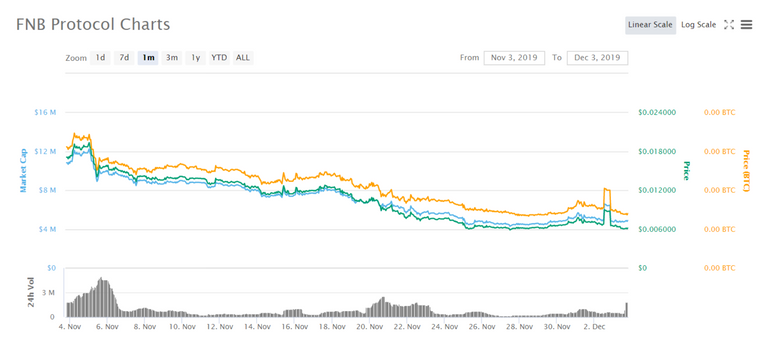 ---
Third place and Bronze crap for Gifto (GTO), a token that operates on Ethereum platform and is a decentralized virtual gifting protocol, you can send GIFTO ERC-20 token on any Social Media Platform (sounds interesting to me). It ranks 338 and losing ⏬-29.01% with a price at $0.012127. Learn more about that interesting project on their official website.


.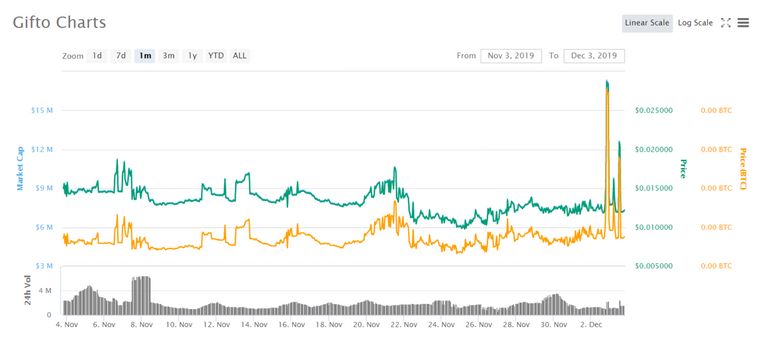 All the coins has Volume (24h) at least $50,000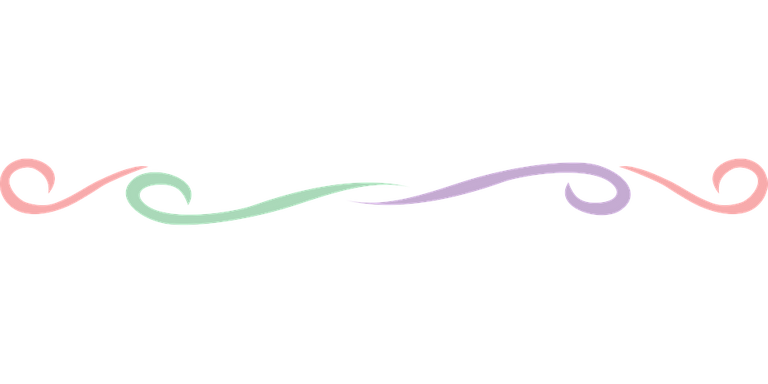 That's all for today, thanks for reading!!