Hello all, I know I have not been active lately. I just finished my exams and finally have time to enjoy my year end holiday. I had spent some quality time with my BFF from school. Dad also helped me iron out the curation system that I am supposed to run with my account, as you can see it from below screen capture.

You see, those LEO token are not all belongs to myself. Those are delegated token from the family. I have now effective LEO power up to 1379.6, and over the past two months after I manage to follow and trail several LEO curators, my account managed to generate some LEO income. That's about 2% over 2 months, that is not alot, but which bank gives more than 10% a year? Despite I am already learning on charting skill, but I am still on demo account. And you know, demo account does not render the real greed and fear. I can do stupid things and spoil a trade, nobody is going to say anything about it. All I gotta do is registered for a new account and I will be able to make up the deal all over again. I have even tried to starting two identical accounts, one of them uses to make buy positions only, another account fire up a sell position at the same time. When dad ask me to show him some trading result, I will just show him the profitable account and he will be very confused and wondering how I did it.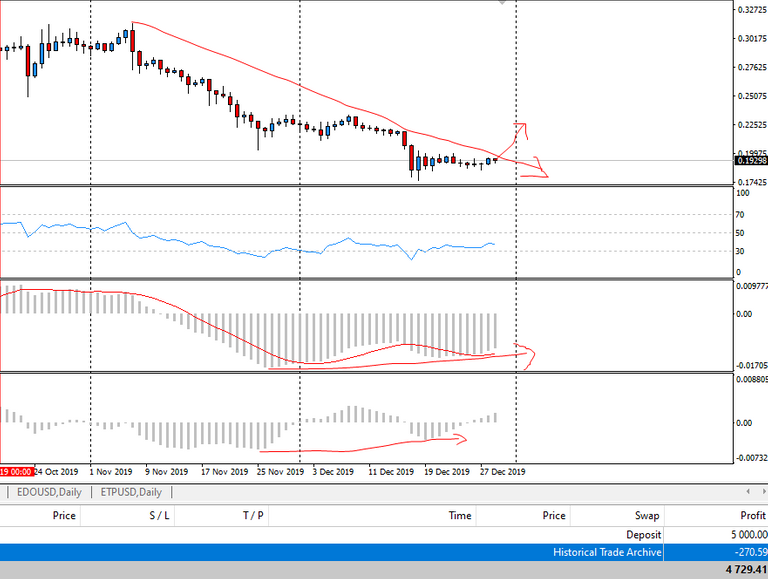 Anyway, here is my latest case study. Note that my demo account is still losing money, but I found a perfect setup of divergence breakout in the making. Take note on XRP and it may just break and go all the way to moon. I am setting this up for a demo trade, hoping I have the skill to trade for a living in future. Rather than working for others as an employee.
---
Posted via Steemleo | A Decentralized Community for Investors