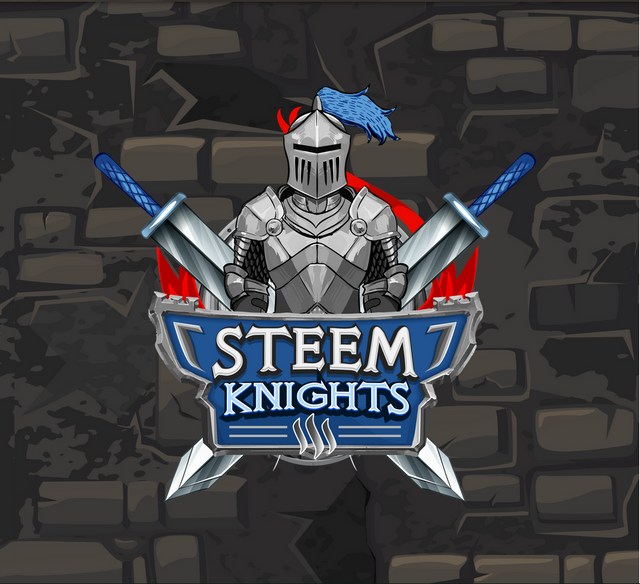 SteemKnights Just released their game, and I am already on a 7 win streak.
I haven't lost a single game yet, and I have played only 1 steem wagered games, netting me a profit of 5.6 steem from 7 wins.
With the 7 wins I have aquired 820 Knight Emblems, which I am not sure what are yet.
My "Next payout": shows 41.87 STEEM, but that is going down with every minute.
Also I have gained a loyalty of 107%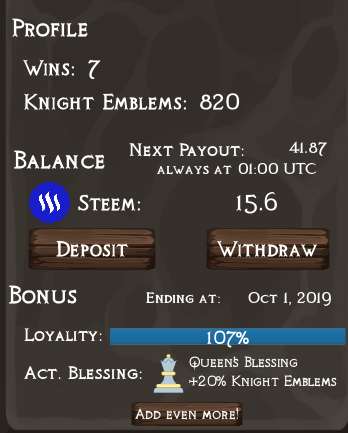 So far I find the game really enjoyable to play, and it's not that hard to learn the game
But how does the game work ?
Basically first things you do in the game is choose your Knight (Red Circle on the picture) which you need to protect at every cost or you will lose if you let the enemy attack the Knight.
I Chose to place my knight on the bottom left.
Also you need to choose where you place your 1 trap (Blue circle on the picture), which will kill any enemy if stepped on.
I chose to place it in front of the knight for more protection.
The rest of the game is simple.
You can move any of your characters forwards, left, right or backwards.
If an enemy is standing next to your character, you have the option to attack the enemy.
At first you don't see what the enemy characters are, they will all look the same.
But after a fight the character that stays alive will be shown for both players.
And always remember that one of the enemies characters is a trap, and trap can kill multiple characters.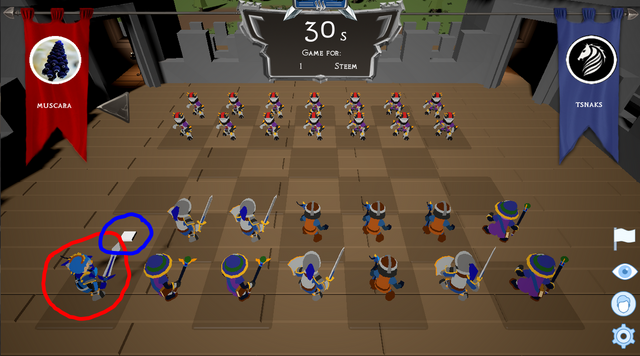 The whole game is based on a Rock Paper Scissors style.
Where the Swordsmen can kill Bowmen, but will be defeated my Mages.
Bowmen can kill Mages, but will be defeated by Swordsmen
Mages will kill Swordsmen, but will be defeated by Bowmen.
Anything can kill the enemy Knight.

In the case of a Tie (For example Mage vs Mage)
The players have the option to morph into another character or stay the same.
Players will need to morph their characters until one loses, and the other one stays alive as the character they morphed into.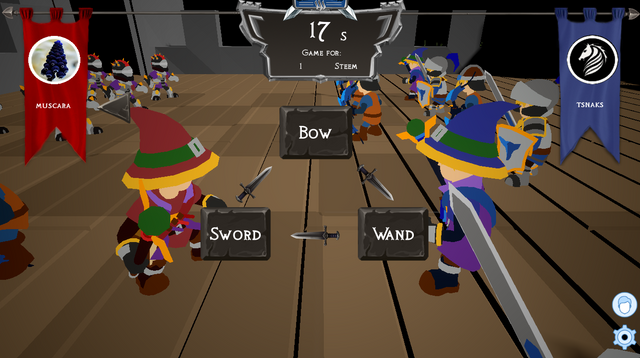 That's it from me, if you like my content then consider using my SteemKnights referral link https://steemknights.com/ref/@tsnaks