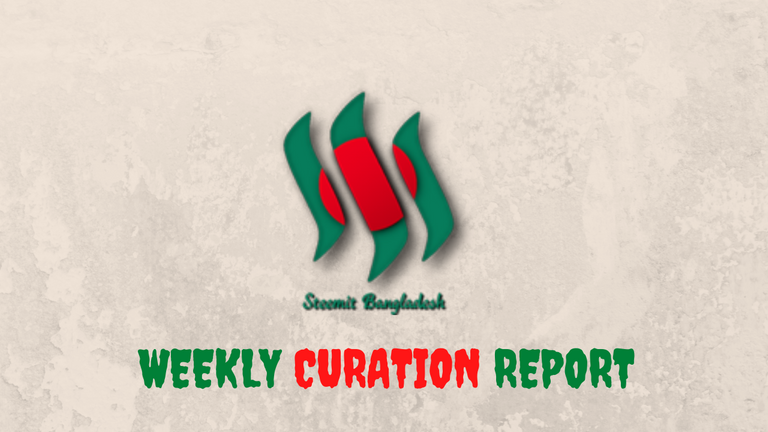 Hello!


Welcome back to the curation support of Steemit Bangladesh. @steemitbd is always there to support you on your Steemit journey. Many Bangladeshi steemians create content on the blockchain. They do not receive enough attention as that they potentially could. We try to inspire and support them for their efforts towards make quality content. We have also further expanded now to non-Bangladeshi users to reach out and inspire others while maintaining the intention to help our Bangladeshi users learn, connect and grow from through the community.
The nomination process of curation support is operated by our curator team. Content creators submit their post link in our Discord channel. Our curator team check out the posts and usually selects three articles every day. Then we upvote those articles so that they get exposure for making good content. However, our curators also go above and beyond the discord server to find and look for content that have not yet made it to the promotion channels in our Discord Server.

---
This week we received some very attractive posts which were promoted in our Discord server. Keep sharing your contents in our server to get support and appreciation from us.
---
We are reflecting some of the posts and users, which we were able to support this week, from vast promotions made in our server. If you like them, do not forget to visit their posts and show some appreciation for their efforts.
---
---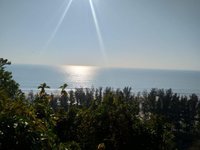 Cox's Bazar is the world longest (155km) unbroken sandy beach. The slope is just awesome for the tourist people to enjoy their holidays. The weavy water touches the golden snad beach accross the whole beach area and making white foam.
---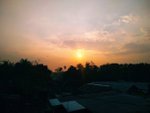 The victory of the sun in the sky is eternal, though for various reasons we sometimes forget this difficult truth, deny the reality and become terribly terrified. Because of environmental reasons the whole sky is darkened in black clouds at different times.
---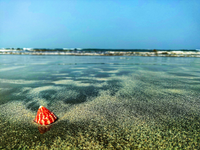 I don't know if it's only me or everyone do this, I go through my travel gallery over and over again. I can't get over the natural beauty. It revives me every single time, it makes me nostalgic every single moment. And my gallery is a treasure full of nostalgia.
---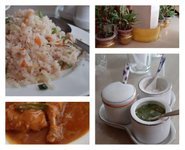 LETS ENJOY SOME DELICIOUS FOOD AGAIN TODAY. AND I WILL SAY ITS AGAIN ABOUT MY WEEKLY CHOICE. SO AGAIN I AM GOING TO SHOW YOU TWO MY FAVOURITE FOOD FOR LUNCH OR DINNER.
---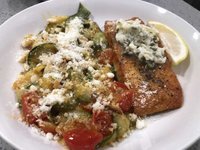 Home Chef delivers everything you need to bring more delicious meals and moments to the table. Order your 📦 box now. With inspiring tips and tricks from our chefs, it's fun to cook up your favorite meals.
---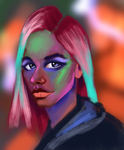 Normally i use a few different kind of brushes to paint. sketch brush for sketching and then a different brushes for the base color and filling up the entire sketch. then another type of brush for rough shading then another for blending and then another for details.
---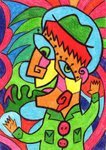 Drawing with ballpoint pen and wax pencils . Рисунок шариковой ручкой и восковыми карандашами. An ingratiating humorist. Льстивый шутник.
---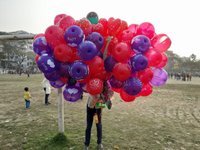 This is not thought of as a philosopher, But This is a great thought of a Poor Balloon Seller. We are always trying to skip some common characters in our life. Because we think that there have nothing to learn from them.
---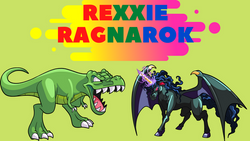 This is my 2nd entry post to the SHARE YOUR BATTLE Weekly Challenge! Win Upvotes! Last time, the theme was Pit Orge, an angry brawler coming from the Fire Nation.
---
Some other curated posts, by @steemitbd:
---
---
With this, it sums up this week's curation report from Steemitbd. We would like to support and appreciate content creators as much as possible, with our current stake and resources. Feel free to visit our Discord community !
---
So keep an eye, on our @steemitbd blog.
Keep making quality content.
Steemit Bangladesh is always with you.
---
About SteemitBD
---
@SteemitBD Steemit Bangladesh is a community by Bangladeshi steemians to support each other. We find a lot of steemians from Bangladesh face difficulties to find visibility and their talent are overlooked. The community channel are helping to value their work from community account and some portion of reward from their articles goes to them. We are also arranging contest among Bangladeshi steemians. If you would like to support the Steemit Bangladesh community, don't forget to upvote and resteem the post.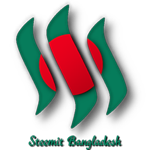 A Youth Run Community Organization from Bangladesh
50SP100SP200SP500SP1000SP2000SP5000SP10000SP

---
SteemitBD Delegators
Thank you for supporting us.