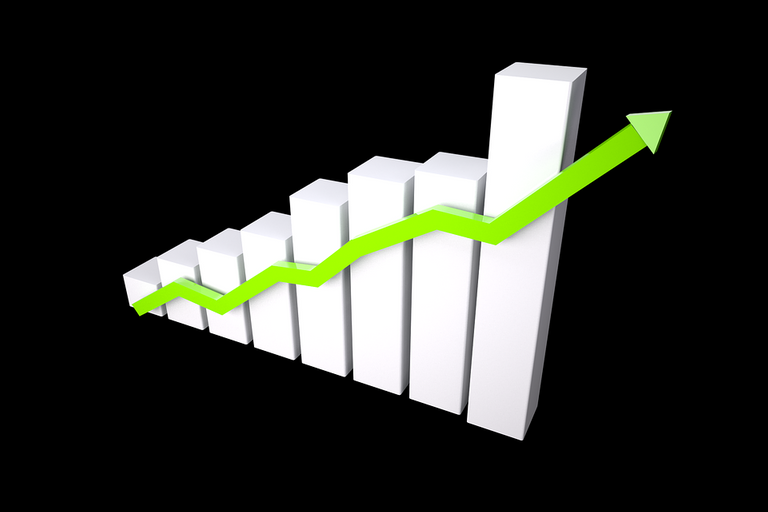 Since the crypto markets haven't been around for too long, we actually don't have any data to know how the crypto market will react to an economic recession.
The last global economic recession was in 2007/08 and BTC came around only a bit later. It wasn't until about 2011 when BTC/USD started its long rally upwards.
From trading in the precious metal market we know that things can be counter intuitive. For example, gold, silver, palladium, platinum etc. all took a pretty big hit. Gold lost 30% in value in 2008 which was actually the smallest drop compared to other metals. From December 2008 gold then increased in value together with the stock market and peaked in 2012.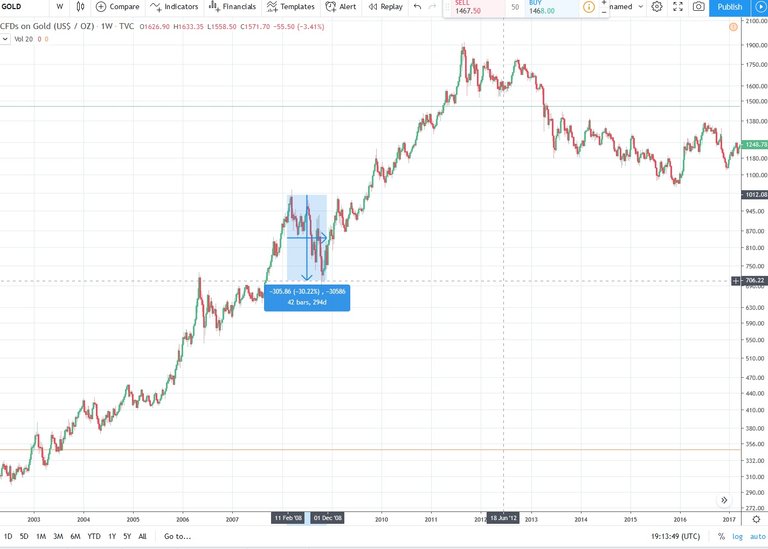 However, it would be expected that precious metals should increase in value in a recession as people generally buy gold in such times as it is considered a much more stable investment (although as you can see it is not necessarily so).
I would argue that something similar could happen with the crypto markets: We could at first see a dip together with the stock market before seeing a rather big break out to the top.
There are some hints in the charts what we could perhaps expect. Although these relatively minor corrections in the DJI are not really comparable to a recession. Let's have a quick look: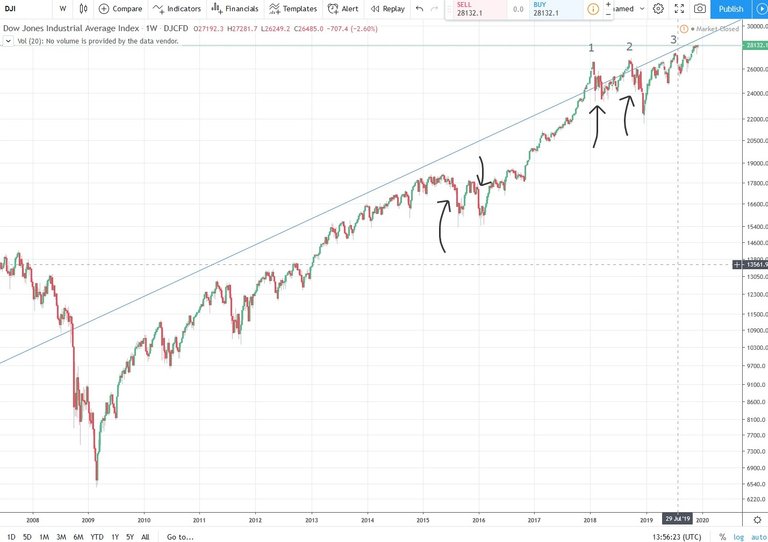 The 4 arrows in each of the diagrams are the same time points. As one can see, only in late 2015 bitcoin actually made gains when the DJI made losses. In all of the other 3 time periods bitcoin came crashing down as well. Although the correlations might have been spurious, I think this does give us an idea how bitcoin will behave when we DJI turns red.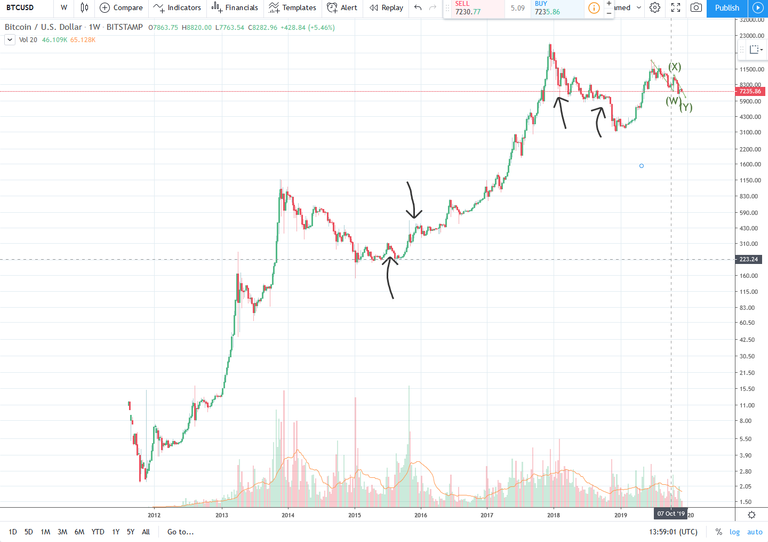 An explanation for why cryptos might be seen as more valuable in a recession (depending on how severe it would be) is that the next recession could spell trouble for fiat currencies: In the last recession we had to bail out the banks, but what if we see actual states collapsing or fiat currencies (mainly the Dollar or the Euro)? If so, it would not be too speculative to assume that people will look for alternatives, and this would put cryptos in the spot light.
Of course the question would then be if cryptos are ready to replace fiat currencies. And in their current state I think that would be a bit overconfident. The technology is simply not ready yet. But who knows how things might play out... I also have my doubts in whether people would actually accept cryptos as all transactions would leave a permanent record and that's something that seems quite problematic...
What are your thoughts?