The Hive
Howdy folks'.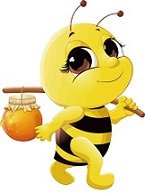 A request for people to write their own opinion about the Soft Fork 22.2 was mentioned in the Ramble Server during a show about the Tron take-over of the Steem chain. If I remember correct this was said by
@followbtcnews
.
My original opinion on the recent soft fork 22.2 might have been quick to judgement.
The precedence set I seen as a danger to any future investment to the chain or to any large investor to the chain through using Steemit. The ability to freeze any large investor to the chain because of the influence their stake might have on the chain. Freezing a Stake while the ambition to bring large investors to the chain seemed counter productive.
Hindsight.
With additional conversations I have heard and the opinions of others from both side and those who walk the middle line, along with other sources of information about Justin Sun and his methods of business. My opinion has changed to agree with the decision to have the Soft Fork 22.2.
Is it better to do the right thing for the wrong reason, or the wrong thing for the right reason? My opinion is doing the wrong thing is always wrong, that is why it is called the wrong thing. In this instance. The right thing was done for the right reason, the future security of the Steem Chain.

There seems to be an ambition to move the actions of the Steem chain to the Tron network. Even after Justtin sun put a post out about meeting with the the top 50 witness on the Steem chain to discuss moving forward making a post on Steemit. You can view this post Here. 24 hours later the Tron community released a statement on Medium to the effect they were moving forward with the movement of Steemit to the Tron chain. This can be seen Here.
Other information found by witness @JackMiller also showed the methods used by Justin Sun in his business transactions shed a negative light on Justin Sun and an ability to trust him. This can be seen Here.
Right now, I trust the witness at the top that I do not trust more than I trust Justin Sun. Might be jumping the gun again, to me at least it seems that Justin Sun will not hold the best interests of the Steem Chain as a priority, only how it can benefit the Tron chain. This is not good for any member of the Steem chain. It brings to mind not just a take-over but a hostile rake-over. Basically taking all the benefits of Steemit moving them to Tron and then forgetting about Steemit.
The best thing I see about recent events and the conversations that took place, is the people it brought together on a common cause. Unfortunately, I feel this will be short lived and already see personal opinions jumping back into the discussions based on benefits gained or lost by individuals.
The thing I dislike most is the constant return to Ned fecked us over. Returning to something we have already established or believe and coming to the same conclusion each time. Ned fecked us over just by our own opinion offers nothing to the conversation and prevents discussion on ways to move forward.
It has also opened up the minds of members to alternative thinking to some degree and a general consensus that there are changes that need to be made to the Steem witness electoral system. I feel strongly that there are some other issues that need to be addressed also.

Along with the witness voting system that many have no echoed the sentiments which I voiced 18 months ago or longer. The post was wrote with less knowledge than I have now. Not everything in the post is precise. The underlying message still applies. You can read that post Here. Although I did not see the threat to the Steem Chain coming from a source just like Justin Sun or someone similar. I did see then and still do now a bigger threat that is still there from financial institutions.
Alterations to the voting system to witness is generally agreed needs to be looked at now and should have been done previous.
There are also some other things that need to be looked at to enable better security and possibility's for the Stem Chain. Retention of the user base has to be a priority and is essential. Without the member base Steemit will not exist.
To this I would like to throw out an opinion on POS and equality. I am under the assumption here that all powered up Steem is equal. Again assuming this is correct, the POS system has become corrupt. These numbers are not precise and only used as an example.
When,
100 Steem can provide a reward value of 0.01 Steem to a post.
1000 Steem will provide a reward of 0.12 Steem to a post.
This to me does not look like equality, but more like a funnelling of Steem to higher ranking accounts. It has already reduced the number of active user base since implementation and will also discourage new members from staying on the platform. The choice to implement this system was made by the top 20 witness. Thus the reason why I stated above a mistrust of those who presently or just prior to the Soft Fork hold a witness position.
Another thing on the platform Steemit.com I feel strongly needs to be examined and a new system imported to facilitate is the flag nonsense.
Flagging content because of difference of opinion is abuse. It is also censorship on free speech. When one account with a higher SP can have an opinion, if the opinion is fact or or a point of view is absolutely abuse. This must be stopped if we are to retain any new members to the platform.
New member making a post and receiving a down vote. No reason given for the down vote, will become frustrated and leave with an F this attitude. Regardless of how low the down vote is. This negative action is something that is not needed and in my opinion needs to be removed. It holds nothing positive to offer the platform.
Saying this, I do believe there is a need to remove rewards from posts for various reasons. Foremost plagiarised content. The basics needs to provide this as in a committee or group to monitor content we already have, By making use of the member base along with a community like @steemcleaners or others I do not know about.
A flag option on a post could alert this community to a post believed to hold plagiarised or abusive content could have its reward removed by this committee. I am unsure here if it can be done in the code with a very low SP or not. Maybe into the code certain account can be exempt from the need of SP to perform duties assigned, while still have the ability to null any rewards on a post. Or have them frozen until a time the author can show it is not so.
Trying to bring business to the platform is a futile ambition without a user base for the business to utilise. While there are X active accounts. I do not think any of us are under the illusion that all those active accounts are individuals or in some cases just running on auto pilot.
I have other idea's on how to move the platform forward which have been said previous and I will echo again in future posts.
I am open to discussion on any of the points or thoughts I have made in this post and will make myself available at a time convenient to those with questions. (providing it does not disrupt the things I need to do each day.

Hive Discord Server: https://discord.gg/dJHzSvc
The Hive projects:
Providing the lottery ticket for the Euro Millions Lottery.
Participation in this fun weekly draw can be done by subscription to the @yeswecan account.
All the Hive Logo's and Banners graphics are provided
by
@Charisma777
Referral link:
https://initiativeq.com/invite/r4rbicu7m
https://www.mannabase.com/?ref=e7ee2ff1bd
https://wirexapp.com/r/e3a0654c206c4a15a8aabf8ad1919560