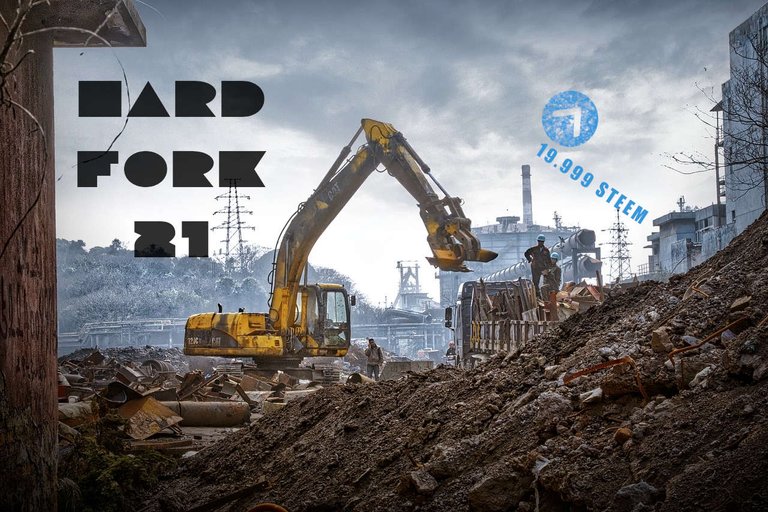 They spoke very clearly about that, with no shame or hesitation:
That good post, valued now in 0.90 dollars —from which a major percentage belongs to the author—, will receive, after HF21, less rewards from the same support that it is getting right now.
If now its whole rewards reach but 4 STEEM, from now on it will reach perhaps 3 STEEM... or maybe 2. And from those 2 STEEM, the author will receive even less percentage of the rewards, because half of them will belong to curators.
According to this new system, it doesn't matter if the author is earning too little. It doesn't allow special considerations for newcomers that haven't still created a web of friends, followers or supporters, neither for authors that have been participating with gigantic efforts, but still didn't get that dreamed support of dolphins, orcas or whales.
Furthermore —and most troubling— this HF institutes a glass ceiling of 20 STEEM per post, that separates winners from loosers, no matter how much effort, quality or time are implied in every post.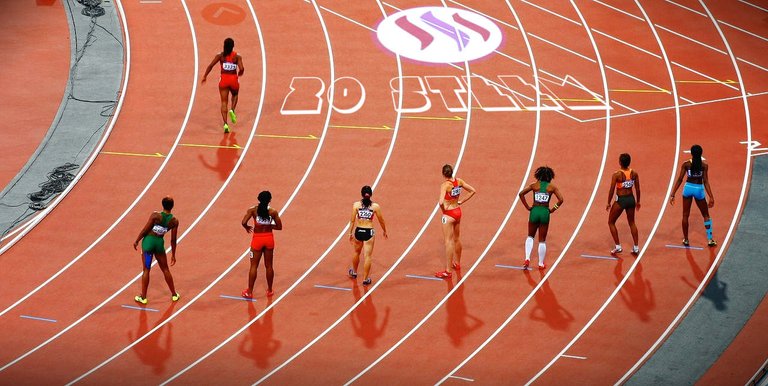 It's a competition with the standard previously settled to 20 coins. Couldn't you attain those coins? What a pity... you're out. Your creativity, the high quality of your writings, the passion that you put into your art, and even the usefulness of your post to the whole community are worthless. They don't deserve rewards.
Where is now that insistent esteem for "the people who gives value to our community"? Those who are now applying this new system are the same ones that, so many times, insisted about the importance of giving value through our publications.
They said that Steemit was primarily about community and self-expression, and that the rewards were only a good natural (and desired) consequence of that social, artistic and intellectual dynamic. But now they are settling a system based on the opposite values.
This doesn't seem an effective way to encourage users with little rewards to keep posting, or to make newcomers enthusiastic about their possibilities here.
They seem to believe that people who don't get 20 STEEM at each post don't do a good job, don't make worthy efforts. That shows an astonishing ignorance about the real social and economic dynamics on Steemit. But... wait a minute, the people implementing this are the most engaged ones with the platform. It is difficult to believe that these decisions come from ignorance.
I don't know what bizarre calculations were made to arrive to the conclusion that it is good and healthy to beat down the heads of every plankton and minnow, walking on their faces bragging about the money they could get if only they could overcome that 20 STEEM target line.
They're wrong. Don't let them convince you about that supposed insignificance of our contribution. Our creations matter, even if they are not appreciated by enough curators with big SP.
Striking bidbots? Think again.
So, let's calculate.
The only way to save your profitability —which is very little right now, because you are a little fish in the ocean— is to somehow earn 20 STEEM at each post. That would be right now rewards of 4.50 dollars (approximately) by each post.
I think about that and feel it like a dream. Some of us would be very happy with earnings of 4 dollars everyday. That would give us so much relief, making our lives easier.
But how could we get that?
Some of us are lucky and found the support of some honest people and communities. They vote for our creations making us reach... let's say 19 STEEM on each post (I still don't get that much, except in rare occasions).
Very good... but we still don't reach the minimum! So, according to the HF21, our posts are nothing, they're just excrement of noisy cows. We are just losers... We better leave.
What should we try then? Bidbots?
They said this fork was to fight against bidbots (among other things), because they wanted to materialize that principle of the platform, that people would earn money for their dedication, for the intrinsic value of their creations. But, in fact, these decisions only encourage the use of bidbots to attain that minimum (whenever we can), and shamelessly insult the efforts of every honest creator who doesn't get some specific arbitrary amount of coins at each of his posts.
Didn't you receive enough rewards? What a pity... now you will receive even less.
Free downvotes and moral restraint
And what about the decision on downvotes? More of the same:
They are encouraging people to give downvotes. Why?
You have to think about that.
Every action in this blockchain takes resources from our accounts for a very good reason: we must decide with responsibility on how we spend our limited resources.
We cannot upvote everyone, we cannot comment for everyone... we must be selective and moderate or else, we'll waste our limited resources on actions that won't give back worthy outcomes.
In this system, downvotes are a highly meaningful action. Why? Because they don't give you rewards... you cannot earn money giving downvotes. You get nothing by them, on the contrary, you lose... you lose your strength, you lose resources from your account.
So, for most of us, responsible caring people, downvotes are something which must be applied only when it is very important and necessary.
If you downvote someone, you do that to protect this platform from dishonest and violent people. Instead of earning money, you perform a sacrifice on your own resources for the health of our common system.
It is an action so important, so severe, that many of us never perform it. I do prefer to withdraw my upvote if I find out that a person was not careful enough with copyright issues (if it was just a lapse), and just write a comment to alert him about his inattention.
When a writer is not careful with the ortography on his text (so that you cannot even understand what he's telling), you do not downvote him... you just overpass and ignore his writing, reserving your resources to people who really deserve them.
Mad downvoters and mistakes
But there are people that play with downvotes with no thought about the efforts or feelings of the authors. They dedicate some accounts specifically to downvote people, with no explanation and no reason. Now Steemit is going to give them a beautiful present: free downvotes, so that they don't run out on resources too soon.
What do you think they will do after HF21? To moderate their downvoting career, or to downvote everyone more as a mad masturbator?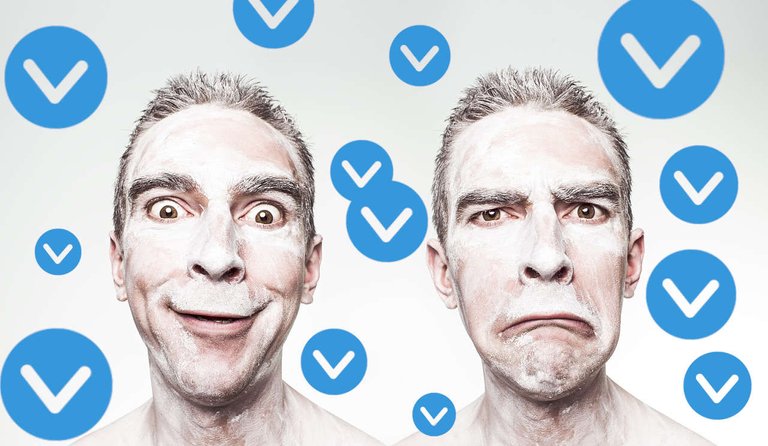 Finally, as perhaps all cleaners in Steemit know, the act of downvoting is not exempt of mistakes. That's why it's even more important that it carries a loss on resources. That loss imposes a moral weight on the equation, which is very needed.
A good example of that was the battle on translations that took place some months ago, whose breaking point was the downvote on this post of @jeilinespinel by the cleaners.
The community was astounded by that action, and they screamed back —in the comments of the post, and in Discord channels—, standing firmly on their judgement that the cleaners' downvote was unjust. It was a punishment on a honest good creator. And the position of the majority was clear:
Every creator has the right to bring his own, original works to other public by translating them, and earn for that effort.


It is not "gaming" the system. It takes time, knowledge and energy to make a good translation... It even would take money, if you're hiring a translator (although that seems useless, unless you're sure of a bigger revenue).
And it is not repeated content (like the cleaners kept saying), in the same way that "Le Mythe de Sisyphe" of Camus (1942) is not just repeated on "El Mito de Sísifo" (1981), a Spanish translation by Esther Benítez... or whichever different version.
If someone translates badly, even that doesn't deserve a downvote. It only deserves the same indifference as any post written with incomprehensible language (the problem is that some voters don't even read what they curate). It's just a bad text.
At the end, the cleaners withdrew their downvote, and accepted to not punish writers for translating their own original creations. They heard the community... they cared.
If cleaners —having so high moral concerns to protect the platform— commit mistakes, how many more mistakes would be commited by people if they are encouraged (by mere design) to spread downvotes on the community?
Final words
I could analyze the terrible consequences of this change with more depth, but I think this is enough. Obviously this HF will widen the gap between those who earn big and those who earn little.
I just wish that some people could understand that, for some of us, Steemit is not a game in which we can happily play with money... because we have no money. Every investment we do is at the cost of great sacrifices.
For creators like me, with real intellectual and artistic projects, this blockchain means (or meant) a possible instrument to make a living by standing on our own vocations, despite being surrounded by the worst social, political and financial conditions.
For many other steemians (that here became bloggers), Steemit is (or was) a place where they could get some money really needed for their daily survival. And perhaps that dynamic could take them to a beautiful intellectual and cultural development.
But now some people of power are ready to dismiss us and all the value we could bring.
---
PS. We'll try to survive and grow, to not be little fishes anymore (though this change won't be helping us). But even if some of us succeed in growing, there will be always the little ones. We should care about them.
---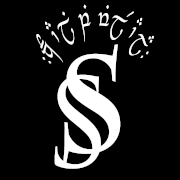 ---
You can share my writings on your social networks and websites; but be so kind as to inform my authorship, as well as the source of the text with a link to my blog.
~Spirajn Senpretend~
Website
Steemit
Weku
Busy
DTube
Facebook SS
Twitter SS
---
If you want to support my work but this post got beyond 7 days old, please go to my most recent publication, so that your upvote could really reward my efforts. You can also send a little tip to my wallet.
In any case, I will be very grateful for your kind support.