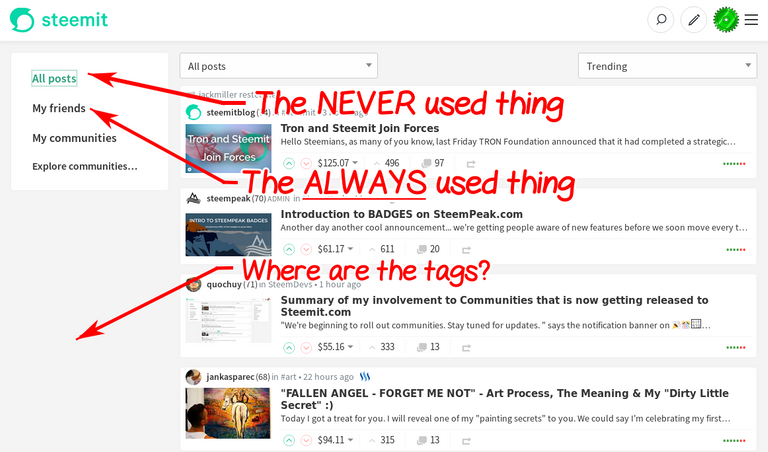 Do the Steemit developers use STEEM?
Well, judging by their new user interface, the answer is...
NO!
Would anyone who used STEEM place the most used item, the view my feed, down two clicks?
Further, there used to be two ways to get to your feed by clicking on steemit, or on your icon.
Now, you have to know to click on steemit, AND THEN, you need to know your feed has been changed to the pathetic sounding "my friends"
And since they steemit developers used up all this screen real estate, why didn't they place tags there?
It looks like the second most important thing, viewing tags you like to follow... is gone.
To top it off, all of these new cutsie names are really annoying, and for the most part, a poor description.

All images in this post are my own original creations.