In wake of the recent news, I want to know if you guys used it as a reason to invest in TRX?
POLL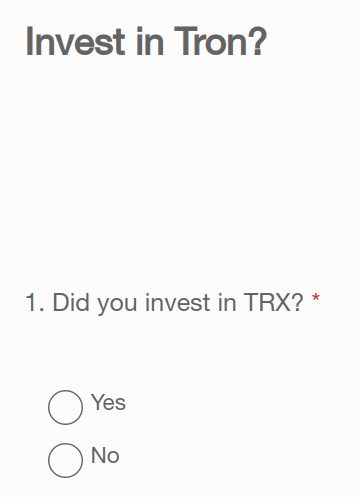 Click Here to leave your opinion.
Note: This survey #CantBeEvil - it's hosted in the decentralized and encrypted blockstack universe.
If you use Review Hunt you can just login with this account, by the way :)
---


Join me on Publish and get Free Tips Click Here!