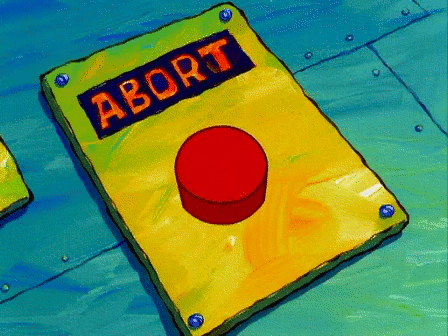 GIF Is from https://giphy.com/gifs/mrw-college-year-G7iGNzr3VBING
The Steemit team has released what is expected in the hard fork 21. It looks like a horrible idea.
This is the change to the rewards
'Rewards
The rewards curve is changing. We expect posts that would make more than 20 STEEM under the old rules to earn more after the changes. Those posts that would have made less than 20 STEEM under the old rules will receive less after the changes.'
This means you will get paid less if your posts don't earn 20 Steem. Usually, rewards are 50/50 (Steem/SBD and SP)
Go head, help the people who already can earn enough! Why not help bloggers like me who struggle to earn? Why make it easier for people who can already earn? It should be the opposite.
This is the change to down votes
Downvotes
'A downvote mana pool is being added, which will allow you to make a few downvotes each day without impacting your ability to earn curation rewards from upvotes.'
This will give bully down voters a more reason to flag people for the hell of it. Congradufuckinglations Steemit, for looking out for your bloggers. sarcasm If I become a target of being bully flagged, I will probably have no choice but to power down and leave Steemit.
Why should someone flag me and take my hard-earned rewards just because they have a beef with me and not because my content is stolen, spam, misleading, harassment, etc an actual offense that deserves a flag? Last year I made a post suggesting there be where you have to pick a reason why you're flagging a post. Someone flagged it and I lost ALL of my rewards. SO this is what you want, Steemit?
To endorse bullying flagging? You're making it EASIER for these people to abuse the system.
You call this a decentralized platform with no censorship. You are contradicting being decentralized by allowing bullying flags knocking a post to oblivion. Don't you think that's censorship? YT may not be what it used to, at least down votes on there don't hurt your videos rank
The blog about Steemit's hard fork can be found here: https://steemit.com/hf21/@steemitblog/hardfork-21-survival-guide