[Deutsch / English]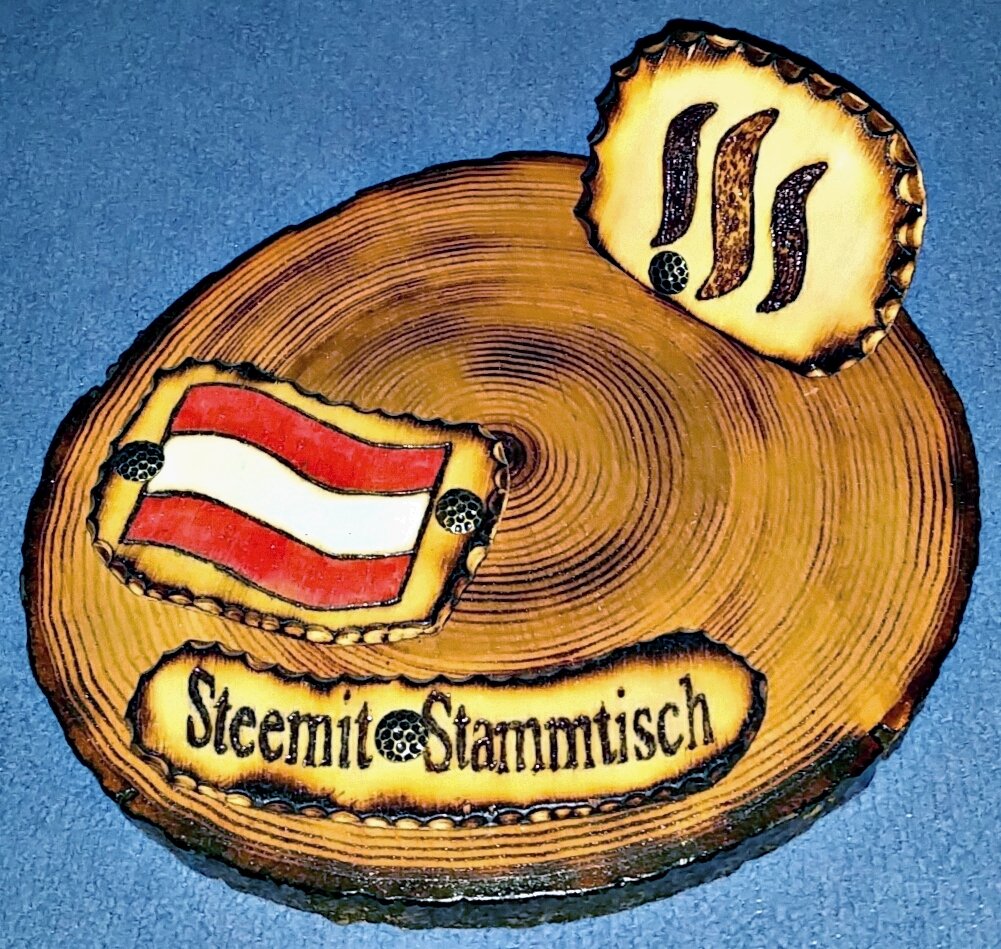 (Klick oder tippe das Foto zum vergrößern / Click or tap the photo to enlarge)
Bitte gebt mir wieder euer Kommen in den Kommentaren bekannt, damit ich weiß, ob es mit dem Platz passt! Das ist jetzt noch wichtiger, da ich bei mehr als 8 Teilnehmern einen anderen Treffpunkt organisieren müsste!
---
Please let me know your coming again in the comments, so I know if it fits with the seats! This is even more important now, since I would have to organize another meeting point with more than 8 participants!
---
Wann? / When?
Dienstag, 28. Januar 2020 ab 18 Uhr / Tuesday, 28 January 2020 from 6 pm
Wo / where?
@opt2o @Globalschool HQ
Morizgasse 1 TOP 8
1060 Wien
U4 Magaretengürtel

Der Autor-Reward zu diesem Beitrag wird wie immer an alle Teilnehmer zu gleichen Teilen ausgeschüttet. Vergangene Ausschüttungen könnt ihr bei Interesse in meiner Wallet sehen.
Wenn du Lust hast, dich persönlich über Steemit mit Steemians auszutauschen, schau vorbei, auch wenn du noch nicht auf Steemit bist! Am Stammtisch wird erzählt, informiert und geholfen. Wir freuen uns immer über neue Gesichter!
Für Interessenten, Anfänger, Fortgeschrittene und Profis
---
The author reward for this article will as always be distributed equally to all participants. Distributions in the past you can see if interested in my wallet.
If you would like to talk about Steemit with Steemians in person, just drop by, even if you're not on Steemit yet! At the regulars' table people talk, inform and help. We are always happy to see new faces!
For interested, beginners, advanced and professionals

Bitte resteemen, damit es möglichst viele mitbekommen!
Please resteem, so that as many as possible get noticed!
Wer nicht zum Stammtisch kommt, versäumt wirklich viel.
Who does not come to the regular's table, misses a lot.
@vikisecrets, 📷 Lovely Steemit Meetup in Vienna, organized in a decentralized manner via Steemit 😃
Ich bin diesmal nicht dabei und wünsche Euch einen schönen, gemütlichen und interessanten Stammtisch!
I'm not there this time and wish you a nice, cozy and interesting regular's table!
Herzlichen Gruß / Greetings
mundharmonika