I am always interested in steem contest.
How Has Steem Impacted Your Life?
What was the impact of Steem in your life ever since you became part of the Steem family and why you would recommend it over a similar project?
Please write a whole post; with whys, whens, comparisons, etc.
@theycallmedan question details in here
Thanks to @theycallmedan, @ocd and @mindtrap for empowering this #steem promotions.
Now focus on main topics.My steem journey started at 14th September,2019.So I am child on here than you.Steemit established at 2016.But i did not hear about this platform.I heard about #crypto at November,2018 when i gone dhaka for my vat & tax training.
I searched so many way about online earning since 2014.I found Forex, Crypto ,affiliate marketing,YouTube,outsourcing earning etc.But I missed steem. That's I, now I am serious with steem promotion beside blog writing.I want to make known to everyone about steem.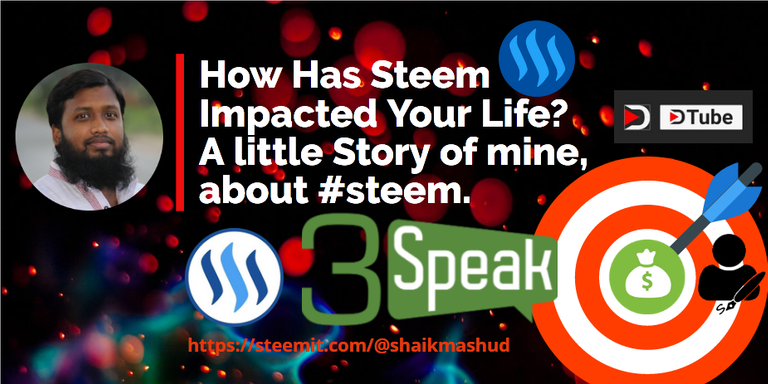 Before joining steem
I am an accountant. I am doing this job at too many reputed company as a contractual employee. in the middle of 2019 i became unemployed again. And now this time i try to some thing new. then I found ICO of Cryptocurrency. and now I have 21 new ico Cryptocurrency coin or token.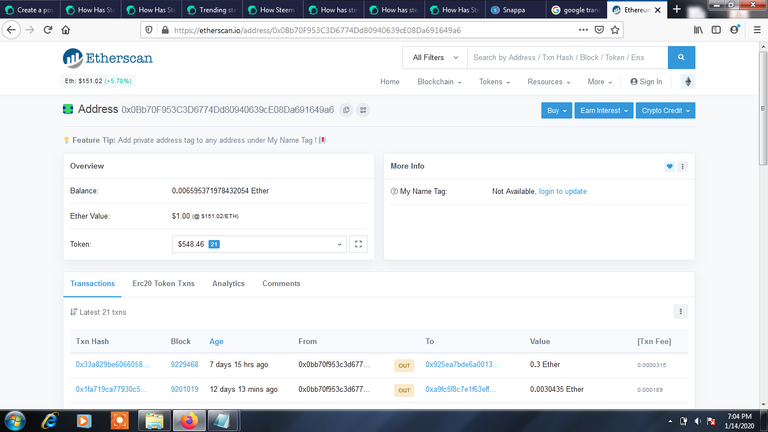 How Has Steem Impacted My Life?
Impact of Steem in my life's journey so far cannot be over-emphasized considering the fact that its advantages and benefits are quite numerous and diverse. Hence, without mincing words, I can boldly, affirmatively and categorically state that to a very large extent, Steem has grossly affected, influenced and impacted my life in so many ways. Owing to this, I would not hesitate in recommending STEEM to anyone, anywhere and anytime.
Steem is not just a blogging site for me. It is a business opportunity for me. In Steem I have full control of my time and I also decide 'how I run my blog', when to post, when type of post etc.
Time is very precious, that we know, we should be managed properly and adequately.I do not want, someone else control my 'time'. I am the in-charge of my time; work when I want to and rest when I want to and not have to leave the control of my time in someone else's hands. With this in mind, I have always been on the look-out for opportunities or platforms that would give me this liberty I so craved for. With respect to my area of interest (writing and blogging), I searched but could not find any. Luckily and fortunately for me, in 2019, I got to know this unique platform that rewards you for creating quality contents.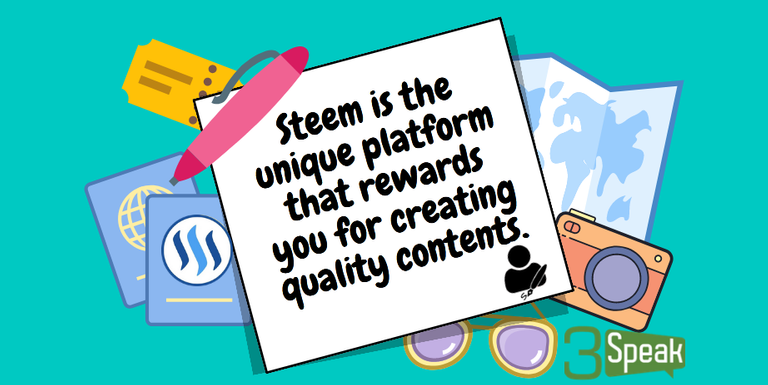 Money says answers to all things. Although that is little true, money is required in all spheres of our lives. If you discover that without money, you do not get to really have a very peaceful life.
In September,2019 precisely, I got the knowledge of Steem from a friend. I saw opportunities in the information and I took the Steem platform seriously. I began to earn some reasonable amount of money courtesy of my writing of blogs and interaction on the blockchain. Although, I am not earning quite much yet but it is evident that Steem has affected my finances largely and thus impacted my life. At least, I do not have to depend on someone for every money.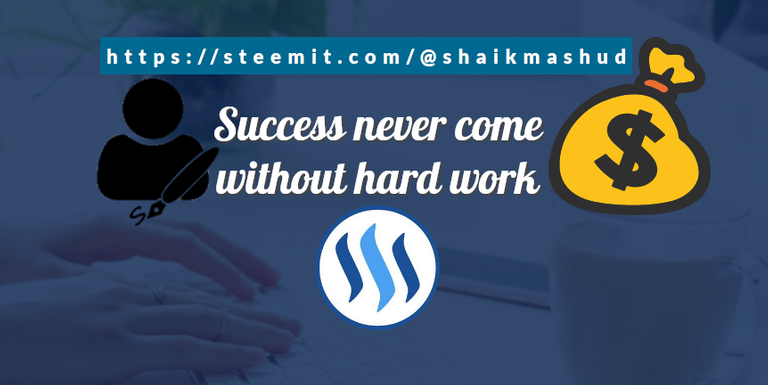 I'm the type that was afraid to put down my thought through writing because I was scared of the mistake I might make. Sometimes, words do fail me whenever I tried to put my emotion down through writing, steemit has really help me a lot as I'm not afraid to write the content. I don't have to be ashamed that I make mistake because people here on steemit aren't marking grammatical errors, once the message in your content is understood by the potential audience then you have nothing to worry about. With my writing, earn as well with confidence even though my content isn't good enough for now compared to professional writer but I do believe roads were not build in a day as it takes time. I'm sure I will also find my way out of the wilderness of life on #steemit.
Steem has also impacted my life as it is brought to me many good friends and communities thereby increasing my network. I am a Bangladeshi but through Steem, I have met many unique persons from different continents of the world.
These and many more the benefits and ways by which Steem has impacted my life and I'm certain these are going to be lasting impacts. I have come across several social platforms over the years but suffice me to say that Steemit is the best platform. How about you?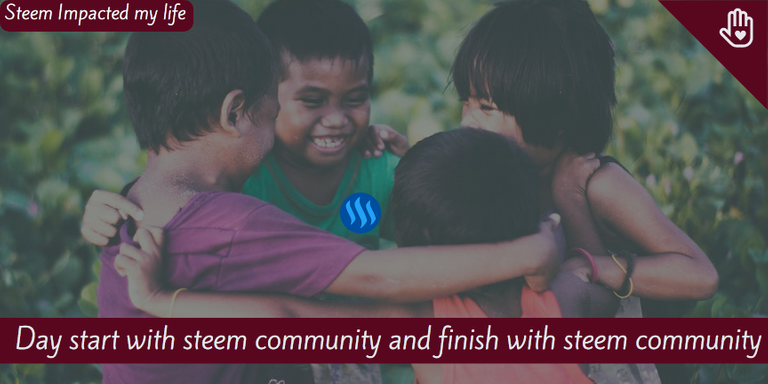 No, I still wasn't successful. not that, I made quite many posts with very low rewards. It's no surprise, I tried to write about different topics, but both the topics and my writing were boring. But what I had found was other people. I had a great time reading and commenting on other peoples posts and chatting with others. It was far more giving than only focusing on writing, even though I put some work to the writing. Not too much work, as I'm lazy. I was then, I am still.
In conclusion, I will love to say that Steem will certainly rise again, as investors and #dapps are coming in in their numbers and it shows a sign of good things. Keep promoting Steem in your own little way and continue engaging the platform.