In our Childhood when our Teacher told us to write an easy about our favorite person we really became very excited. When we became ready to write about our favorite person in our own language the smile from our face vanished. Because those time, we become very confused to find out who is our favorite person. Most of us we selected our father or Mother as our favorite person or any of our favorite teacher. Because of those times, our parents or our teacher were our best friends, they were our model, they were our motivation, they were our only inspiration. So those times we can't think about other people as our favorite one. Day by when we become adult the list of our favorite person and inspirational person become huge. Because in every sector of life we got someone as our inspiration and everyone impacts our life in their way.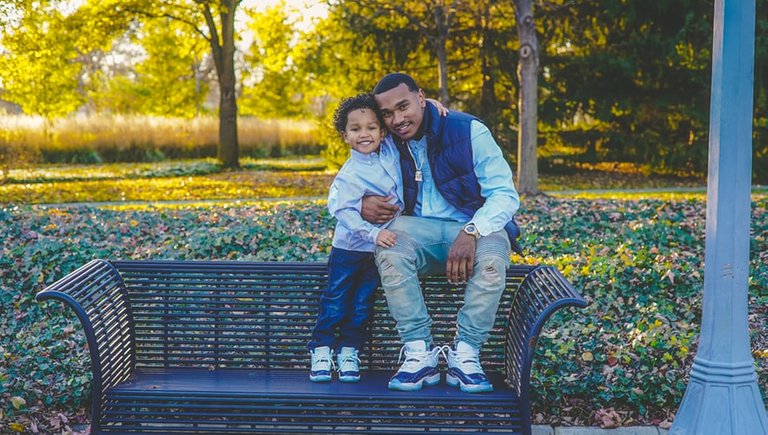 img src
#Steem is a great platform. Why Steem is a great Platform? For it's building technology or for its great users. Just forget about the technology because today we are not going to talking about technology. Today we are going to talking about some great people on steemit platform. There a lot of people on steemit platform with a great personality, with great humanity, with great creativity, with great leading power. Everyone loves to follow them, everyone loves to respect them, Everyone loves to co-operate with them, everyone loves to support them. Because they could be a great inspiration for them, their ideology, their presentation, their thought, their activities can affect anyone's life not only in steemit platform but also in real life.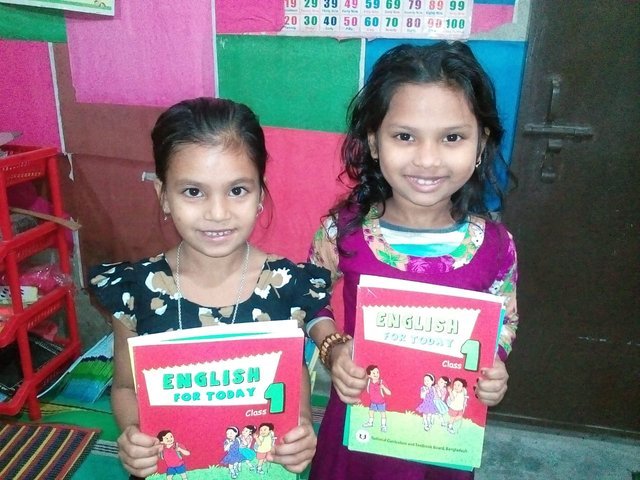 img link
There have a word Choice a vary from man to man,#STEEM is a great Earning platform, here we joined for earning some extra for our life, but after joining Steem I'm very sure everyone feels quite different about this platform. For Example, when I joined steemit I just know that it's a blogging platform, Day by day I'm trying to know much more about this platform and it really makes me very surprised, I started searching those people who are really my types and that's true I found a lot on this platform.
I'm always searching for those people who dedicate their lives to the betterment of humanity. Because in the near future I also want to dedicate my life to humanity. So I started to search for some great project for humanity on steemit platform.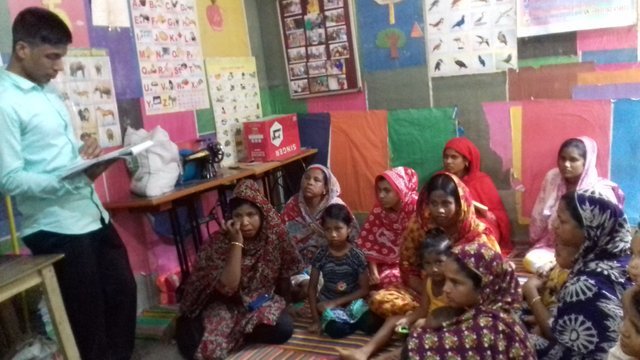 img link
I stopped searching when I found Mohammed Abdul Aziz (Steem account @azizbd). This guys belong form my native country. He is working for the Basic human rights for poor children and poor women in our country. He is the founder of A School For Social And Educational Development of Underprivileged Children in Bangladesh (@SchoolForSDG4) and also a founder of Women Empowerment (@WomenEmpowerment) Project (A Social Venture to Empower Underprivileged Women by Providing Training and Job facilities and Achieve Sustainable Development). I just surprised by his conceptual mind. What he is doing for our society for our country for humanity. He is running this project with the support of many great steemians on steemit platform. Continuously he used to make a blog about his great work and all of the rewards spend for the project. His activities really impact my life. I was always thinking to dedicate my life to the betterment of human beings when I will be established. I was really very wrong. If there have will there were solutions. I just learn one thing from him If you are thinking to do some good so why you are waiting Just do it Now. This guy loves steem so much. He will never leave this platform.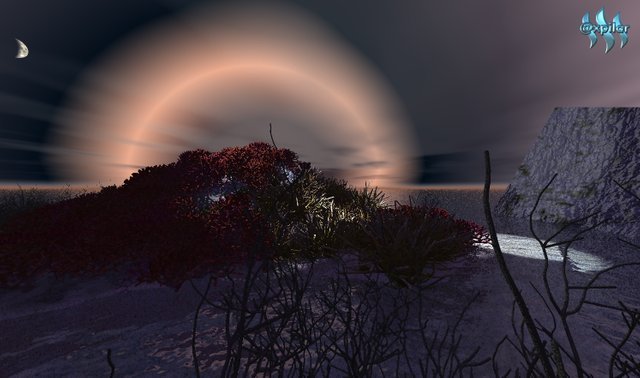 img link
My next favorite person on steem platform is @xpilar. I really love this person very much because I love digital art so much. Mr. Xpilar is a great digital artist. His every digital art has a great concept and all the time he asked for writing a concept story based on his digital art. My point is not his digital art, My point his dedication to steemit platform. To make a digital art it takes a lot of time. But Mr.Xpilar Continusly submitting his creation on steemit platform. What is the big deal? Obviously it is very big for steemit platform. Mr.xpilar continuously proving his passion for digital art and dedication for steemit platform to encouraging the new comers. Mr.xpilar showing his hardwork to change to outlook of steemit platform for the steemians.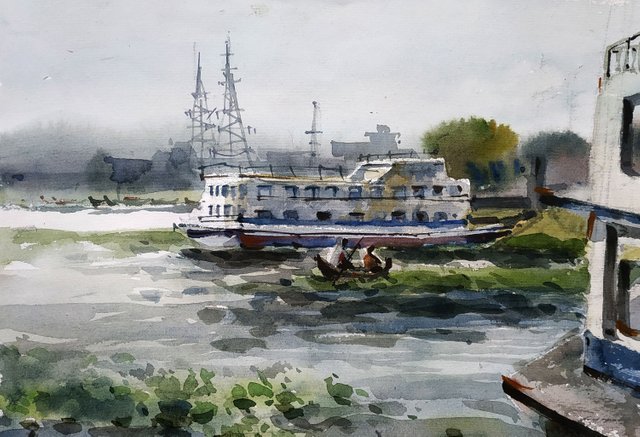 img link
He is trying his best to introduce steemit platform as great platform and greatest for the creative one. As a result each and every steemians trying to develop their skills in various sectors. Those steemians who are really motivated by such kind of great steemians they are really doing very well on this platform. I want to show so an example, @uttambarman from Bangladesh really inspired by Mr.xpilar although he is a Canvas artist. The beauty of color and the beauty of creativity always touch the core of the heart of a human being. He is not very active on this platform but sometimes when he makes his post I just become surprised seeing his gifted talent. @kayda-ventures a great artist form Africa. I just feel about him, he is a great model for all African across the world, because he is trying to present the African culture and lifestyle by his great Art. This guy is very active on steemit platform.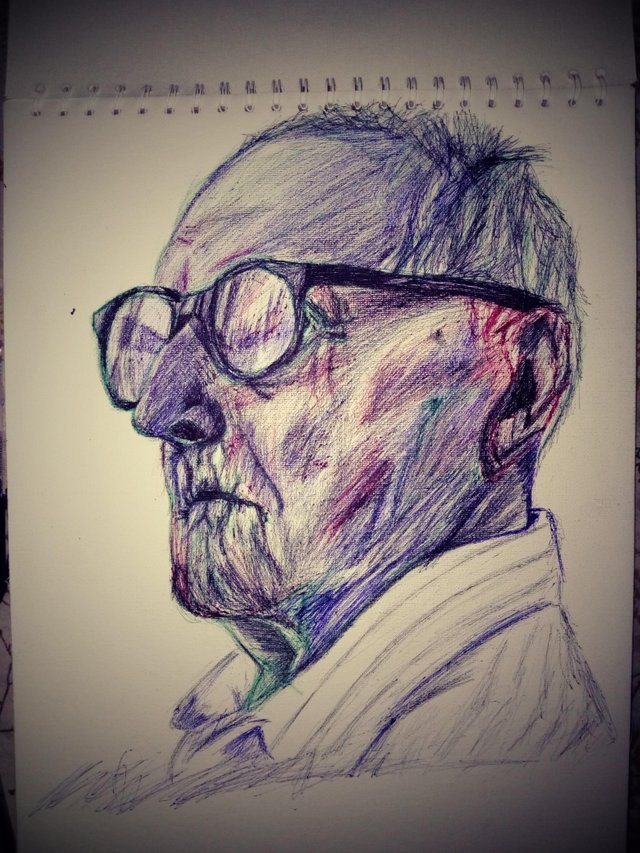 img src
Now a days I missed someone very much on the #STEEM platform she is @ayshaart, She also belongs form Bangladesh. Aysha is the name of inspiration for each and every steemians form Bangladesh. She was a complete white paper of steem for Bangladeshi steemians. Not only for the Bangladeshi Steemians but also many steemians all over the platform.@aysha is the name of respect Aysha is the name of dedication, Aysha is the complete reflection of a complete real Bangali. She has a great impact on my life because I was and I am still inspired by her. She also a great comic artist. This way Mr.xpilar spreading his digital concept among youth steemians across the world.
My next steemians he is really very special for me he is @shuvo35 form a small district named Gaibandha Bangladesh. Why he is very special for me, he is a very simple man with a great attitude and personality. Shuvo is the reflection of purity inside of a human being. Shovu is the name of King, because Shuvo can conquered the world with his lovely behavior.That is not my point. My point is people like Shuvo is an inspiration for every steemians. Their communication Skills always support us to build a very strong community on steemit platform.
My next and final one is @tarazkp, he is a great writer, he can write a great blog on any topic. Every line of his writing really very meaningful. He is a great inspiration for those steemians who love to write. He has a great impact on my writing style I always try to write my blog with his writing concept.
There are lot's more I followed on steemit platform. Everyone is very special for me. I always try to read out the maximum number of articles on steemit platform. Because I always caught by every topic in the world.
In my favorite list there have no any whale. So I'm requesting every whale not to downvote on my post.
Have a great Day....
Feeling Proud being with those Community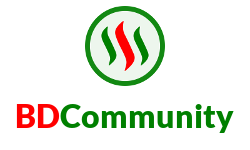 Discord Link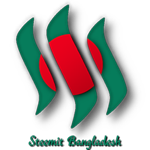 Discord Link